How to Play Windows 10 Games Without Internet
The Microsoft Store is filled with great Windows 10 games, but unless you know where a single setting is, you can't enjoy any of them on a plane or on a train. Use this walkthrough to learn how to play Windows 10 games without internet.
Minecraft, Forza 7, Quantum Break and other Xbox Live-enabled Windows 10 games don't work when you're away from an internet connection because they use that connection to confirm you own your games. Because of that, there's no easy way to play Xbox Live games on early versions of Windows 10 without internet access.
But, the Microsoft Store does have a toggle for playing Windows 10 games without internet access after you download the Windows 10 Creators Update. You need your PC connected to the internet when you flip this toggle, but after that, you can enjoy any of the Windows 10 games in your collection anywhere you want.
Read: Playing Xbox Games on Windows 10: Everything You Need to Know
Here's how to play Windows 10 games without internet.
Sign in to your Windows 10 PC. Use the Microsoft Account username and password that you first used to purchase your games. Don't create a new account. Also, don't sign into someone else's Microsoft Account unless the Windows 10 games you're trying to play were purchased on their account.
Press the Start button on your keyboard or click on the Start button in the bottom-left corner of your screen.
Inside the Start Menu, tap or click the Store tile if it is pinned to the area on the right. Just look for the shopping bag icon. If it's not there, look for Microsoft Store in the list of installed apps on the right side of the Start Menu.
Click or tap on the three dots in the top-right corner of the Microsoft Store.
Select Settings from the drop-down menu.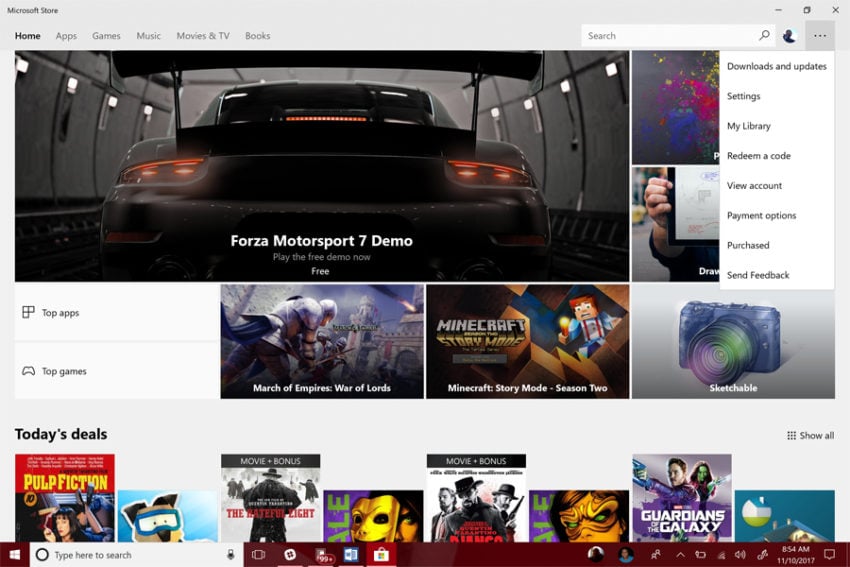 Scroll down in the list of settings until you see Offline Permissions.
Now flip the Offline Permissions switch on. From now on, any app or video game that requires the internet will let you enjoy it without a connection to Microsoft's Xbox Live servers.
Click on the Manage Devices link to get a breakdown of the PCs you have configured to play apps and games from your Microsoft Account.
Open every game that you'd like to play offline and sign into Xbox Live to sync your latest saved game before you play offline. Just like on a console, you can only enjoy a game without internet access if it doesn't require it for a campaign or local multiplayer experience. Halo Wars 2's multiplayer won't work without an internet connection, but its story mode will, for example.
Before you go offline, go back to the Windows Store to make sure all your Windows 10 games have the latest updates. Also, download any downloadable content that you have for the game.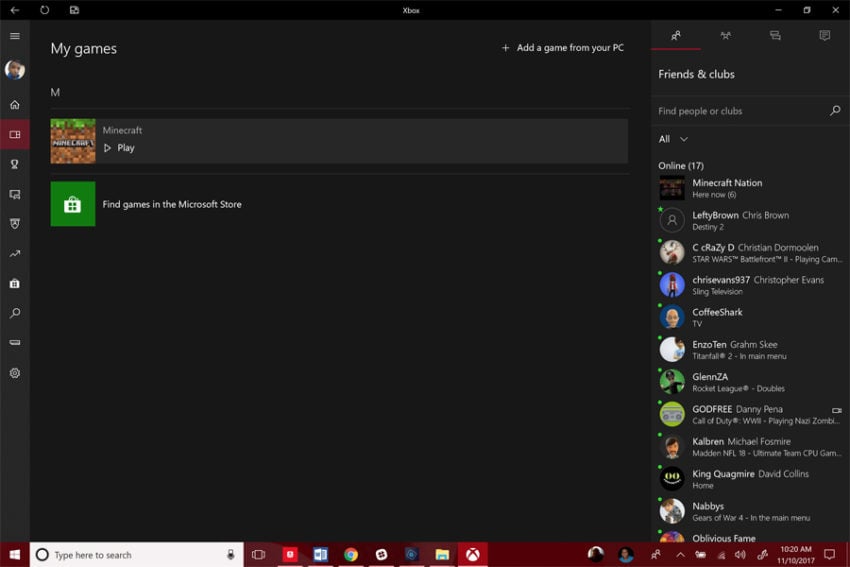 Read: How to Use Xbox on Windows 10
Offline Permissions is a great workaround for enjoying your favorite Windows 10 games while you're on a plane or without internet. Your PC will store any Achievements that you unlock or game saves that you create while offline until you connect to Xbox Live again. Don't stay disconnected for too long, even the Xbox One doesn't keep years worth of Achievements in its library forever.
Unfortunately, this is not a permanent fix. Eventually, you will have to connect your PC to the internet to reauthorize your Windows 10 games. They may stop loading if you don't. Also, if you don't connect to the internet soon, your progress won't get backed up to Xbox Live for safety. So, when you load the same game on another PC you will need to start over.
Read: How to Fix the Windows Store Not Working
5 Best Gaming Laptops in 2017
New Razer Blade - $1,899
Made by the same company that produces the Razer gaming mice, keyboards and headset, the Razer Blade is an expensive top-of-the-line gaming laptop.


Read: Razer Blade Gaming Laptop is Thinner Than The MacBook Air


The laptop features either a 14-inch HD display or a 14-inch 4K display that has touch technology. It is configurable with up to 512GB of solid state storage but goes down to a 265GB SSD. Every version has 16GB of DDR4 RAM, Windows 10, a backlit keyboard with color, 2 USB 3.0 ports, HDMI out, a web camera and a headset jack. The model with the 4K display technology weighs the most at 4.30 pounds. This model's graphics processor is a NVIDIA GeForce GTX 1060 with 6GB of RAM.

The Razer Blade is a solid matte black gaming PC that has great internals and doesn't have the flashy cranial ridges or angles of other gaming laptops.


This article may contain affiliate links. Click here for more details.