How to Print and Share PDF Files on iPhone & iPad
Here is a guide on how to print and share PDF files on your iPhone and iPad.
PDF files are one of the most commonly used file formats for printing and quickly sharing documents. Until iOS 10 released, there has not been a solid easy way to accomplish this from within the iOS without the assistance of some third-party apps.
Read: iOS 10 Tips & Tricks
AirPrint has been a useful option for iPhone and iPad users that want to be able to print documents and photos wirelessly, yet the PDF support was still lacking when compared to its ease on the Mac. With iOS 10, Apple has finally added support for sharing and printing PDF files for virtually any application.
How to Print and Share PDF Files on iOS 10
Here are the steps to be able to share and print PDF files from your iOS device.
Watch the above video for steps on how to print and create PDF files from the various apps on your iOS device.
Creating a PDF from Print Panel
The iPhone Share menu option now includes the option to Print directly from the application you are using. Now when you are browsing Safari, you are able to instantly print articles or documents to your AirPrint enabled Printer.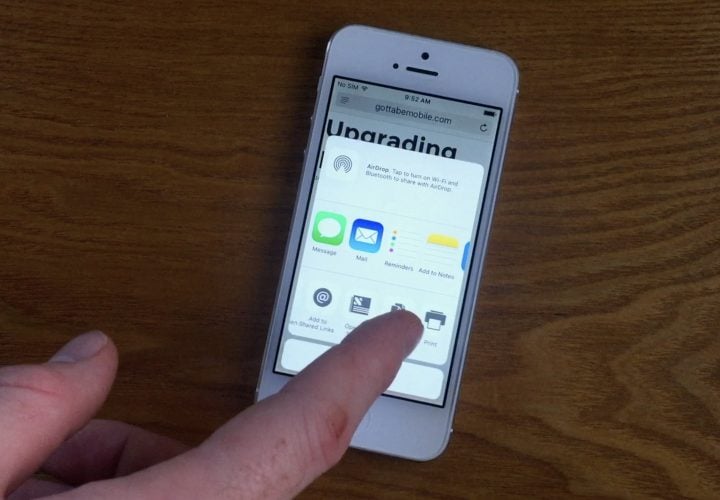 However, if you want to just save a PDF of what you are currently browsing, and potentially iMessage it or Mail it, you can do so from being within the Print Panel. The Print Panel will display available Printer options, page printing and more. Below you will see a preview of your document you are planning to print.
Using two fingers and zooming in on this preview will reveal another Share icon in the bottom Left Corner. You can also use 3D touch on 6S and newer iPhones to Peek and Pop the PDF.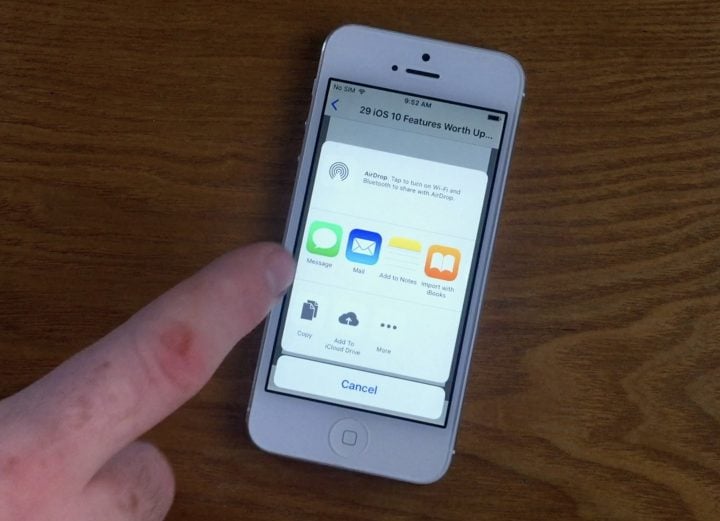 Tapping this Share icon will reveal multiple share options for your Applications including the aforementioned Messages, Mail and even Notes, Slack and Dropbox. You will notice the file format now has the extension .pdf and has been successfully converted by the iOS to be a PDF file.
Printing PDF Files with AirPrint
Now that you know how to create a PDF and share the file digitally, you are also able to print using AirPrint to your supported wireless printer. Now that Apple has included the print option within the Share icon, you are able to easily tap and send files to be printed straight from your iOS device.
When using AirPrint in iOS 10, Apple is integrating Bluetooth beacon technology to better connect your device to your printer. Once your printer is configured, you will be able to instantly send print information from your device just as easily as you would on a computer.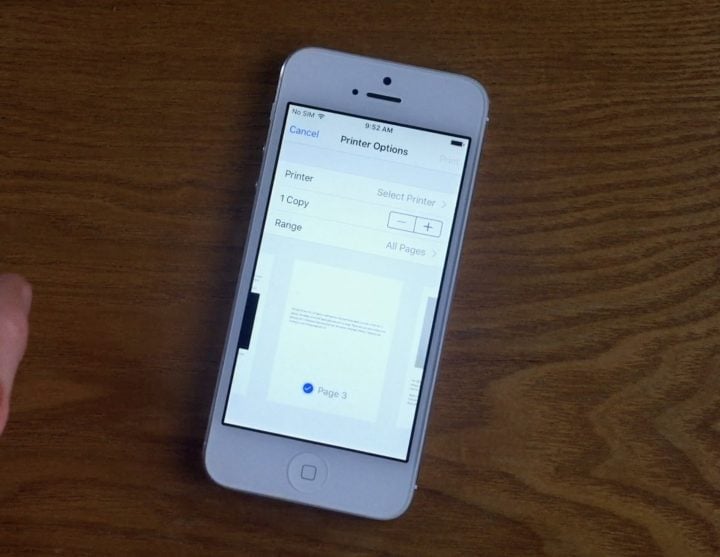 PDF support and wireless printing are certainly two top features that users need in order to efficiently use their products for business and documents. There have always been ways to work around the lack of PDF support yet Apple has made the right decision to include it natively. PDF's are one of the most commonly used document types and the ability to print and share these on the fly is highly beneficial.
What's New in iOS 11.4.1
What's New in iOS 11.4.1
The iOS 11.4 update added Messages in iCloud and AirPlay 2, but it also brought issues along with it. The iOS 11.4.1 update keeps these long anticipated features and includes fixes for some iOS 11.4 problems.
Specifically the iOS 11.4.1 update;

Fixes an issue that prevented some users from viewing the last known location of their AirPods in Find My iPhone.
Improves reliability of syncing mail, contacts and notes with Exchange accounts.
This update also includes other bug fixes and security upgrades. It's possible that this update includes a fix for bad iOS 11.4 battery life.
Messages in the Cloud allows you to backup your iMessage conversations to the cloud just like you back up your notes, contacts and photos. This means they are backed up in case something happens to your phone, but that's not all.
Messages in the Cloud syncs deleted messages and threads across your iCloud devices. This means everything will show up the same across your Apple devices. With this in place you should see the same conversations everywhere, all of the time.
This also backs up the photos and attachments in the cloud so you have more room on your iPhone or iPad. When you get a new device all of the messages sync to that device so you don't lose anything.