Upgraded AR Experiences on iPhone & iPad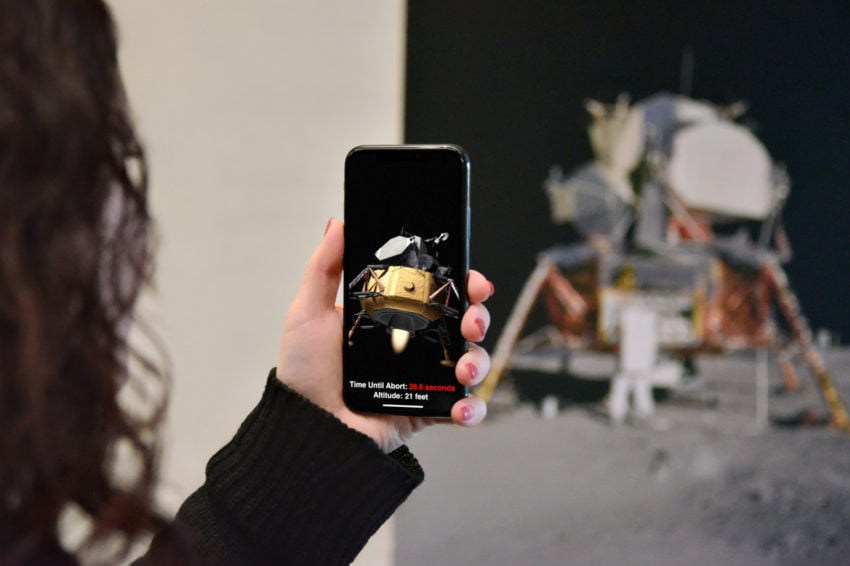 Apple delivered a massive AR experience with the iOS 11 update, and now they are building on it to allow developers to deliver more immersive AR experiences and to allow AR Kit to better understand the environment around you. When the iOS 11.3 update arrives AR apps will be able to do more with existing environments.
This means that apps will be able to turn a poster, a sign or a piece of art into an interactive AR experience. You can see an example of this in the image above.
ARKit 1.5 will also allow these apps to detect walls so users can put objects on them just like they already can do with tables and chairs. The new features will also take doors and irregular shaped objects into account better. Once this arrives users will also see the real world in more clarity while using AR and appreciate better focus that will make things sharper.