Health Records in iOS 11.3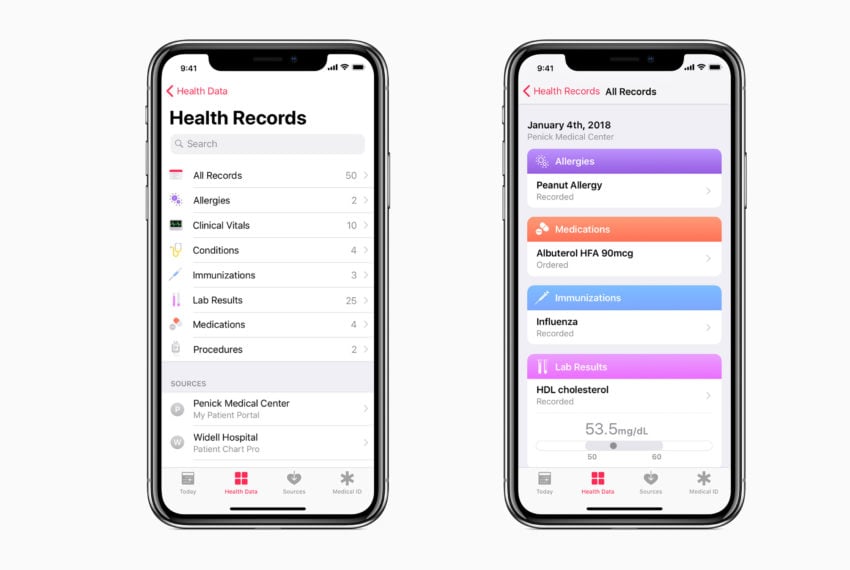 The iOS 11.3 update helps you see your total health picture by pulling your medical record and health data into the Health app.
This will allow you to pull in the reports from various hospitals or clinics so you can see everything in one place. You can also get notifications for lab results, medications and conditions.
This can pull from patient portals at your doctor's office or hospital. This may take a little while to get widespread adoption, so you may not be able to link to your hospital or doctor office right away.
All of this information is encrypted and protected with a passcode on your iPhone.