iOS 11 Control Center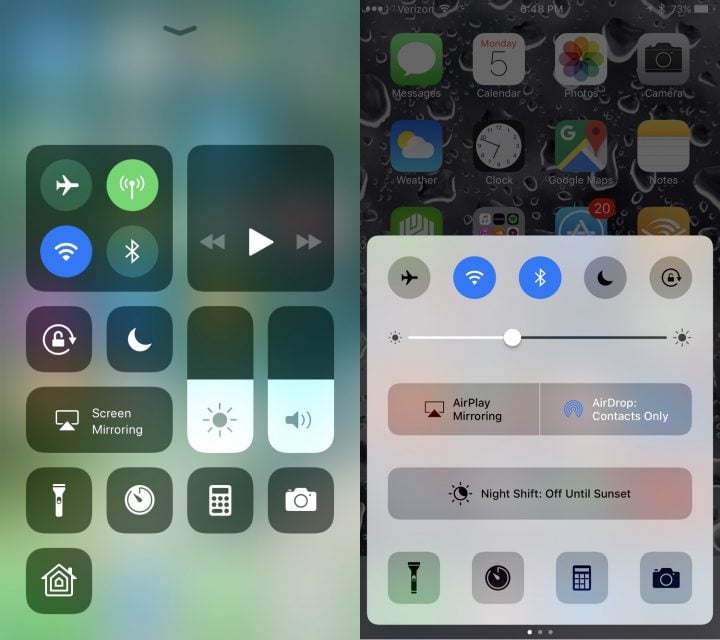 The iOS 11 Control Center is completely new with a major redesign, the ability to customize the controls and shortcuts, and the option to 3D Touch into more controls.
The new iOS 11 Control Center design will take some getting used to, as it's a stark contrast to the old one, but you get to see more information on one screen. That means no more swiping and swiping like in iOS 10. You can also go to the settings and change the order and the types of shortcuts that are in the Control Center.
You can also 3D Touch into any of the shortcuts for more options. This can be a slider to control a feature, access more settings or control your music. It's a great start and we hope to see options open to third-party apps.

As an Amazon Associate I earn from qualifying purchases.