Storage Optimizations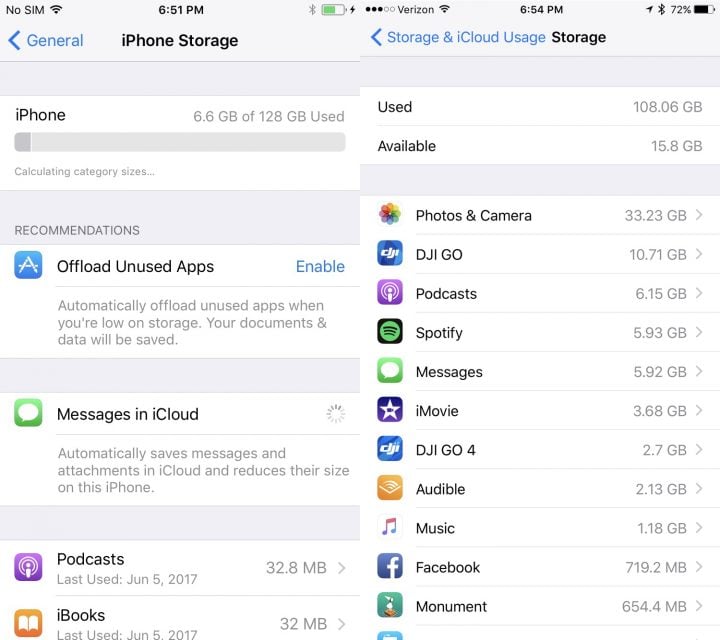 Apple is working to help you live with less storage on your iPhone. While the company continues to offer more storage for the iPhone over the past several years, the iOS 11 update focuses on using that storage better.
This includes a new way to store photos and videos on your iPhone with half the storage space as the old way. Once you upgrade to IOS 11, your new photos will take up less space. The iMessages in the Cloud will also help with this.
Apple is also optimizing the Storage section of the iPhone Settings app to help identify high storage apps and features and will guide you through freeing up storage easier on the iPhone.

As an Amazon Associate I earn from qualifying purchases.