Do Not Disturb While Driving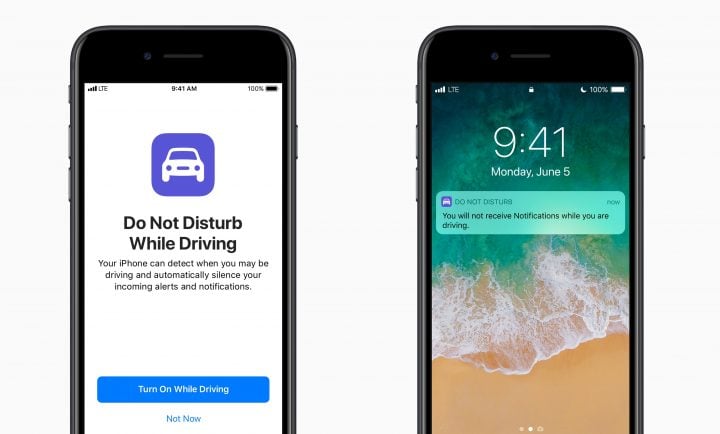 Apple is taking proactive steps to combat texting while driving and other forms of distracted driving. The new Do Not Disturb While Driving mode will blank your screen out while driving and stop alerts you don't need to see.
This iOS 11 update will also send an auto reply that you are driving to people who text you. You can enable some people to get through by replying urgent.
The rest of the time the screen will be blank. You should still be able to use Apple Maps or another map software while this is on, but we need to verify that.