Automatic Setup for a New iPhone or iPad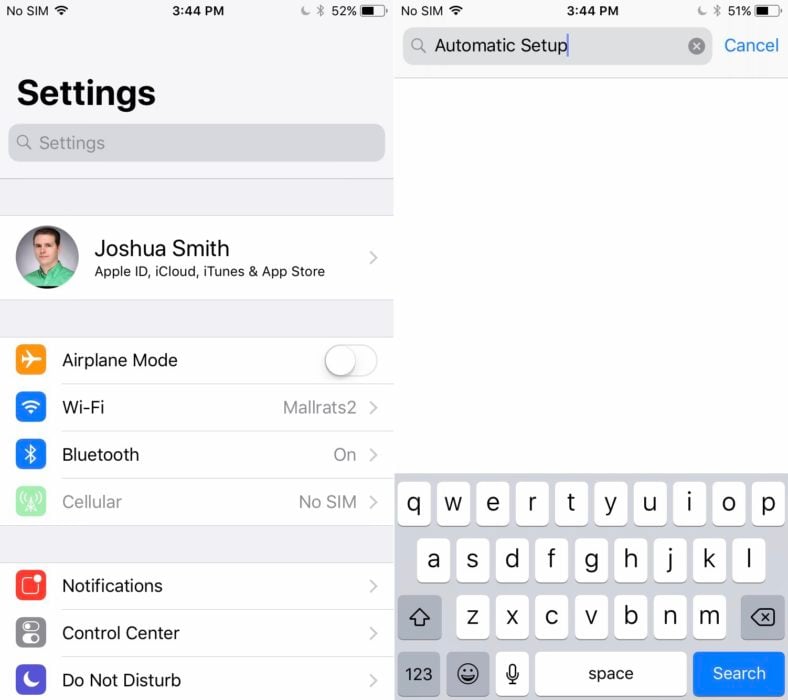 Switching to a new iPhone and setting it up is easier than ever in iOS 11 thanks to a new Automatic Setup option. Instead of walking through a setup screen like you normally need to, iOS 11 will connect the devices and transfer key information over. Both devices need to run iOS 11.
This includes your preferences, so you don't need to change a bunch of settings as well as your WiFi connections, iCloud Keychain passwords and more It's a very handy feature that you will certainly use when you get a new iPhone or iPad this year.
You need to have the two devices near each other, which will prompt you to pair the devices. You then connect them by scanning a QR code with one of the devices. You'll enter a passcode on the old device, and during this, it will make that your passcode on the new device.
Keep the devices together until this process finishes and you'll then set up Apple Pay and Siri and be ready to use your device. You can then continue setup as a new device or restore the rest of your apps from an iCloud Backup.

As an Amazon Associate I earn from qualifying purchases.