How to Use the Bedtime Feature in iOS 10
Here is a guide on how to use the new bedtime feature in iOS 10.
Many of us iPhone owners utilize the built-in Clock application for a multitude of purposes including our daily alarm clock, stopwatch for fitness and even the timer for cooking food in the oven. With iOS 10, Apple introduced a new feature for the Clock called Bedtime.
Bedtime is designed to give you a better structure for your desired sleep schedule. It can help you find out what you need to adjust about your sleep habits based on data you have provided.
How to Use the Bedtime Feature in iOS 10
Here are the steps to make sure you get a good night's rest using Bedtime.
Watch the above video to learn how to set up the Bedtime feature for daily use.
Setting Up Bedtime
When you open the Clock app and navigate to the Bedtime tab for the first time, you will see a yellow button to Get Started. Tapping this will prompt you to enter what time you would like to wake up.
After filling your desired wake up time in, select which days of the week your alarm should go off at your set time. It will then ask you how many hours of sleep you would like to get a night.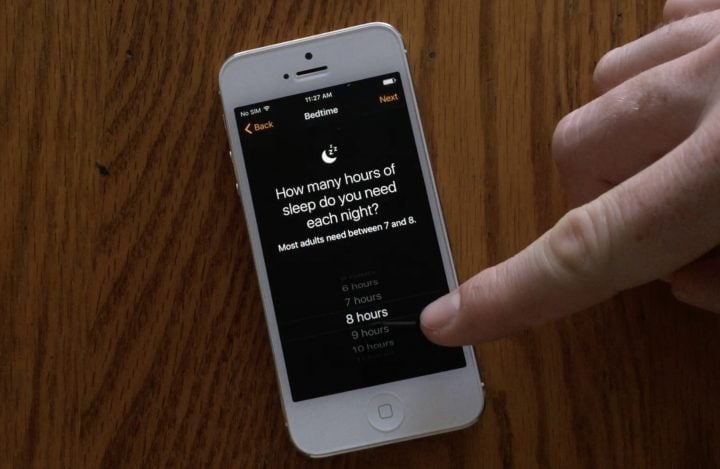 Bedtime will then have the ability to remind you when it is time for bed on the days you have designated to have your alarm sound. You will have various intervals for your bed time reminder and you can then save it and then choose your alarm sound.
Once these settings are saved, Bedtime is ready to roll!
Managing Bedtime Settings
When you have designated these general "rules" for Bedtime, you may need to adjust them at a later time say for an unplanned sick day at work or if you have a vacation. You will be able to access all of these options within the Bedtime tab.
You can tap Options in the top left corner and change your days of the week, reminder time and wake up sound and volume. You will also notice when Bedtime is functioning, there is a green slider present at the top of the pane. Flicking this to off will stop Bedtime for the current day yet will resume schedule the next day.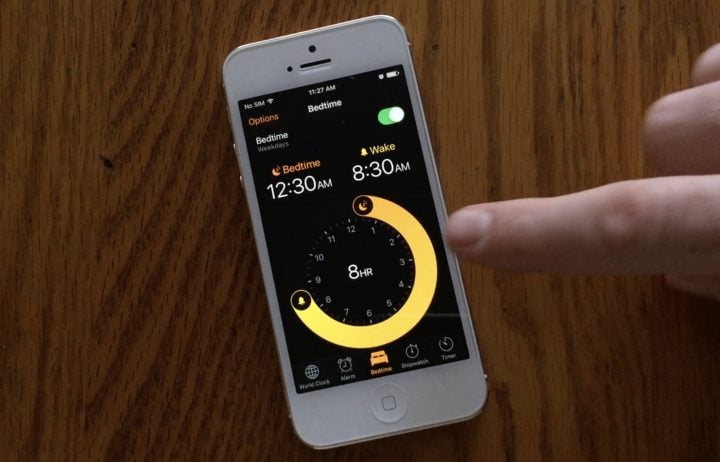 You are also able to toggle your settings by sliding the Moon icon on the large Clock to change bed time and the Alarm icon for when you want to wake up.
Bedtime is a very simple yet customizable assistant to helping you get a better night's rest. Apple has yet to add linked support for the Apple Watch yet we expect that it will be available sometime in the future to better incorporate sleep analytics.
What's New in iOS 11.4.1
What's New in iOS 11.4.1
The iOS 11.4 update added Messages in iCloud and AirPlay 2, but it also brought issues along with it. The iOS 11.4.1 update keeps these long anticipated features and includes fixes for some iOS 11.4 problems.
Specifically the iOS 11.4.1 update;

Fixes an issue that prevented some users from viewing the last known location of their AirPods in Find My iPhone.
Improves reliability of syncing mail, contacts and notes with Exchange accounts.
This update also includes other bug fixes and security upgrades. It's possible that this update includes a fix for bad iOS 11.4 battery life.
Messages in the Cloud allows you to backup your iMessage conversations to the cloud just like you back up your notes, contacts and photos. This means they are backed up in case something happens to your phone, but that's not all.
Messages in the Cloud syncs deleted messages and threads across your iCloud devices. This means everything will show up the same across your Apple devices. With this in place you should see the same conversations everywhere, all of the time.
This also backs up the photos and attachments in the cloud so you have more room on your iPhone or iPad. When you get a new device all of the messages sync to that device so you don't lose anything.