How to Use the Secret iPhone Emoticons Keyboard
This guide will show you how to use a secret iPhone emoticons keyboard to quickly access hilarious and otherwise hard to type emoticons anywhere you can type text. You don't need to buy or download a new emoji keyboard to use these options, you just need to turn this on in the iPhone settings.
The secret iPhone emoticon keyboard is not the same as the iPhone emoji keyboard that you can access automatically on most iPhones. Instead of the small emoji faces and pictures, the iPhone emoticon keyboard combines punctuation and symbols to deliver interesting ways to spice up your messages.
You can use these in any app and they will show up on any iPhone, Android or computer that you send the message to. You don't need to wait for a iOS 9.3 update or for Apple to add new emoji in 2016 — these are already on your iPhone.
Here's how you can use the secret iPhone emoticon keyboard right now.
The first thing you need to do is tap on Settings on your iPhone. This will take you to your main screen. From here, tap on General and then on Keyboards.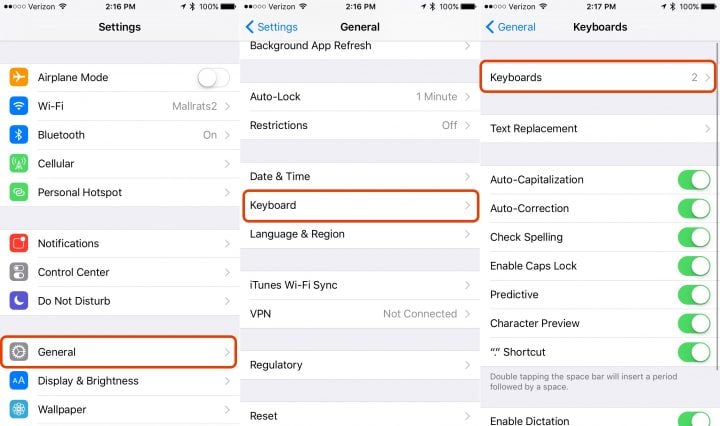 This will get you to the main keyboard settings page on the iPhone. Tap on Keyboards to see the iPhone keyboards you are using. Then tap on Add New Keyboard…, which opens up a long list of keyboards you can enable.
Scroll down until you reach Japanese and then tap on it. On the next screen tap on Romaji and then tap on Done.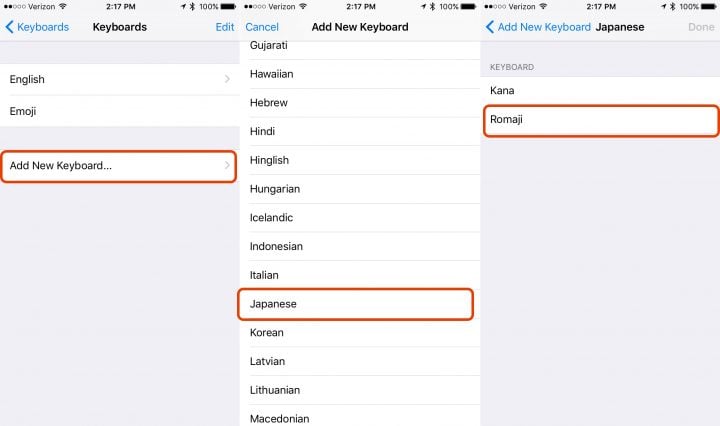 This adds the secret iPhone emoticon keyboard to your iPhone so that you have access to it, but you still need to tap in the right place to get to it.
Open an app that lets you type a message. Now tap on the small globe in the bottom left. This may open the emoji keyboard. If it does tap on the small Japanese symbol in the lower left.
This will bring up the Romanji keyboard. Now tap on 123, to get to symbols. Tap on the small face icon to see the emoticon options appear in the suggestions scroll area. Tap on the up arrow to the right to expand and see more emoticon options take over your screen.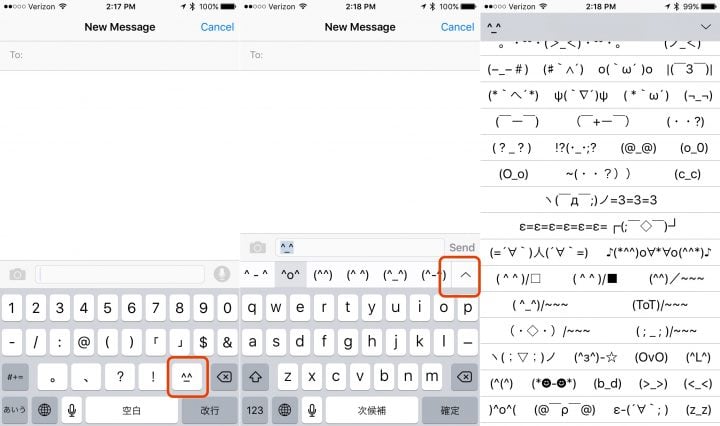 Scroll and choose the emoticon you want to use by tapping on it. This will insert it into the message so you can send it. Since this uses symbols, you can send the messages to anyone, even if they don't have emoji options turned on.
What's New in iOS 9.3 & iOS 9.3.5
Night Shift for iPhone Promises Better Sleep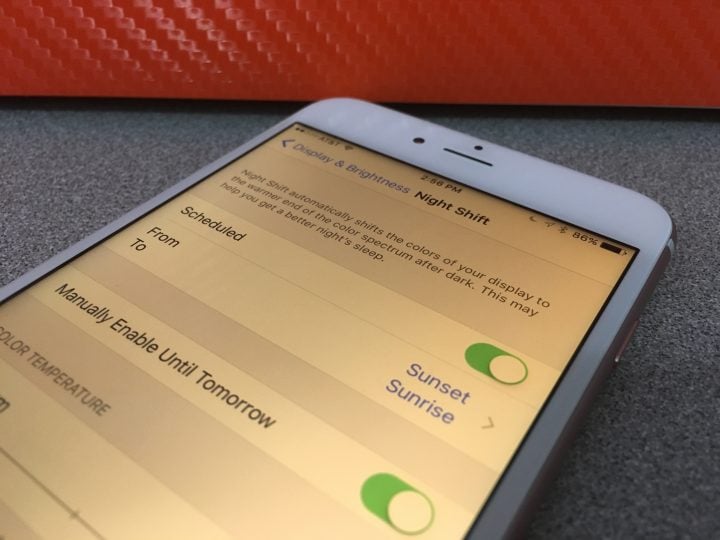 The free iOS 9.3 update adds Night Shift. With Night Shift the iPhone uses your iPhone's clock and your location to automatically shift the colors to a warmer, less blue, mode so that it is easier on your eyes. In the morning the display automatically returns to normal.
iOS 9.2 does not include any features to adjust the warmth of the display to make it easier to fall asleep after using your iPhone.
One of the biggest reasons to jailbreak the iPhone for the past several years has been for access to f.lux. This tweak adjusts your iPhone or iPad display to deliver a warmer light at night so that it is easier to fall asleep after using your iPhone or iPad.
Here's how to use Night Shift in iOS 9.3 to get a better night of sleep.
This is important because using bright blue light at night can interrupt your circadian rhythms, making it hard to fall asleep. This is part of why you may lay down exhausted but are unable to sleep after wasting 20 minutes on your iPhone or iPad in bed.

As an Amazon Associate I earn from qualifying purchases.