iPhone 11: 8 Things You Need to Do First
What should you do when you finish unboxing your new iPhone 11 or iPhone 11 Pro? There are a lot of small setup options that you should work on before you dive in and start using your new iPhone.
Even if you restore from an iCloud backup or use the new transfer tool to simplify the process, there are some options that you'll want to make sure you enable — even if you glossed over them during the initial setup. Here are the first things you need to do when you get a new iPhone 11;
These small changes and options will give you the perfect start and make using your iPhone easier in the long run. Expect to spend about 10 to 15 minutes completing these tasks.
Check out the cool things the iPhone 11 can do to learn more about what the iPhone is capable of. We also have a roundup of the best iPhone 11 accessories, iPhone 11 screen protectors the best iPhone 11 cases and best iPhone 11 Pro cases.
Set Up Face ID
Face ID uses a front-facing camera to unlock your iPhone using your face. This is incredibly useful and it is something that you need to set up. If you skipped this in the initial setup process, now is a good time to set it up. This will adapt to changes in your appearance, but you can also set up an alternate appearance if you need one.
Go to Settings -> Face ID & Passcode -> Set up Face ID. In this section, you can look at your phone and move your head around to train the phone.
Set Up Apple Wallet
Apple Wallet lets you tap your phone on supported credit card readers to make payments. This is easy to do once set up, but you will want to get this set up at home before you need it. I love it for those times where I accidentally leave my wallet at home.
Tap on Wallet.
Tap on the + icon in the upper right.
Tap Continue.
Tap on Credit or Debit Card.
Scan your card with the iPhone camera.
From there, simply follow the on-screen instructions to verify the card and add it to your phone. This varies from bank to bank or card to card. While not every card works with Apple Pay, most are now compatible in the U.S. You can also keep tickets, reward cards, and other items in the wallet.
Install the Latest Updates
Your iPhone 11 ships with iOS 13 on it, but by the time you open it, there may be another update. Sometimes the iPhone will make you install this during setup, but if not, this is a good time to make sure your iPhone is up to date.
Go to Settings -> General -> Software Update -> Check for Updates.
If the phone finds iOS 13.1 or iOS 13.1.1 or later, its probably a good idea to install this right now.
Optimize Battery Charging
The iPhone supports a new feature to optimize the long term health of your iPhone battery. This essentially keeps your iPhone at 80% until right before it knows you need to use it, and ahead of this time, the iPhone will wait to charge.
Go to Settings.
Tap on Battery.
Tap on Battery Health.
Turn on Optimized Battery Charging.
This sounds like a bad feature if you always want battery life, but as the iPhone learns, it will deliver a fully charged phone when you need it, without long term iPhone damage.
Learn Haptic Touch
Apple no longer offers 3D Touch, but there is a new Haptic Touch option. This is kind of like a long or harder press, but it takes a minute to get the hang of it. Try it out on any app.
This will at the very least offer an option to Share the app or Rearrange the apps. That's just the start. On many apps, you can use this to launch options, access favorites or trigger an option.
I use this with the Apollo app to jump into specific subreddits, with the phone app to quickly call favorites and with many others. You can even haptic touch into the space bar and then use the keyboard as a cursor.
Turn on Dark Mode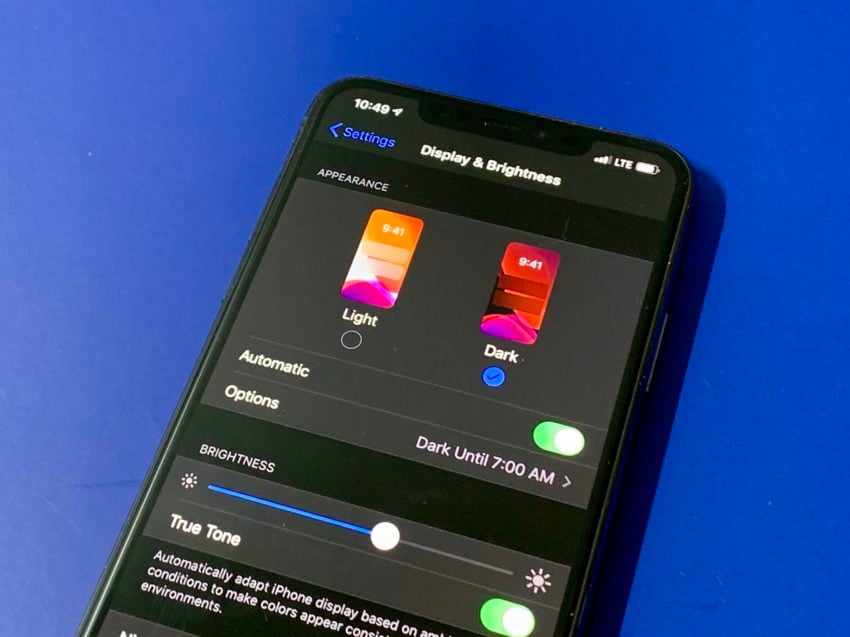 The new Dark Mode on iOS 13 is awesome to use on the iPhone. It makes the iPhone easier to use at night and many apps now support the feature so it will carry over into those apps.
Here's a full guide on how to use Dark Mode on the iPhone.
Block Unknown Callers
There is a new Silence Unknown Callers feature on your iPhone that will help stop spam calls from interrupting your day. While the name might make you think that it only blocks calls that say "unknown" when you get a call, it actually blocks all calls that aren't in your contacts or that Siri can find in Mail or Messages.
When you turn this on, you may want to add your Doctors and other offices that call you to contacts so that you get those calls without them going to voicemail. You should also set up your voicemail to handle legitimate calls that get blocked.
Turn on Upgraded Videos
The iPhone camera doesn't automatically record videos at the maximum resolution and frame rate. Arguably you might not want to record 4K at 60 fps, because it takes up a lot of space. However, if you want the ability to crop into video and make a 1080P video without losing quality, or you want super smooth ultra-wide video, this is a feature that you should turn on.
Go to Settings -> Camera -> Record Video -> 4K at 60 fps.
This is the default option that you will now record in. You can also set up alternate options in many camera apps like the Moment app or Filmic Pro if you need alternate modes.
9 Exciting Things the iPhone 11 Can Do
Take Ultra Wide Photos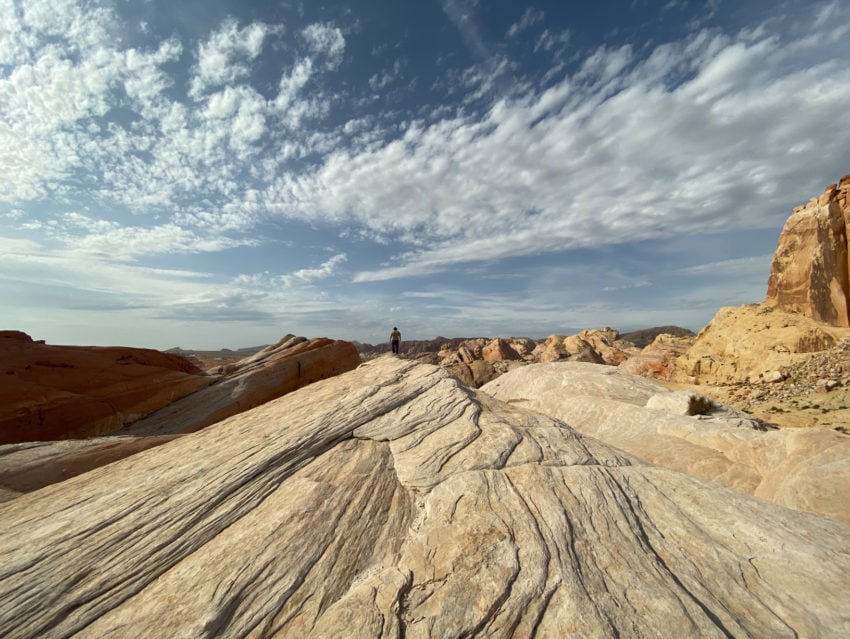 The iPhone 11 packs in a 120-degree ultra-wide-angle lens on the back of the phone. This new lens lets you capture up to four times the screen space as on a normal iPhone camera.
This means you can take breathtaking photos of the places you go and the concerts you attend. Even when you go wide and get up close, you can capture some amazing photos.
A new lens sounds like a small change, but it's a major change for the iPhone and its one that you can use every single time you take a picture. This is going to be a big deal for many buyers.

As an Amazon Associate I earn from qualifying purchases.