iPhone 6s Release: 7 Things Not to Expect This Fall
Apple didn't announce a new iPhone at WWDC 2015 though rumors point to an iPhone 6s release date later this year. With iOS 9 out and reports hinting at an arrival this fall, we want to take a look at a few things we don't expect from Apple's iPhone 6s release later this year.
Last week, Tim Cook and his fellow Apple executives took the stage at the company's annual developer conference to outline several new products including OS X El Capitan for Mac, iOS 8.4 for iPhone and iPad, and the brand new iOS 9 update that will come to iPhones, iPads and iPod touches in the fall after a stint in beta.
Apple did not announce a new iPhone. This didn't come as a surprise given that the company has shifted WWDC's focus to software. The iPhone hasn't been a part of WWDC in years.
iPhone 6s release rumors have also pointed to an arrival in the fall, not the summer, something that now makes a ton of sense with the iOS 9 release date is now confirmed for that very season. iOS updates always arrive alongside new iPhone hardware.
iPhone 6s rumors have been teasing consumers for a good while now and it's clear that Apple is working hard on a successor, or successors, to last year's iPhone 6 and iPhone 6 Plus. And now that WWDC is over and done with, consumers are starting to take notice.
We expect Apple iPhone 6s rumors to heat up in the summer months before the start of fall. Ahead of those rumors, we want to help set your expectations. Today, we take a look at a few things we don't expect from the iPhone 6s release which is now all but confirmed for fall.
Here's a look at what we expect from the iPhone 6s release.
iPhone 7 Release
Let's just get this out of the way now. You should not expect Apple to release an iPhone 7 this year. Instead, you can expect an iPhone 7 release date in 2016.
This is an iPhone "S" year and iPhone 6s release rumors point to upgraded versions of the iPhone 6 and iPhone 6 Plus. Not that that is a bad thing. These are two of the best smartphones on the market and two of the best smartphones ever made.
If you're looking for some solid upgrades, you're going to be fine with the iPhone 6s. But if you're looking for a major redesign with an Ultra HD display, we expect that you're going to be disappointed come fall.
Separate iPhone 6s Release Dates
iPhone 6s rumors are pointing to two new iPhone models, an iPhone 6s with a 4.7-inch display and a iPhone 6s Plus with a 5.5-inch display. If this is what Apple announces, you shouldn't expect the company to give them two separate release dates.
When Apple releases two new iPhone models, it always releases them on the same day. Last year, the company ran into significant supply chain issues with the iPhone 6 Plus but it still released the phone on the same day as the iPhone 6. Apple hasn't outlined its reasons but our guess is that they don't want people to hold out to see if they like the other version more.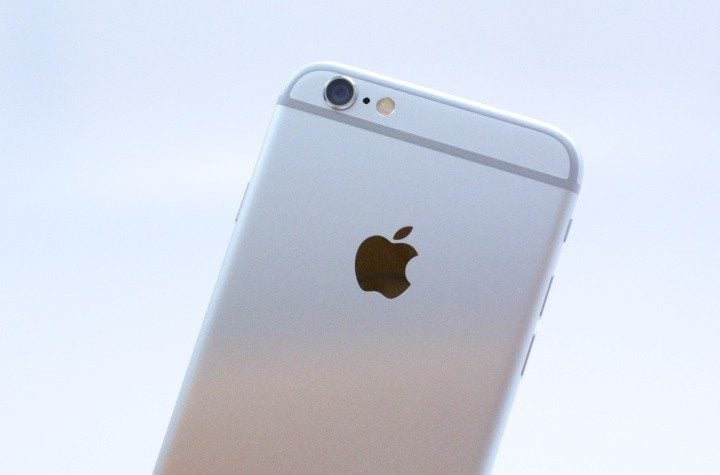 We wouldn't expect carriers to have separate release dates for the iPhone 6s either. iPhone release dates for major carriers typically land on the same day. It's all part of the iPhone release date spectacle that Apple loves to create.
Surprise Early Release
Some iPhone 6s release rumors have pegged the release for August. Apple hasn't told us when it will release the iPhone 6s but we wouldn't expect a surprise early release.
Maybe the biggest clue that we have is the fact that the iOS 9 release date is confirmed for the fall. The fall doesn't start until September 23rd and unless Apple decides to push everything up, we expect the iOS 9 release and therefore the iPhone 6s release to happen in and around that date. It fits Apple's release protocol perfectly.
Apple isn't in any hurry to replace its iPhone and iPhone 6 Plus after a record second quarter. Instead, it appears that its competitors might be the ones scrambling to beat the iPhone 6s to shelves. Don't expect the iPhone 6s to emerge in July or August.
iPhone 6s Release After September
Do not expect the iPhone 6s release date to land in October. It's pretty clear that September is the company's sweet spot, we've seen every iPhone since the iPhone 5 launch in September, and we see no reason why the company would shift back to an October release date for the iPhone. October is now used to promote the iPad.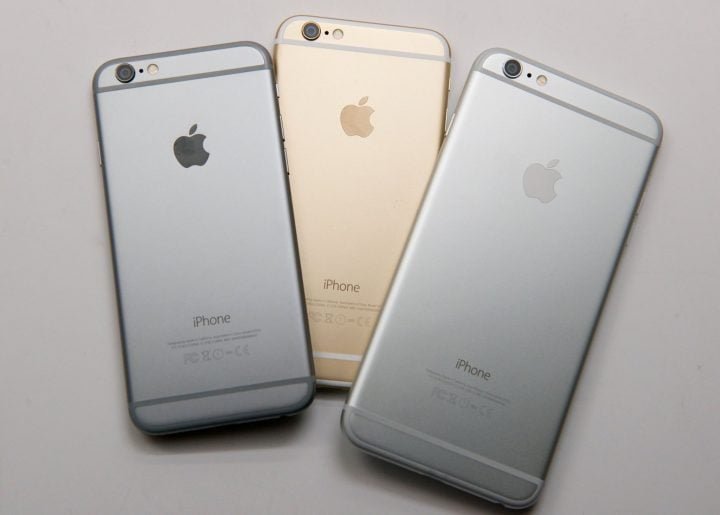 Plans can change but if we were looking to buy the iPhone 6s or iPhone 6s Plus, we'd circle the month of September on the calendar. It's the smart bet.
U.S. iPhone 6s Release Date
We wouldn't expect the U.S. iPhone 6s release date to lag. Instead, we'd expect it to be among the first countries to get the new iPhone.
We also wouldn't expect the U.S. to be the only nation that gets the iPhone 6s and iPhone 6s Plus on their release day. When Apple first released the iPhone 6 and iPhone 6 Plus, they were both available in the US, Australia, Canada, France, Germany, Hong Kong, Japan, Puerto Rico, Singapore and the UK.
We'd expect these countries to be in the mix for the first iPhone 6s release date as well.
Every Carrier on Release Day
While we expect a number of carriers to offer the iPhone 6 and iPhone 6s Plus on its first day of availability, we wouldn't expect every single carrier to offer it on day one.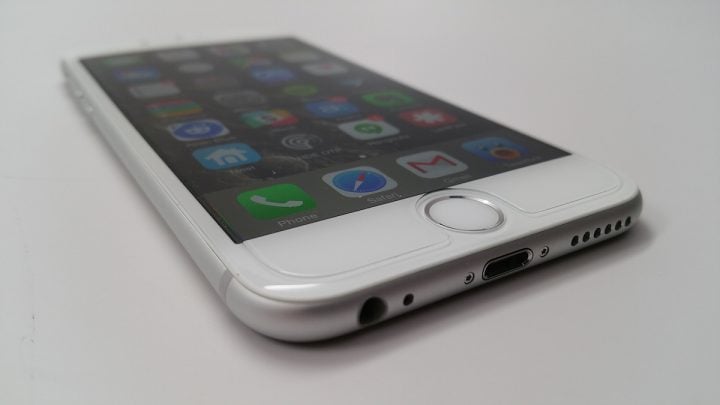 More often than note, smaller regional and pre-paid carriers lag behind the rest of the pack with iPhone release dates that are days and sometimes weeks off the pace. We've seen some carriers make improvements to their release speed but we'd still expect there to be some stragglers.
Those stragglers are always smaller carriers so if you're looking to buy on AT&T or Verizon, you have nothing to worry about.
Delayed Colors
Finally, we don't expect Apple to pull a Samsung and announce a number of colors and then limit consumers options at launch.
When Samsung first announced the Galaxy S6 and Galaxy S6 Edge, it confirmed four colors for each. It's now June and we're still waiting on all of these colors to arrive in the United States.
Apple won't do that. We expect the company to release all of its iPhone 6s colors at the same time without any exclusives for retailers or carriers.
iOS 9 vs iOS 8: What's New in iOS 9
iOS 9 vs iOS 8 Walkthrough - Home Screen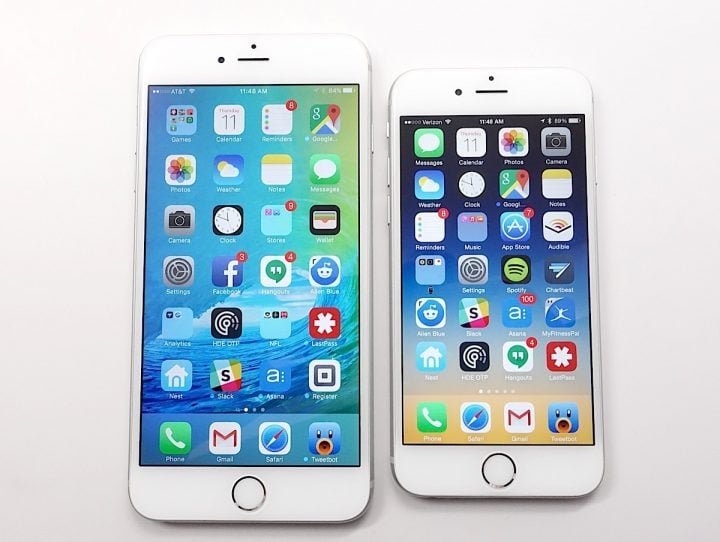 The image above shows that the iOS 9 home screen looks very much like the one on iOS 8. This is not surprising, but you will notice one major change to this screen.
The new iOS 9 font on the home page carries over through settings and apps. It's surprising how much the look of the system can change with a small tweak to a new font.
From the home screen you can now swipe left to a new search screen, and you can still swipe down to Spotlight from any of the home screen pages.
When you upgrade you will also see options to add iCloud Drive to your home screen.
Apple adds two new default iOS 9 apps that you cannot delete. Find iPhone and Find Friends apps now come with the iPhone by default. You can hide them in a folder, but you cannot delete the apps. The Find My iPhone app is a very good addition, while Find My Friends is still not as widely used.

This article may contain affiliate links. Click here for more details.