Nightmares Confirmed: iPhone 8 Price Leaks
If you want to upgrade to the iPhone 8 next month you'd better start saving. The iPhone 8 price appears to have leaked and dreams of a modestly priced flagship have seemingly been crushed.
As we push into the fall we're starting to see iPhone 8 rumors firm up. We've seen potential features and specs leak and earlier this week a rumored outed a potential launch date. Today, a report has outed the potential iPhone 8 price point and it lines up with everything we've heard throughout the year.
According to a new report from The New York Times, the iPhone 8 will cost in and around $999. iPhone 8 price rumors have hinted at this for several months now and it appears to be all but certain at this point.
The report also suggests the high-end iPhone will include wireless charging and facial recognition features.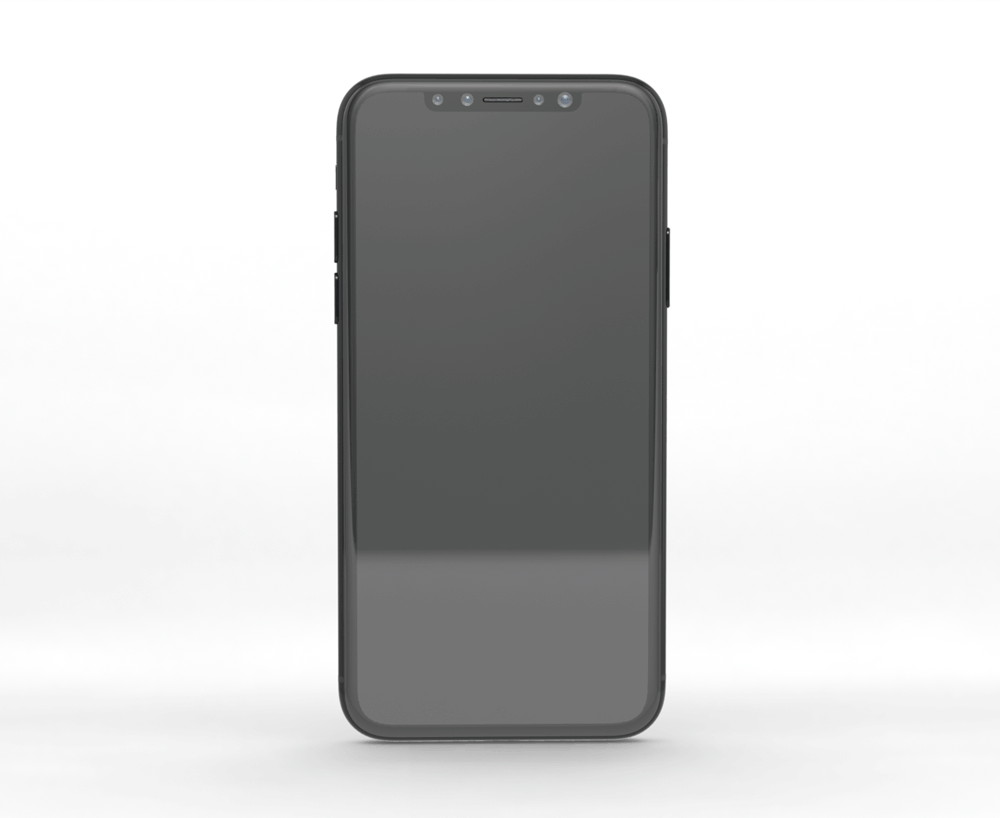 If Apple bumps the iPhone 8 price up to $1000 we could see the company shift the pricing of its two other rumored iPhones, the iPhone 7s and iPhone 7s Plus. Here is a look at Apple's potential 2017 iPhone lineup and its pricing:
iPhone 7s Price – $649 & up
iPhone 7s Plus Price – $769 & up
iPhone 8 Price – $1000 & up
Those represent the potential upfront costs of the iPhone 8, iPhone 7s, and iPhone 7s Plus. Apple and its carrier partners will also allow customers to pay for the devices in monthly installments. If those prices hold, we could see the base iPhone 7s model start at $27 a month:
iPhone 7s Price – $27 a month
iPhone 7s Plus Price – $32 a month
iPhone 8 Price – $45 a month
These prices will of course vary from region-to-region and carrier-to-carrier.
Apple's new iPhones are expected to debut at a launch event in September. Rumors have pointed to a launch date on September 12th. This rumor comes from a credible source but it remains unconfirmed.
If Apple announces the iPhone 8 and iPhone 7s on September 12th we could see pre-orders start on September 15th (at Midnight) with a release coming the week after on September 22nd.
If true, the iPhone 8 would arrive after the highly anticipated Samsung Galaxy Note 8, the new flagship that is current up for pre-order on major carriers in the United States.
Like the iPhone 8, the Galaxy Note 8 is expensive. AT&T is selling the phone for $950 ($31.67/mo), Verizon is selling it for $960 ($40/mo), and T-Mobile is selling it for $940 ($30/mo).
The Galaxy Note 8 arrives in the U.S. on September 15th.
4 Reasons Not to Install iOS 11 Beta & 9 Reasons You Should
Install If You Want to Improve iOS 11
Have you ever installed a new iOS update only to discover problems on board your device? If you've experienced frustrating iOS problems, you might want to give the iOS 11 beta a shot.
The iOS 11 beta lets you try out new features but it also helps Apple improve the software. Fixes for the issues you report might not make it into the final version but we could see them emerge in future iOS 11 releases.
If you're sick and tired of running into problems with iOS updates, do something about it. Download the iOS 11 beta and hunt for bugs.
If you find something lurking in the latest iOS 11 beta, make sure you report it to Apple.