iPhone X Pre-Orders & Release Date: 4 Things to Expect & 3 Not To
With iPhone X pre-orders fast approaching we've been getting questions about the big day and whether or not people need to stay up late to pre-order. It's a good question and one that we'll attempt to answer in this guide to iPhone X pre-orders and its November release date.
Apple's iPhone 8 and iPhone 8 Plus are widely available, but many people are waiting for the company's flagship iPhone X, also known as the iPhone 10.
The iPhone X was confirmed alongside the iPhone 8 and iPhone 8 Plus, but it doesn't go on sale until 12:01AM Pacific on October 27th. The iPhone X release date is confirmed for November 3rd.
With just about two weeks to go before the start of iPhone X pre-orders, consumers are getting antsy. We've spoken to numerous people who are curious about the supply shortage rumors, the pre-order time, and whether Apple and its retail partners will actually have iPhone X stock available in-stores on November 3rd.
Now that we're getting close, it's important to set realistic expectations about Apple's next iPhone launch. This walkthrough will take you through some things we expect from the iPhone X pre-order date, its release date, iPhone X accessories, iPhone X deals, and more.
Our iPhone X release predictions will help you, the prospective iPhone X buyer, set your own expectations and guide you as we push closer to October the 27th and November the 3rd.
Expect a Sell Out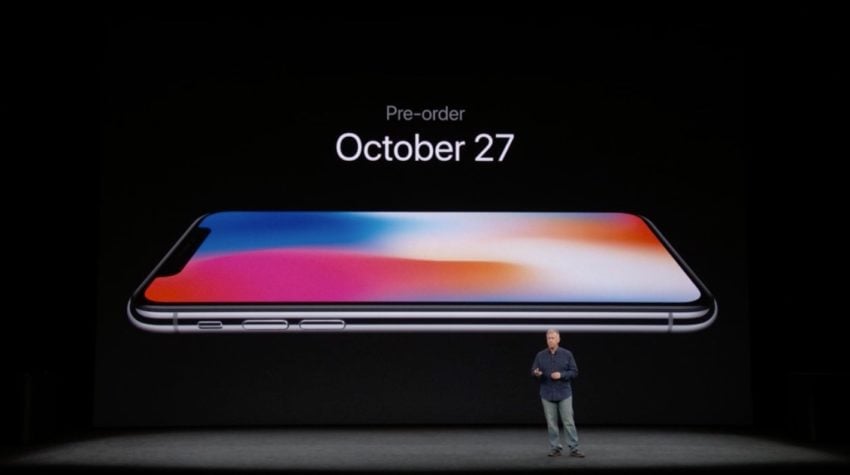 The rumors leading up to the iPhone X launch event in September suggested that Apple was having issues making the new flagship. The company didn't confirm those rumors on stage, but the delayed launch is all the confirmation we need.
Rumors continue to outline the production delays Apple and the iPhone X are facing ahead of the device's arrival on November 3rd.
According to a report from noted Apple insider Ming-Chi Kuo, the iPhone X won't be widely available until next year due to various production issues. That's a huge problem for Apple and those looking to buy the iPhone X later on this month. It means a sell out is likely.
At this point, given everything we know, we expect the iPhone X to sell out shortly after it goes on sale on October 27th. Don't be surprised if shipping times start getting pushed back just minutes after the clock strikes 12:01AM Pacific.
If you want an iPhone X on November 3rd or anytime in 2017, be prepared to pre-order the phone as soon as it goes on sale.

As an Amazon Associate I earn from qualifying purchases.