January Destiny Matchmaking Update: 5 Things to Know
There are two major Destiny updates coming in the near future. The first is a Destiny Matchmaking update that aims to fix the major problems that frustrated many gamers after Destiny switched to skill based matchmaking. If it works this  update could solve some Destiny lag problems in Crucible.
The second is a February Destiny update that will bring changes to pave the way for the Crimson Days in February.
This first Destiny update will address matchmaking in PvP, known as the Crucible, with hopes that Bungie can finally address complaints that drove some gamers away and left others angry with matchmaking and online gameplay.
Here are the most important things you need to know about the January Destiny Matchmaking update.
January Destiny Matchmaking Update Release Time
The new Destiny Matchmaking update release time is 10 AM Pacific on January 27th. That is much faster than we originally expected. It means you will be able to try these changes out this month, without waiting for a February Destiny update to bring changes.
This is one day after the new Destiny Iron Banner Rift starts, so there is a mix of play that should offer an easy comparison for Destiny to analyze the changes.
Destiny Matchmaking Update Changes
Last year Bungie changed the matchmaking with Destiny: The Taken King, but the results are mixed. In a special news bulletin, DeeJ shares the struggle to match players with similar skill and quality connections without leaving players waiting in orbit while the system finds a match.
Here's what's changing on January 27th at 10 AM Pacific;
More emphasis to connection quality
Focus on reducing lag
Still include some skill calculations
When you log in to play the Iron Banner Rift on January 26th, the changes will not be live, but you can check out the gameplay starting on the 27th to see if these changes help.
Bungie Promises Destiny Matchmaking Communication
In the last weekly update Lars Bakken, Design Leader, shared that Bungie did make changes with Taken King and did not tell players about it so that the team could get, "raw, unbiased data."
In response to player outcry, Bakken promises that the team will share new details about the upcoming changes. That's part of what this special matchmaking update post is about.
This update rolling out on January 27th is the one that he says is, "intended to help reduce what we call latency (what you call "lag")," and he tells users to continue to watch for further communication from Bungie about the Destiny Matchmaking quality and process.
Report Your Destiny Matchmaking Feedback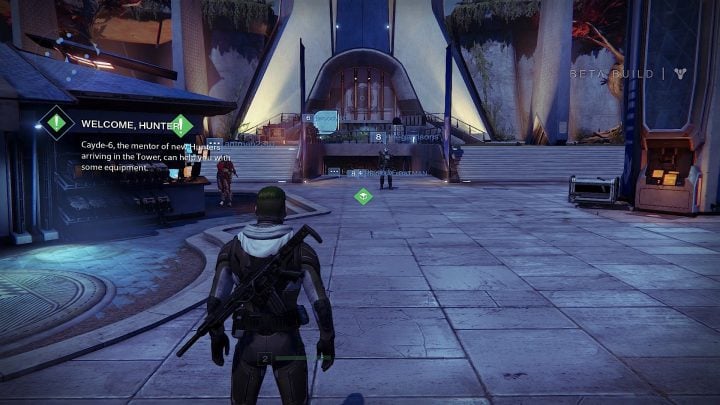 If you play Crucible with the new Destiny Matchmaking update, you need to let Bungie know what you think of the changes. The proper way to do this is not a 140 character rant on Twitter.
Instead of leaving a complaint that won't help, post a link to the completed game and your feedback in the Feedback forum.
Bungie says they are willing to listen, but posts in the Feedback forum are cautious about how soon Bungie can react.
What's Next for Destiny Matchmaking
Bungie will use the data from the first 24 hours and from the period after the Matchmaking update to measure the impact of these changes.
In the latest update, DeeJ from Bungie writes, "As always, we'll be monitoring the state of the Crucible for stability and improvement. If all goes well, we intend to deploy the new matchmaking settings to more Crucible playlists over time. And, in keeping with this trend, we'll be sure to let you know."
Hopefully we will know more about how the matchmaking changes tracked on the Bungie side of things in early February.
21 Best PS4 Games to Buy
Rocket League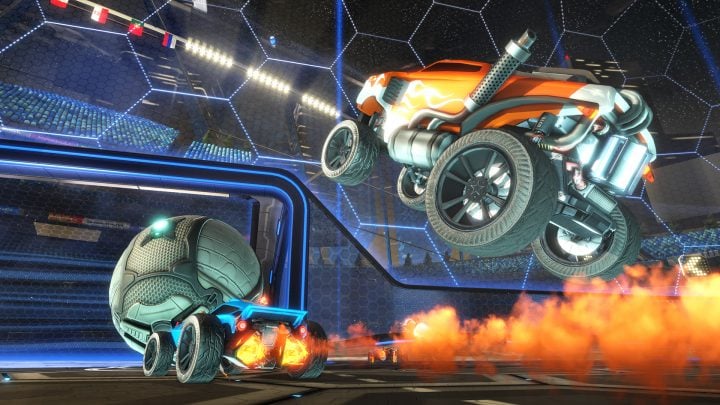 What happens when you play soccer with turbo-charged cars in a battlebots-like arena? You get Rocket League.
Rocket League is a fun and fast paced game that demands a spot on this list of the best PS4 games after consuming hours of our time in the last month after it appeared as a free PS4 game for PS Plus members. You can play locally, online and with friends plus you can customize your car.
Rocket League is $19.99 on the PlayStation Store and is also available for PC on Steam. Rocket Leage is coming to the Xbox One in 2016.