KontrolFreek Review: Upgrade Your Controller, Upgrade Your Game
If you want an edge in first person shooters like Call of Duty: Black Ops 3 or just want more control in Fallout 4 or Star Wars: Battlefront you may want to buy KontrolFreek thumbsticks.
A tall right thumbstick and a slightly taller left thumbstick with more grip can make the difference between destroying the enemy and your finger slipping off the controller at a critical moment.
After a frustrating week of playing Call of Duty: Black Ops 3 on the PS4 I purchased the KontrolFreek Gamerpack VX for $25 at GameStop. You can also find KontrolFreek packs for $15 or so at a variety of retailers.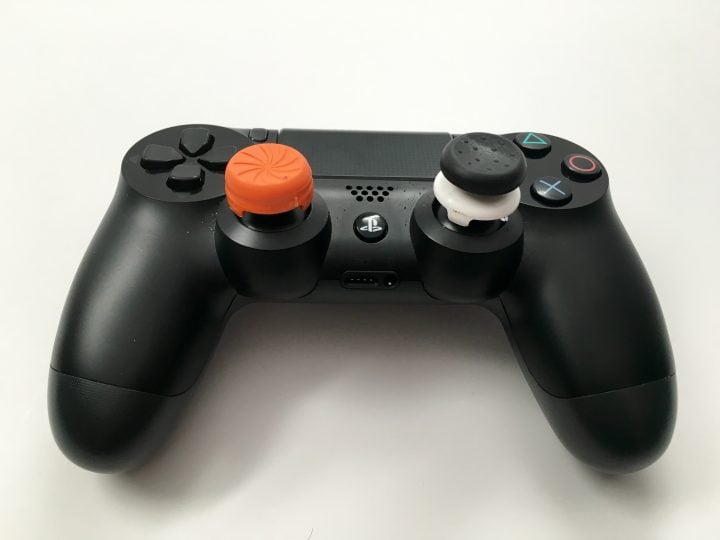 This pack comes with the classic and the FPS Freek Vortex sticks. I mainly use the KontrolFreek FPS Freek Vortex on the left and a classic on the right. While playing Black Ops 3 the impact was instantaneous.
A taller right stick provides more accurate control for looking around the map and aiming your weapon. A slightly taller left stick allows for an easier grip and better movement around the map.
I normally game with the Xbox One Elite Wireless Controller with a medium stick on the left and a tall on the right. While KontrolFreek sticks can't match the paddles that the Elite Controller offers, this accessory is a massive upgrade to the PS4 controller.
Switching over to the stock PS4 controller was tough, but after adding KontrolFreek thumbsticks I have much better control over my in game player and in one night of play was able to hit a personal best on the PS4.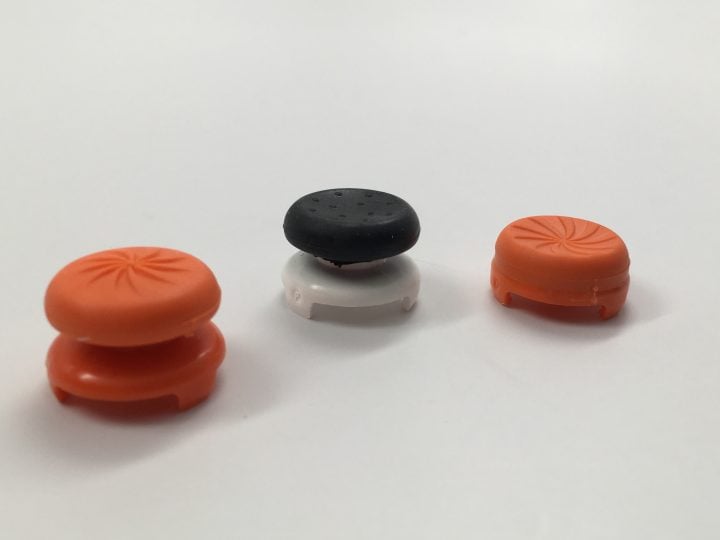 The taller right stick makes it possible to aim faster and move with more precision. The grip on both thumbsticks keep my thumbs on the controls much better than the slippery stock thumbsticks on the DualShock 4 controller. This alone is a reason to buy KontrolFreek sticks. The week before I bought this pack I lost many battles while readjusting my thumbs on the sticks after a fierce moment in the game.
Even in tense moments where I am pushing down and forward on the left thumbstick to sprint and down on the right thumbstick to slide the KontrolFreeks stay put.
I did have some issues with an older and more worn pair of KontrolFreeks on the Xbox One, but this newer pair is holding up well. There is only a 30 day warranty, which is a downside to the product.
For maximum effect, I use the KontrolFreek thumbsticks with the Bumper Jumper Tactical control on Call of Duty: Black Ops 3. This allows me to use R1 to jump and to push the right thumbstick to slide. With this control setup I can use all the movement without taking my thumbs off the control sticks, which delivers a massive edge on the competition.
I still miss the paddle controls that I have on the Xbox One Elite Controller, but KontrolFreek offers a measurable improvement over the stock controller. We'll soon be reviewing a Scuf 4PS controller to see how that compares to what KontrolFreek offers, but a Scuf controller is much more expensive. You can buy KontrolFreek thumbsticks at Amazon, GameStop, Best Buy and other retailers.
21 Best PS4 Games to Buy
Rocket League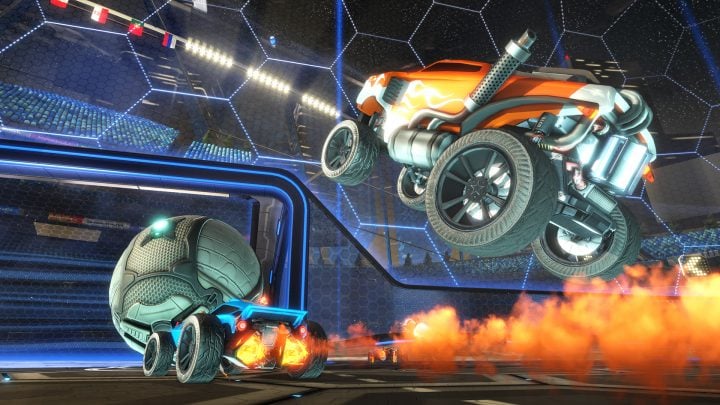 What happens when you play soccer with turbo-charged cars in a battlebots-like arena? You get Rocket League.
Rocket League is a fun and fast paced game that demands a spot on this list of the best PS4 games after consuming hours of our time in the last month after it appeared as a free PS4 game for PS Plus members. You can play locally, online and with friends plus you can customize your car.
Rocket League is $19.99 on the PlayStation Store and is also available for PC on Steam. Rocket Leage is coming to the Xbox One in 2016.