Midnight Call of Duty: WWII Release Date Events Confirmed
Are you ready for Call of Duty: WWII? If the hype has you looking for the fastest way to play, we have new information about the midnight Call of Duty: WWII release date events at popular retailers and online.
You can already pre-load Call of Duty: WWII if you bought it digitally, but if you prefer to buy the game on disc, then you will need to head to a midnight event to get the game if you want to play right away. Here are the biggest Call of Duty: WWII problems we know about so far and how to fix them. Take a look before you head out at midnight and you may be able to avoid some of them.
Remember the Call of Duty: WWII release date is on a Friday, so the midnight events are on Thursday November 2nd, not on a Monday night. You don't need to buy a special edition to get the game early. Though there are an obscene number of special Call of Duty: WWII editions.
Midnight Call of Duty: WWII Release Date Locations
Best Buy and GameStop are your go to source for midnight Call of Duty: WWII release date events. You may be able to buy the game around midnight at Walmart and Target, but there are no confirmed special events at these retailers yet.
Best Buy is only opening select locations at midnight, so you should check that out before you pre-order. Our closest stores are not open for the event, but a good number are opening up late. Best Buy offers one of the best Call of Duty: WWII deals.
Game Stop doesn't list the midnight Call of Duty: WWII release date event on their website yet, but multiple stores we talked to confirmed they are opening up fro the release and suggested pre-ordering the game if we want to come to the event. Typically there are posters, some trivia contests with prizes like t-shirts or other small events at GameStop, but these were not confirmed.
One manager cautioned that this is not a 9 PM release time in Ohio. Although the store had some 9 PM releases instead of real midnight events for other games, this is an actual midnight release event, so plan accordingly. If you are in Pacific time, you can plan to go at 9PM Pacific, which is when the game goes live online as well.
Getting Call of Duty: WWII at midnight is just one of the reasons to pre-order the new Call of Duty. While you can technically walk in and buy the game at midnight at some stores, most will ask that you at least put $5 down on the game ahead of time. Check out the rest of the reasons to pre-order and why you shouldn't.
4 Reasons You Should Buy Call of Duty: WWII & 4 Reasons Not To
Buy If You Like the State of Call of Duty: WWII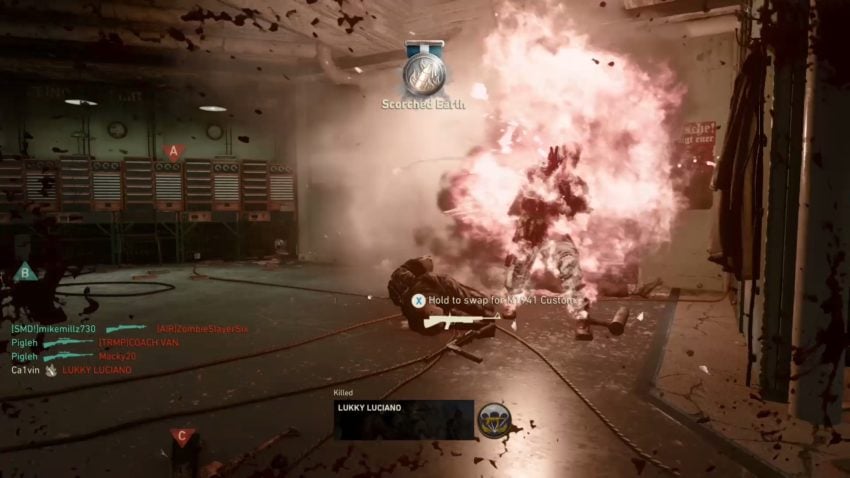 We are almost halfway into the Call of Duty: WWII life and there are many changes to the overall gameplay including changes to flinch, weapon balancing and small tweaks designed to make the game better.
Sledgehammer Games continues to tweak the state of weapons and change the game for balancing and based on player feedback. You can check out the latest update about the game directly from Sledgehammer.
There are still some complaints and issues, but we are starting to get a better feel for what Call of Duty: WWII will be like through the rest of the year.
If you have a chance to try it out and you like the game speed and weapon balance, this could be the best time for you to buy.

As an Amazon Associate I earn from qualifying purchases.