Movies Anywhere: 5 Things to Know
What if you could buy a movie on your iPad Pro and watch it on your Amazon Fire Stick? That's what Movies Anywhere, a new app and digital download service, promises iPhone, Android and Amazon users.
The Movies Anywhere service lets you buy a movie just once and play it on anything that you own. It's part app and linking service. You buy your favorite movies in your digital store of choice and – if the film's rights are owned by one of the service's partners – it unlocks versions in other stores. Movie studios will never agree to remove the rights management technology that keeps the movies you purchase from working on any device, but Movies Anywhere is the next best thing.
Here are 5 things you need to know about Movies Anywhere.
Read: 10 Best Android Video Player Apps
How Movies Anywhere Works
Movies Anywhere is a service that connects digital movies stores to one another. It's also an app with a video player that you can download in the iTunes Store, Google Play Store and Amazon App Store.
The process is easy. You start by creating a Movies Anywhere account. Then you link your Movies Anywhere account to wherever you've purchased your movies. If you have an iPhone and tons of purchases in the iTunes Store, connect it to your Apple Account. Repeat the same process for any other devices and stores that you use, like Google Play, VUDU and Amazon.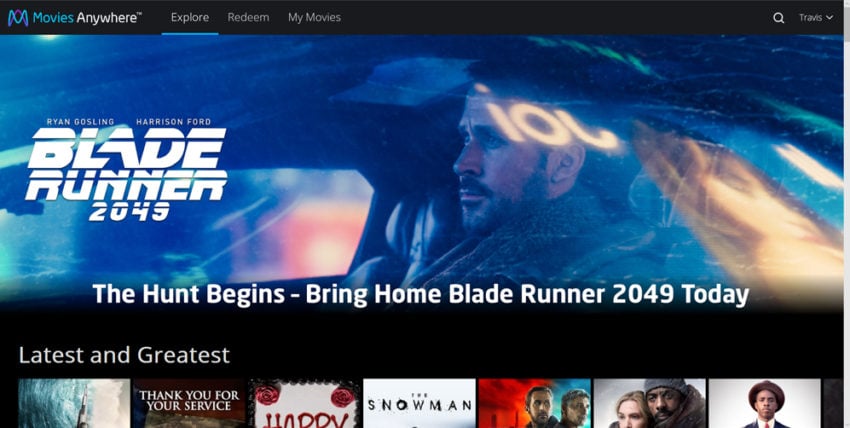 The Movies Anywhere service scans your library in each store you link, then makes the movies you've already purchased available inside its app. It also unlocks the movie in every platform's digital store. So, buying The Avengers: Age of Ultron in the iTunes Store unlocks a copy in the Movies Anywhere app, Google Play Movies, VUDU and Amazon Prime Video. You're free to stream movies from your Movies Anywhere library or download them offline to watch later.
The Four Places You Can Buy for Movies Anywhere
Only movies you purchase from the iTunes Store, Amazon, Google Play and VUDU sync with Movies Anywhere. It's really easy to tell if a film is Movies Anywhere ready in the Google Play Store. Just look for the service's logo in the movie details area at the bottom of the page. VUDU also uses the service's logo to let buyers know they're purchasing a film they can watch on other devices.
The iTunes Store does not tell you that you are buying a Movies Anywhere title. iPhone and iPad owners should use the storefront at MoviesAnywhere.com to purchase new content. The online catalog links you to your favorite digital store to buy films that qualify.
You Can Unlock Movies Anywhere with A Disc
Movies Anywhere doesn't limit buyers to just digital movie purchases. DVDs and Blu-Ray discs of each movie on the service come with a digital code. You can use these digital movie codes to unlock a download for your phone and keep a physical copy of the movie if the service ever stops working.
Why Movies Anywhere Can Be Frustrating
Today, Movies Anywhere has films from Disney, Warner Brothers, Universal, Sony Pictures and 20th Century Fox. As that is a pretty extensive list, chances are that most of your library will sync to the service.
On the other hand, Lionsgate and Paramount movies aren't part of the service. So the entire Hunger Games series isn't available. Paramount isn't signed up yet either. Because of that, the entire Star Trek franchise is missing too.
Where You Can Watch Movies Anywhere Titles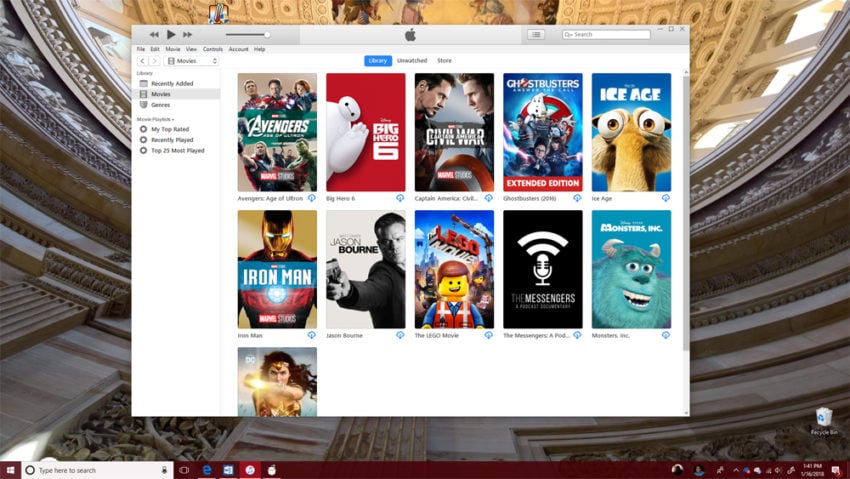 If your smartphone, tablet or set-top box relies on the iTunes Store, Google Play Store or Prime Video, you can watch Movies Anywhere titles on it. That means iPhones, iPads, Android tablets, Android phones, Chromecast, the Fire TV and Amazon Fire tablets work with the service. Roku devices also work with the service.
Xbox One, PS4 and Windows PCs don't have a dedicated app. Connect Movies Anywhere to VUDU and install the VUDU app if you own any of these devices.
Read: How to Watch Videos, YouTube & More in Windows 10
The Best Budget Apps for 2020
Mint Budgeting App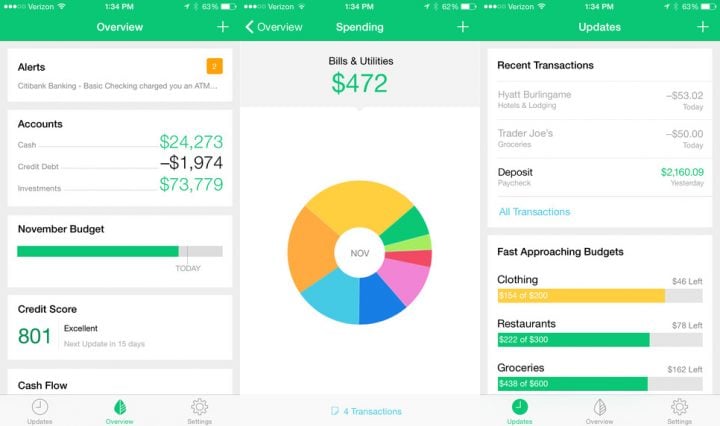 Mint is one of the best budget apps because it takes the hassle out of making a budget. You connect the Mint app to your bank and the app can use your details to help create a personalized budget. We love this budget app because it can help you quickly identify where you are spending your money, so you can see where to trim your current expenses as you make a budget.
It's a very easy app to get started with, so you can take the hassles out of starting a budget for 2020.
The Mint app uses the same security as banks and the team behind this service also makes TurboTax and Quicken, so you can trust that they take all possible steps to secure your accounts and your data.
Mint will send you alerts to unusual charges and helps identify tips customized to your spending that can help you reduce the money you spend on fees and on other bills. Mint also includes your credit score, so you can see a big-picture view of your budget and your personal finances. The base subscription is free, but there is an optional in-app purchase of Mint Live for $24.99.
With the Mint apps for iPhone, iPad and Android you can see your budget anywhere and there is also an online component to look at from your computer and a bill pay component to help you manage and pay your bills in one place.

As an Amazon Associate I earn from qualifying purchases.