New Destiny Expansion & DLC Rumored for PSX 2015
What's next for Destiny? In the last year we've come from Legendary Engram Farming to Destiny: The Taken King and now as PlayStation Experience 2015 nears we are hearing rumors that we could see a new Destiny Expansion and DLC at the event.
Destiny: The Taken King is only a few months old, and with the new Destiny Challenge Mode already live gamers are left wondering what Bungie has in store for the PlayStation Experience event this weekend.
Bungie was up for an award at the Video Game Awards show this week, but didn't come home with an award for The Taken King. That may not matter to the team who is likely busy cooking up new Destiny Expansion packs and Destiny DLC that will shape the experience in 2016.
In mid November Bungie confirmed that the team will be at the PlayStation Experience 2015 event, writing, "The week after that, we're going to PSX. Are you going to PSX? Because we're totally gonna be there. Should be fun for all, whether you're there or not."
PSX 2015, aka PlayStation Experience 2015, takes place in San Francisco this weekend on Saturday and Sunday. You can still get tickets to the event, but it may be easier to watch the event live online if you want to see what's up with new Destiny DLC.
If you hope to see more about the new Destiny DLC and a new Destiny expansion the best chance is going to be during the PSX 2015 Keynote. This starts at 10 AM Pacific, 1 PM Eastern, with a live stream.
Expect a lengthy keynote event, that could clock in at two hours as Sony brings developers on stage to show off new details. Last year we saw the announcement of Street Fighter V, MLB 15 The Show and a look at The Undying Mind for Destiny. This was a PS4 exclusive Strike that came with the first Destiny Expansion — only to PS4.
Destiny is prominently on the PSX 2015 promotional material, which suggests we will see the company on stage during the Keynote. You can watch the event using the video below.
Watch live video from PlayStation on www.twitch.tv
We could see new missions, strikes and a new raid. GameRant shares what you can expect from a new Destiny Expansion at PSX 2015. Some of this is based off a leaked timeline of Destiny DLC from earlier this year and the publication pieces together additional reports.
During the event we could see Bungie announce the new Destiny DLC and explain how the pricing of any future expansions will work with a possibility for micro-transactions and Destiny DLC this year.
21 Best PS4 Games to Buy
Rocket League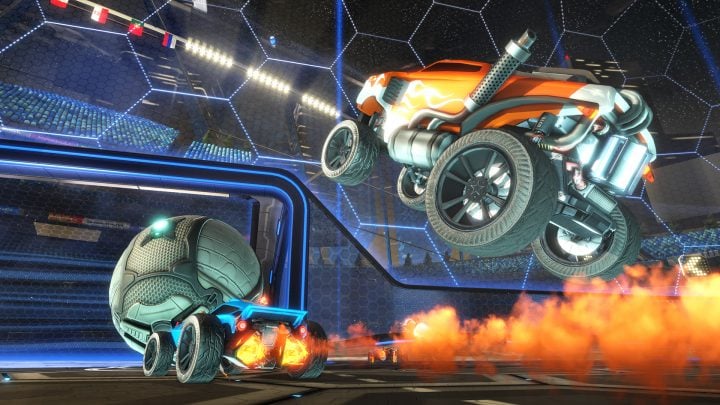 What happens when you play soccer with turbo-charged cars in a battlebots-like arena? You get Rocket League.
Rocket League is a fun and fast paced game that demands a spot on this list of the best PS4 games after consuming hours of our time in the last month after it appeared as a free PS4 game for PS Plus members. You can play locally, online and with friends plus you can customize your car.
Rocket League is $19.99 on the PlayStation Store and is also available for PC on Steam. Rocket Leage is coming to the Xbox One in 2016.