New Tesla Roadster 2: 7 Things to Know
Tesla just shocked the world by announcing the new Tesla Roadster at the end of a Tesla Semi event. The Tesla Roadster 2 is coming in 2020 with a $200,000 price tag, and there is a special edition available to order now. the new Roadster does 0-60 in 1.9 seconds.
While Tesla is still working through the Model 3 orders, the company is setting lofty goals with this super fast, high range Roadster 2.0. This two door Tesla is all the way on the other end of the spectrum from the affordable and somewhat pedestrian Model 3.
We will walk you through what you need to know about the Tesla Roadster 2 specs, price, speed, range and other key details that you need to know about, including the special Founders Edition and when the Tesla Roadster 2 will hit the streets.
Tesla Roadster 2 Price
The Tesla Roadster 2 is $200,000 and you can reserve one now with a $50,000 downpayment. That's $50,000 down for a car that won't be in your driveway for at least two years.
If you want one of the first models you can upgrade to the Tesla Roadster 2 Founders Edition which is $250,000 and it requires the full amount paid in full. There are only 1,000 of these special edition models being made.
You can reserve both models on the Tesla website with a $5,000 credit card payment and then a wire transfer to complete the payment within 10 days.
Tesla Roadster 2 Design
The Tesla Roadster 2 looks sporty with a futuristic design that is definitely eye catching. In addition to the sharp looks, there is a removable top over the driver and passenger that opens up the cabin similar to the way a Mazda MX-5 RF cabin is open. The glass roof stores in the trunk when you want the open cabin experience.
With a two door design and serious sports car specs, you still get seating for four, but we don't know how much legroom is available for the back seat. You may end up with a seat without much room for passengers like in the 2018 Lexus LC 500.
A stark dash with a large center screen and a futuristic looking wheel dominate the front of the interior. Seats with plenty of bolsters to keep you in place while accelerating are visible in the front.
Tesla Roadster 2 Range
The Tesla Roadster 2 range is listed as 620 miles before you need to recharge. For comparison the Tesla Model S offers 275 to 337 miles of range, the Model X offers 295 miles of range and the Model 3 offers 220 to 335 miles of range. The other Teslas offer different ranges based on the configuration you buy. So far there is only one number for the Roadster 2.0.
Tesla Roadster 2 Specs
Going into plaid pic.twitter.com/OUU9s7CUwI

— Tesla (@Tesla) November 17, 2017
Here are the 2020 Tesla Roadster 2 specs that we know, including the acceleration and the top speed.
| Acceleration 0-60 mph | 1.9 sec |
| --- | --- |
| Acceleration 0-100 mph | 4.2 sec |
| Acceleration 1/4 mile | 8.8 sec |
| Top Speed | Over 250 mph |
| Wheel Torque | 10,000 Nm |
| Mile Range | 620 miles |
| Seating | 4 |
| Drive | All-Wheel Drive |
In a video we learn there are massive carbon ceramic brakes, which are the same size as on the LaFerrari.
Tesla Roadster 2 Videos & Rides
We are able to see what it is like to go 0-60 in the new Tesla Roadster. The screen goes Plaid when you accelerate fast from a stop.
In this second video we get a better look at the Plaid Mode, which is apparently the new Tesla Insane mode for the Roadster 2.0.
Here's the moment @elonmusk gave us One More Thing, a new @Tesla Roadster! pic.twitter.com/pTr81K4mic

— Tim Stevens (@Tim_Stevens) November 17, 2017
Here's the Roadster 2 introduction, which came as a surprise at the end of the Tesla Semi event in mid November.
Tesla Roadster 2 Release Date
The Tesla Roadster 2 is a 2020 model year vehicle, which suggests a possible late 2019 arrival, but it could definitely come in 2020 proper for most buyers. Expect to see the 1,000 Founders Series arrive first and then other orders will fall in behind those.
One word of caution is that Tesla is not hitting the Model 3 production goals, which could mean even early orders may not get the new Tesla Roadster at the start of 2020.
Tesla Roadster 2 Pictures





Check out the photos above that offer the best view yet at what the new Tesla Roadster looks like. Expect to see a few more photos trickle out over the next few months.
You Need These 10 Must Have Car Features: Find Out Why
Smart Cruise Control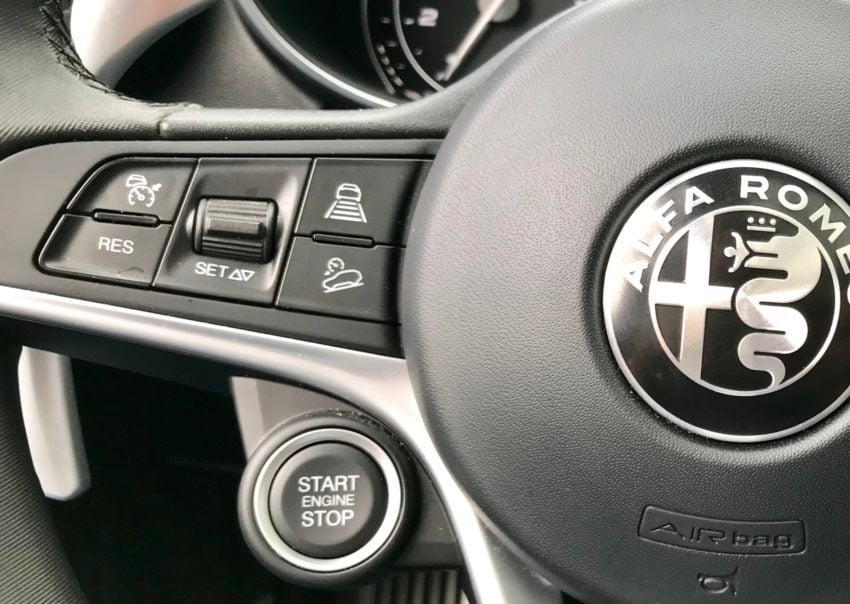 Do you hate constantly adjusting your cruise control, or giving up on cruise control because of traffic or due to a driver in front of you who keeps changing speed? You need a smart cruise control system.
Smart cruise control goes by many different names. You may see it listed as Radar Cruise, Adaptive Cruise or Intelligent Cruise control. Whatever it is called, it will allow you to set your cruise control and then stay with the flow of slower traffic.
Here's why we love it and why you need it. You get on the highway and set the cruise at 76 miles per hour. You also set the distance you want kept between you and the car in front of you. There are typically three or four settings so you can be close or keep a lot of space. Now you simply steer and your car will go 76 mile per hour when traffic allows it or there is no one in front of you. When someone is in front of you going 73 mph, the car automatically slows down to keep you the distance you choose from that car. This is indispensable in traffic and on long road trips.
Not all smart cruise control systems are the same. Some of work at all speeds, while others only work above a specific limit. Some systems can bring you to a complete stop in traffic and then restart without you needing to touch a pedal.
You can find adaptive cruise control on cars as cheap as $18,500 like the Toyota Corolla, and as an option on many cars below $30,000. Even on pricier cars you may need a higher trim level or special package to get this feature.

As an Amazon Associate I earn from qualifying purchases.