Nintendo Labo Price, Release Date, Pre-Orders & Kits
The new Nintendo Labo kits will turn your Nintendo Switch video game console into an interactive toy. That's why these new gaming add-ons are so exciting.
Nintendo Labo are Nintendo Switch accessories that inspire kids to make and create things. Set to launch this April, each kit comes with everything kids need to spark their imagination. One massive Nintendo Labo kit turns the Nintendo Switch into a working robot suit. Another kit lets kids make their own pianos with sound and motorbikes that have motion controls. Because each accessory is cardboard and comes with easy to follow instructions, kids can make them with or without adult supervision.
If you've ever worried that video game consoles don't inspire creativity in your child the same way model kits and Lego creations do, Nintendo Labo is for your family. Here's everything you need to know about them.
Read: Best Nintendo Switch Accessories
What is Nintendo Labo?
Nintendo LABO are accessory kits that encourage kids to create on their own. They fashion the robot suit, piano, fishing rod controller, house and other models out of the cardboard, string and rubber bands that come in one of two packs.
Cardboard creations are already popular, but it's the way the Nintendo Switch and its controllers make these accessories interactive that is exciting. The models use the Nintendo Switch Joy-Con controllers as sensors and the Nintendo Switch itself as a touchscreen and processor. Kids can pretend they're really fishing with the fishing rod Labo and the interactive game that comes with that kit, for example. The same goes for the piano, house and robot kits.
Read: Best Nintendo Switch Controllers & Joy-Con Grips
All told, Nintendo Labo seems inspired by the plastic toys that convinced millions to buy a Nintendo Wii. With plastic accessories, players turned the Wiimote into tennis rackets, steering wheels, fishing lines and other accessories designed to immerse them in gameplay. The main difference here is that kids get to build these extras themselves instead of being handed something pre-made. Also, these Nintendo Switch accessories don't need to take up space in your home or end-up in a landfill. Because they're cardboard, you can just throw them away.
Read: 9 Exciting Things the Nintendo Switch Can Do
Nintendo Labo Price & Release Date
That being said, once you see how much each Nintendo Labo kit costs, you may think twice about ever throwing a creation away. Nintendo has two Nintendo Labo Kits coming, each with their own theme, and neither of them are cheap.
The Toy-Con Variety Kit includes materials, a Game Card and a build guide for the Nintendo Switch accessories. Your child can build a car, a fishing rod, a motorbike, a piano and a house from the cardboard sheets, rubber bands and stickers that it includes. It will cost $69.99.
The Nintendo Labo Robot Kit lets kids make a motion controlled robot suit that responds to their arm and feet movements. This kit is almost like buying a complete virtual reality game. It will cost $79.99 and also includes a companion Game Card to insert into the Switch.
Finally, there's the Nintendo Labo Customization Set for $9.99. This isn't a creation kit like the other two. Kids use it to customize their Labo creations. It comes with two tape rolls, two sticker sheets and two stencil sheets.
The Nintendo Labo release date is April 20th. Both kits and the customization set will launch on that day. Because both kits need the Nintendo Switch to become interactive, count on buying the Nintendo Switch if you don't already have one. The console costs $299.99.
Read: Nintendo Switch Buying Guide: Bundles, Games & Accessories
Nintendo Labo Pre-Orders
Nintendo Labo pre-orders have started at some stores and remain missing at others.
Two companies have Nintendo Labo pre-orders today. GameStop shoppers can buy the Variety Kit and the Robot Kit today. The company isn't offering any pre-order discounts or savings yet. Amazon also has the [easyazon_link identifier="B01N4N8NAL" locale="US" tag="gbm-ea-20″]Robot Labo[/easyazon_link] and the [easyazon_link identifier="B01MY7GL3O" locale="US" tag="gbm-ea-20″]Toy-Con Labo[/easyazon_link], but it's unclear if buyers will get a discount on the kits with an Amazon Prime subscription. Pre-ordering new games there with a Prime membership gets shoppers 20% in savings usually.
Three stores, Target, Wal-Mart and Best Buy, sell Nintendo Switch consoles and accessories, but don't have Nintendo Labo pre-orders available yet. It's not clear when they will start selling Labo.
Nintendo Labo Studo Events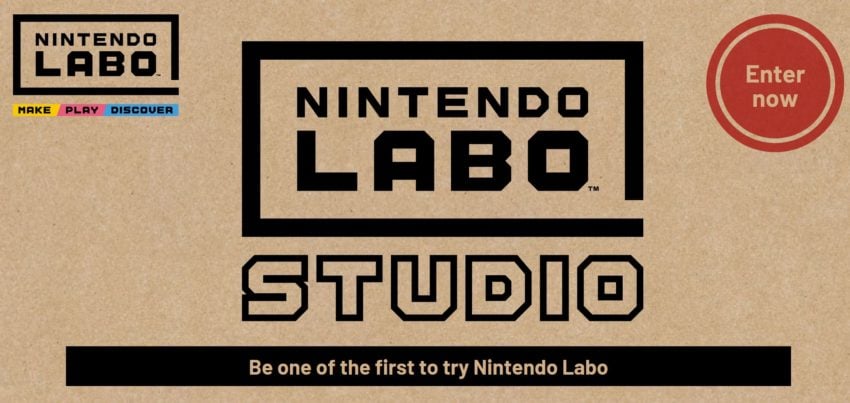 To give parents a complete idea of what Nintendo Labo offers, Nintendo is holding two Labo Studio events. The New York City preview runs from February 2nd to February 3rd, and the San Francisco Event starts on March 2nd and ends on March 4th. Parents can register for either event on the Nintendo Labo website with their Nintendo Account.
7 Best New Nintendo Switch Games Coming in 2018
Lost Sphear – January 23rd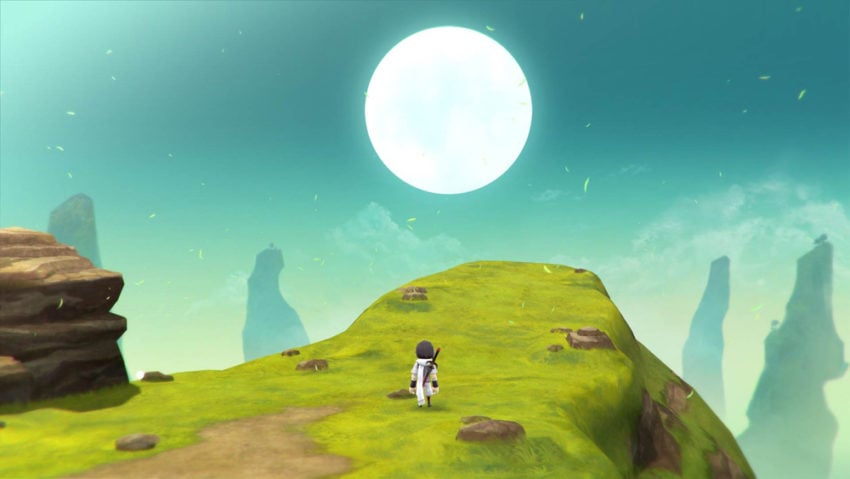 Nothing makes you appreciate a mobile video game console like a role-playing game that you can get lost in. Lost Sphear, the new game from RPG Factory, is among the first new games coming to Nintendo Switch in 201, and it delivers just that.
In this upcoming title, you are Kanata of Eru. When a mysterious fog begins to cover Eru and threaten all that you care about, you and two of your friends set out to stop whatever is causing the destruction. Lost Sphear is the spiritual successor to another game that RPG factory made, I Am Setsuna.
Lost Sphear launches January 23rd.


As an Amazon Associate I earn from qualifying purchases.