Nintendo Switch Online Release, Price & Features
If Splatoon 2, Mario Kart 8 Deluxe or Rocket League are in your Nintendo Switch library, it's time that you learned everything about the Nintendo Switch Online release. The new service launches in 2018 and you will need to subscribe to continue playing those games online.
Every video game console worth buying today has an online service and Nintendo Switch Online is the Switch's entry. The console launched in 2017 without Switch Online because it was still under construction and many multiplayer games hadn't arrived yet. Now that the Switch is well established, Nintendo plans to release this new gaming service. When it does, Nintendo will disable all free multiplayer gaming that relies on its servers.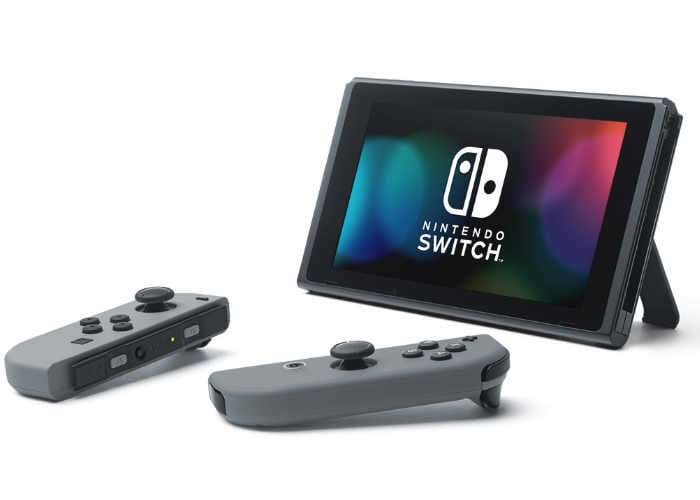 Read: Nintendo Switch Problems & Fixes
Prepare for the Nintendo Switch Online release with this breakdown so that the new service's launch doesn't come as a surprise.
The Nintendo Switch Online Release Window
The Nintendo Switch Online release date is set for sometime in September 2018. That's all Nintendo has revealed about timing so far and a year after its original release window. New features come to the Nintendo Switch as console updates so we can expect Switch Online to also arrive that way. The update containing the service will be free, but the service won't.
Nintendo Switch Online Features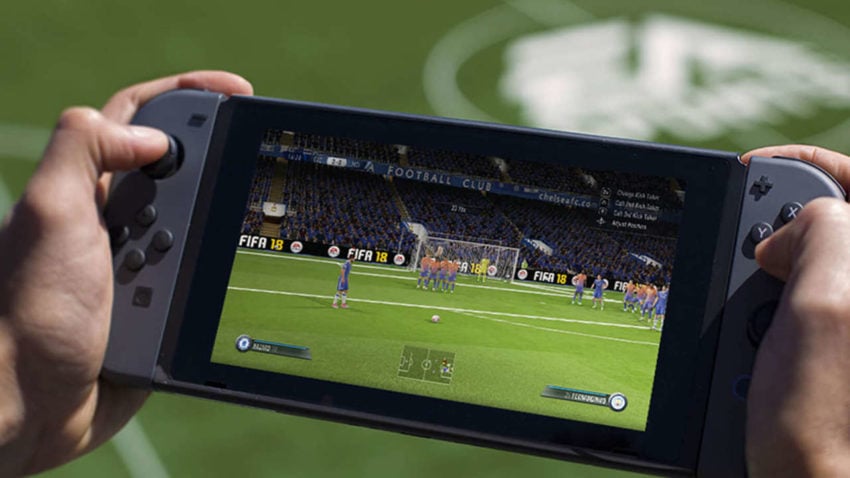 The Nintendo Switch Online release is very important because it will change how you use your console in major ways.
Multiplayer
Today, every gamer gets free online access on their Nintendo Switch. In fact, every console the company has offered an online service for had free multiplayer. That may have led you to believe the Switch has free multiplayer too, but it doesn't.
Read: 10 Nintendo Switch Tips & Tricks
Once the new online service is ready, Nintendo will turn off free access to multiplayer for everyone. So, if you enjoy playing Splatoon 2 with other people, you will need to sign up for Switch Online. This is true for any title that uses the internet to let you play with other people.
Read: 8 Splatoon 2 Tips for Winning Turf War & More
That being said, Nintendo Switch is an unorthodox console with more than one way to play with someone else. You can continue enjoying multiplayer for free if you usually play with other people by linking your consoles together. Nintendo calls this local multiplayer, and not all games support it.
When multiplayer moves to Nintendo Switch Online, so will access to the iPhone and Android app that you use to voice chat and send other players invites today.
Read: How to Voice Chat in Splatoon 2
Free Games
To boost its value, Nintendo Switch Online will offer free game downloads to subscribers. These updated retro games will work on your Switch without any extra hardware. So far, we only know of three games coming to the Nintendo Switch Online Classic Game Selection: Super Mario Bros 3, Balloon Fight and Dr. Mario.

Membership Discounts
Finally, Nintendo Switch Online subscribers will get exclusive discounts on games. This will make building out a big library of Switch games more affordable than without the subscription.
We're still waiting for more details on this perk. Other platforms have a slate of exclusive deals for their subscribers that changes every week. Then, on holidays, users get even bigger discounts. Nintendo hasn't said how often it will refresh these games deals or if gamers need it to get the most savings from seasonal sales in the Nintendo eShop.
Nintendo Switch Online Price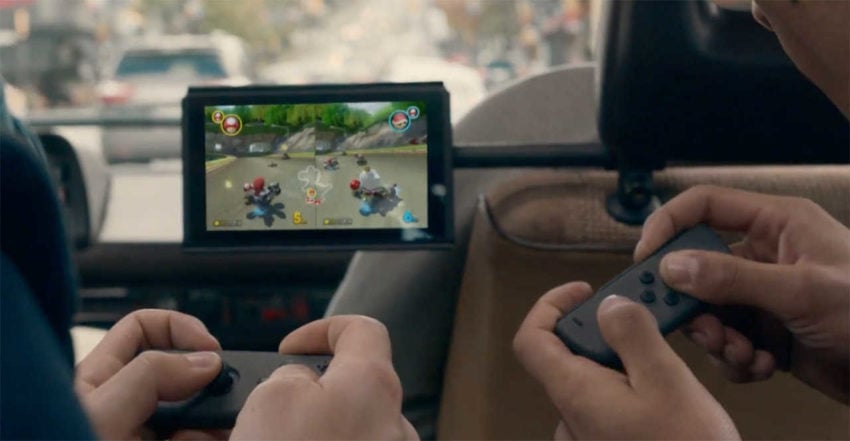 Everything we know about this new service seems very derivative of what Sony and Microsoft are doing with their consoles except the Nintendo Switch Online price. A subscription will cost your far less than Xbox Live Gold or PlayStation Plus.
Switch Online will launch with three different purchase options. A $3.99 monthly subscription lets users try the service to see if they want to keep it. Three months of the service will cost $7.99, which is still lower than the monthly price of Microsoft and Sony's services.
Prepare for big savings if you buy a year of Nintendo Switch Online. A 12-month subscription will cost $19.99 when the service launches later this year. For comparison, PlayStation Plus and Xbox Live Gold cost $59.99 a year.
When We'll Hear More About Nintendo Switch Online
Expect Nintendo to discuss Switch Online and any other new multiplayer features it is working on by the time the Electronic Entertainment Expo trade show starts. Nintendo has held an online video stream announcing new games and consoles during E3 for years now. E3 2018 starts on June 12th.
The Best Nintendo Switch Cases & Covers
Hori Tough Pouch for Nintendo Switch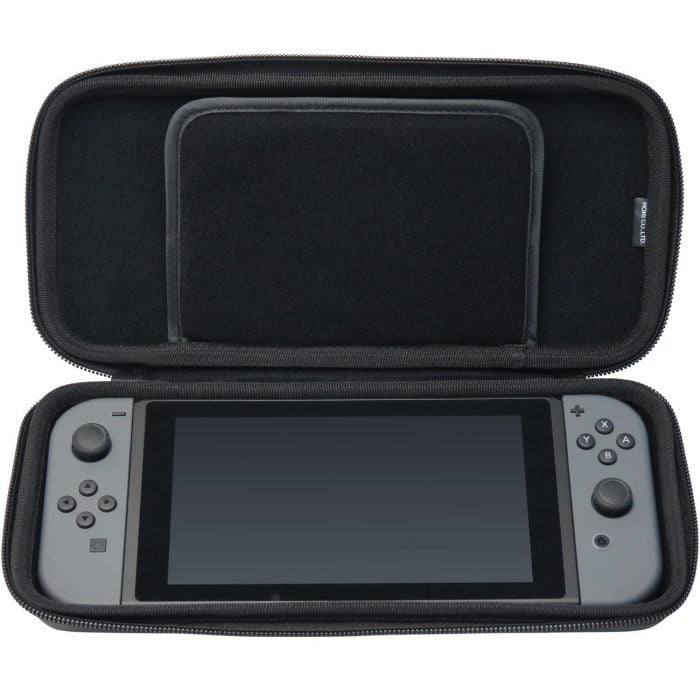 The Hori Tough Pouch for Nintendo Switch protects your device between gaming sessions without much effort. A flap inside shields the console's touchscreen. Its shell is reinforced to handle impacts from other things in your bag,
Also, unlike some other cases, the Hori Tough Pouch strikes a gentle balance between protection and convenience. Because you only put your Switch into it when you're done playing, it doesn't change how you grip the console or its Joy-Con controllers.
Amazon has the Hori Tough Pouch for Nintendo Switch available for $17.99. Because it's an officially licensed accessory, the front is embossed with the Nintendo Switch logo.