PS4 Black Friday 2015 Deals: What to Expect
"Should I wait for Black Friday to buy a PS4?", is a question we are hearing a lot this month. As consumers gear up for huge releases like Call of Duty: Black Ops 3 and Fallout 4 — which are best played on a newer console — shoppers want to know if they should buy now or wait for the PS4 Black Friday 2015 deals to arrive.
We'll help you decide if it is worth waiting for the PS4 Black Friday deals to buy a console, or if you should jump on the early holiday deals that retailers are offering alongside the recent PS4 price drop.
Black Friday video game deals are one area where you can count on major discounts on consoles, games and accessories. We saw big deals last year when the PS4 turned one year old, and now that the console is two years old and has an official price drop — expect the Black Friday 2015 deals to be even bigger.
We've already spotted one Xbox One Black Friday 2015 deal that delivers major savings, and we expect that retailers will use the PS4 Black Friday 2015 deals to lure shoppers in or get them to buy online.
[contextly_sidebar id="14awASKCk9UtW4l3Twx76Wlov3KleS1c"]Sony is out in front of Microsoft in many ways so there isn't a huge incentive for Sony to chop prices, but retailers who want to make Black Friday 2015 a major event have plenty of incentive to offer PS4 Black Friday 2015 bundles and deals.
Here's what to expect from the PS4 Black Friday 2015 deals. We'll cover the console, the games and the PS4 accessories. We've covered Black Friday for almost a decade and closely follow the sales and deals on video games and consoles.
PS4 Black Friday 2015 Deals
The best PS4 Black Friday 2015 deals will combine the recent price drop, bundled games and possibly gift cards to the store or a PlayStation Plus membership.
In 2014 we saw $109 in savings that mainly came from GTA V and The Last of Us Remastered. That meant users still paid $399 for the console at most stores.
For the PS4 Black Friday 2015 deals the console will already start at $349 with a bundled game as the base option at most retailers. Since the price drop we've already spotted one deal that chopped the price to $310. If you can find a similar deal for a new PS4 with a game, don't bother waiting for the Black Friday 2015 ads to arrive.
This year you can expect to see most of the PS4 Black Friday 2015 deals starting at $299 with at least one included game in the bundle, and possibly with a second game as well. That's for the 500GB PS4. The 1TB PS4 offers double the storage and will likely stay $50 higher even with Black Friday in full swing.
Bottom Line: Expect to pay $299 for a new PS4 with one or two games.
PS4 Black Friday 2015 Games Deals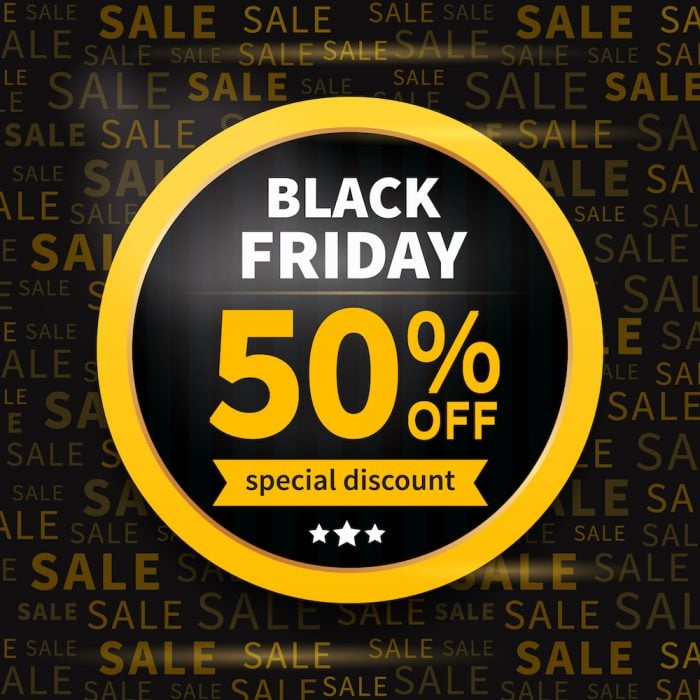 Wether you are using Black Friday 2015 to build your new PS4 gaming library or stock up for the console you already own, expect major deals.
As we explained in our Walmart Black Friday 2015 deals prediction roundup, most games that came out in 2015 will see big cuts from $60 down to $30, $40 and $45.
In earlier years we've spotted the new Call of Duty game and other games that are just a few weeks old going for $10 to $15 off list price. It would not be a shock to see Call of Duty: Black Ops 3 for $45 to $50 and Fallout 4 for the same price. Madden 16 and FIFA 16 will likely be $40 or less and many other titles will fall into the $20 to $30 range.
Bottom Line: Expect to save $10 to $30 on new PS4 games that arrived in 2015 and more on older games.
PS4 Accessory Black Friday 2015 Deals
You can always count on some PS4 accessory deals for Black Friday, and 2015 is no different. Expect to see $10 to $15 off a PS4 controller and big deals on gaming headsets. We often see Amazon run fast, limited time deals on gaming accessories.
We may also see PS Plus Black Friday deals that take $20 off the price of an annual membership to the service that allows you to play online games and to get free games.
Look for the PS4 Accessories Black Friday 2015 deals online, since waiting in line for $10 to $20 in savings is not worth it, when there are bigger discounts about.
Bottom Line: Save $10 to $20 on PS4 controllers, PS Plus and look for big savings on gaming headphones.
21 Best PS4 Games to Buy
Rocket League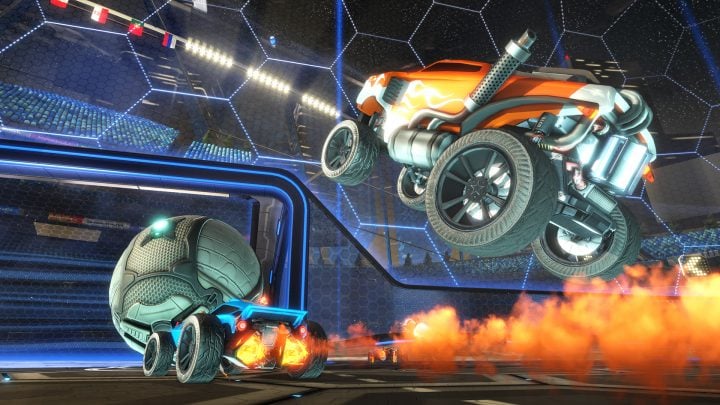 What happens when you play soccer with turbo-charged cars in a battlebots-like arena? You get Rocket League.
Rocket League is a fun and fast paced game that demands a spot on this list of the best PS4 games after consuming hours of our time in the last month after it appeared as a free PS4 game for PS Plus members. You can play locally, online and with friends plus you can customize your car.
Rocket League is $19.99 on the PlayStation Store and is also available for PC on Steam. Rocket Leage is coming to the Xbox One in 2016.