It's nearly impossible to find a PS4 this holiday season. Luckily, we have a PS4 console all wrapped up and ready to ship to one of our readers. Read on if you're interested in getting your very own PS4 in time for Christmas.
This year's been a banner year for new technology and we've put together a list of our top 20 favorite gadgets and services. All you need to do to enter to win the PS4 head over to our Best Tech of 2013 roundup, take a look at our selection and leave a comment on the last page of the side-show (below). Tell us which of the 20 products is your favorite OR tell us if there's a different product that we should have included. We will pick one of the comments by using Random.org in the wee hours of December 23 (Monday) and contact you through the email address in the form you fill out to enter a comment. Please DO NOT write your email address into the comment itself as that would make it visible to others. We will do our best to get in touch with the winner by email. We will ship the PS4 overnight via FedEx to arrive on Christmas Eve so long as we receive a prompt response from the winner.
Read: PS4 Review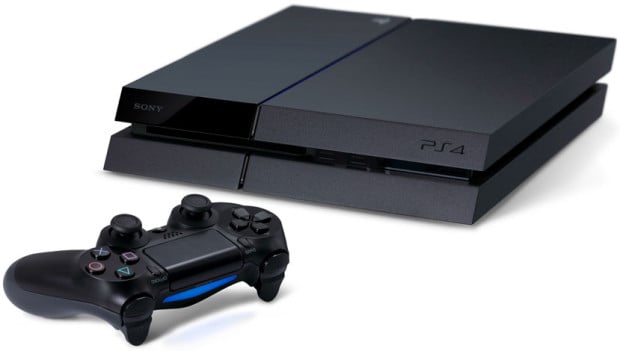 Those entering the giveaway must be over 18 years old and eligible to participate in such giveaways per local and state laws. This giveaway is sponsored by Notebooks.com Inc., publisher of GottaBeMobile.com. Only legal United States residents may enter. The prize will only be shipped to a confirmed U.S. postal 
address serviced by FedEx. Should the winner not respond within 24 hours of notification by email, a new winner will be chosen. Notebooks.com Inc reserves the right to cancel or modify this giveaway at any time. Only comments entered on the last page of the slide-show will be considered valid.
Update: Congratulations to Valerie. Her entry was the 30th of 268 comments.  
Best Tech of 2013
Moto X
The Moto X arrived in the shadows of bigger name phones with useful features and a mass customization option that allows users to pick the color of the phone without adding a case.
Motorola shakes up notifications with a new Active Display which will turn on the display when it senses motion to show you your missed notifications, and can light it up when a new one comes in. This is vastly better than a blinking LED notification that doesn't tell you anything about the notification.
 Read: Moto X Review
Add in a great design, wonderful looking screen and the ability to say Ok Google Now at anytime to wake up the phone and start a Google Now search and it's no wonder the Moto X made our best of the year list.

As an Amazon Associate I earn from qualifying purchases.