PS4 Price Drop Leak: 5 Things Buyers Need to Know
Is the 2015 PS4 price drop finally here? A leak from a major U.S. retailer shows a $50 PS4 Price drop that could arrive very soon.
Sony launched the PS4 for $399 almost two years ago, taking on a $499 Xbox One with Kinect. In the last two years Microsoft cut the price of the Xbox One to $399 and then to $349 while Sony held out and did not offer a lower price for the PS4 in the U.S.
But that may be about to change with a new leak from Target showing a $50 PS4 price drop that may arrive soon.
Here's a fast look at what you need to know about the PS4 Price drop before you buy.
$50 PS4 Price Drop Teased
Originally spotted by Wario64, a deal hunter who posts prolifically to Twitter, Target shared a PS4 console bundle with the text, "$50 price drop on the PS4." The text also proclaims, "the best plat to play. now $349.99."
While there are often PS4 deals and sales, the wording on this and the new bundle shown definitely points to an overall PS4 price drop, not a special sale at Target.
Users who tried to buy the console found the PS4 price drop was not in effect once they clicked through and Target soon pulled the add.
Not the First PS4 Price Drop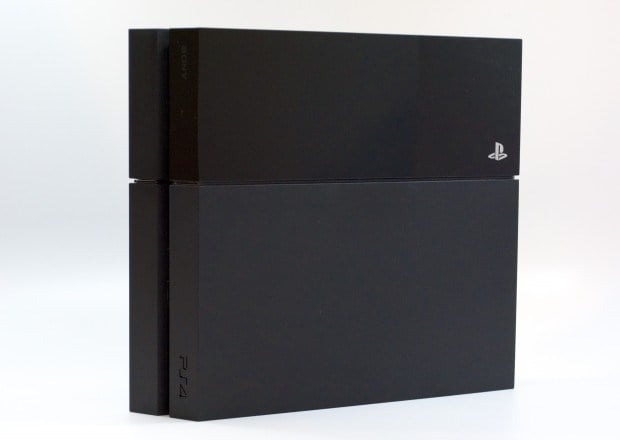 Sony announced a major PS4 price drop in August, but only for Japan. Just ahead of the Tokyo Game Show Sony announced a PS4 price drop of roughly $41 USD on the console in Japan.
The company did not confirm any savings for the U.S. at this time. The Japan PS4 price drop did not go into effect until October 1st, and at the time Sony did not confirm any U.S. price cut.
When Will the PS4 Price Drop Arrive?
The two possibilities for when the PS4 price drop will appear are both close, so if you are waiting for the PS4 price drop to buy, you may not need to wait much longer.
The Nathan Drake Collection release date is Friday, so there is a chance that we will see the PS4 price drop announced by Sony on Friday or just before Friday.
If Sony skips out on Friday, the next likely chance is next week, which could be tipped by ads from retailers that typically appear in the middle of the week. Perhaps Target meant to show this ad next Tuesday.
PS4 Price Drop Available On Destiny Bundle Now
If you want a console now, you can get in on a limited time PS4 Price Drop. The special edition Destiny PS4 bundle is $349 at Best Buy and it was on sale for $349 at Amazon.
This is a limited time deal, but with a 1TB PS4 model coming with Call of Duty: Black Ops 3 release date next month it certainly looks like it is time for a cheaper PS4.
Price Match Protection
If you bought a PS4 recently you may be able to get a refund of the difference between what you paid and the PS4 price drop.
Amazon will often offer a price match adjustment within seven days.
Best Buy price adjusts for 15 days after purchase with receipt.
Costco offers a 30-day price adjustment.
Target offers a seven day price drop protection option.
Walmart offers 7 days of price drop protection as well.
Discover, MasterCard and American Express often include price protection on larger purchases for 60 to 90 days after you purchase.
You need to follow the rules of that retailer, which likely requires the original receipt and in most cases only covers in store prices.
21 Best PS4 Games to Buy
Rocket League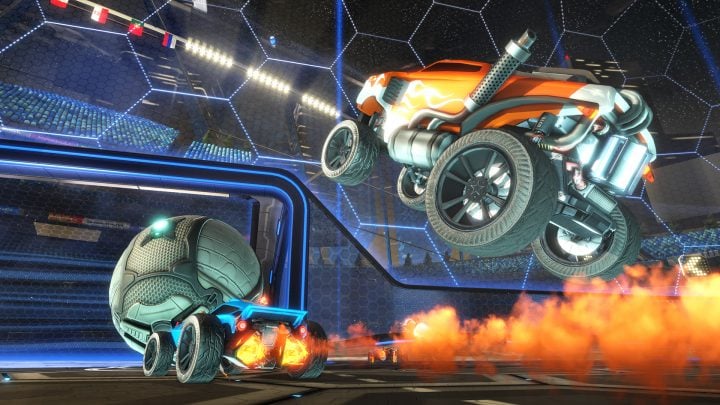 What happens when you play soccer with turbo-charged cars in a battlebots-like arena? You get Rocket League.
Rocket League is a fun and fast paced game that demands a spot on this list of the best PS4 games after consuming hours of our time in the last month after it appeared as a free PS4 game for PS Plus members. You can play locally, online and with friends plus you can customize your car.
Rocket League is $19.99 on the PlayStation Store and is also available for PC on Steam. Rocket Leage is coming to the Xbox One in 2016.

This article may contain affiliate links. Click here for more details.