7 Samsung Galaxy Tab S6 Release Date Tips
The Samsung Galaxy Tab S6 release date is getting close and those of you who are interested in buying the company's new flagship tablet should start preparing for its arrival.
After several weeks of rumors, the Galaxy Tab S6 is official. The device, a replacement for 2018's Galaxy Tab S4 and an alternative to Samsung's budget Galaxy Tab S5e, will hit the United States and other regions in the next few weeks.
Samsung's Galaxy Tab S6 is a high-end slate and a direct competitor for Apple's iPad line. The device sports Qualcomm's Snapdragon 855 SoC, 6GB-8GB of RAM, the company's S Pen stylus, a high-resolution 10.5-inch display, Android Pie with One UI, and a dual rear camera.
Samsung's Wi-Fi-enabled Galaxy Tab S6 models start at $649.99 and jump up to $729.99. The LTE versions of the Galaxy Tab S6 aren't on sale just yet, but that will change later this year.
If you're thinking about making the Galaxy Tab S6 your next tablet there are some things you should do before you open up your wallet and buy one.
This guide will take you through some tips that will help you buy the right version of the Galaxy Tab S6 for your needs and your budget. It will also help to ensure the Galaxy Tab S6 is the right tablet for you.
Track Your Order
This almost goes without saying, but if you decide to pre-order a Galaxy Tab S6, make sure you keep a close eye on your order as we push toward the device's release date.
Once your device ships, you'll want to track it to your doorstep. You should get a tracking number a couple of days ahead of its arrival.
This is important because pre-orders sometimes arrive a day or two early and that could be problematic if you won't be at home to receive the delivery. You probably don't want a $600+ gadget sitting on your doorstep in the middle of the day.
If you aren't going to be home on your tablet's delivery date, make sure you have a plan. Most carriers allow you to sign for packages ahead of time.
We recommend logging into the account you ordered from once a day, or more if you're paranoid, and check on your order to ensure that it's moving in the right direction. If you notice something out of the ordinary, you'll want to get in touch with customer service immediately.
We also recommend installing the UPS app or FedEx app because you'll typically get an alert as it is ready to ship.
This might seem a bit tedious, but this is an expensive gadget and you'll want to do everything you can to ensure a smooth delivery.
You Don't Need to Pre-Order
Putting in a Galaxy Tab S6 pre-order is certainly an option, and a great one if you've already made up your mind, but here's something to keep in mind.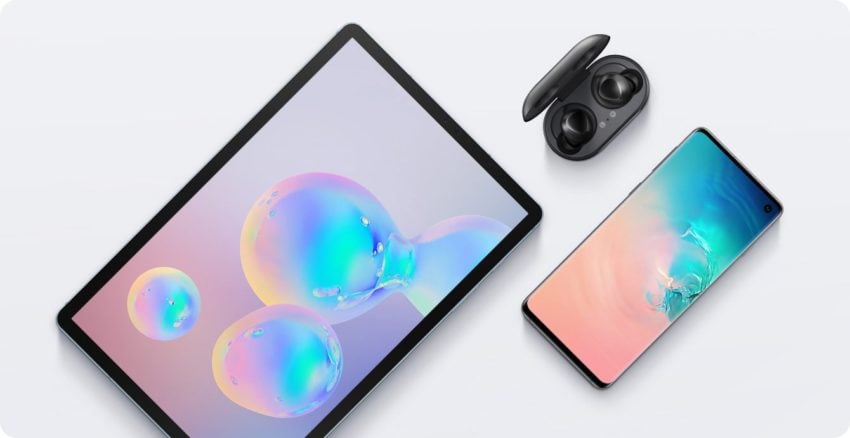 Unlike the Apple devices, Samsung Galaxy devices typically don't sell out ahead of their official release date. It's extremely rare to see delays.
There might be solid demand for the the Galaxy Tab S6, but we don't expect to see any stock issues in the buildup to the device's release date. And that means there will be no reason to rush an order.
A lot of you will want to take your time and go hands-on with the Galaxy Tab S6 before buying one.
Check Out Other Android Tablets
In addition to going hands-on with the Galaxy Tab S6, you might want to go hands-on with some of its Android-powered competitors before you make a commitment.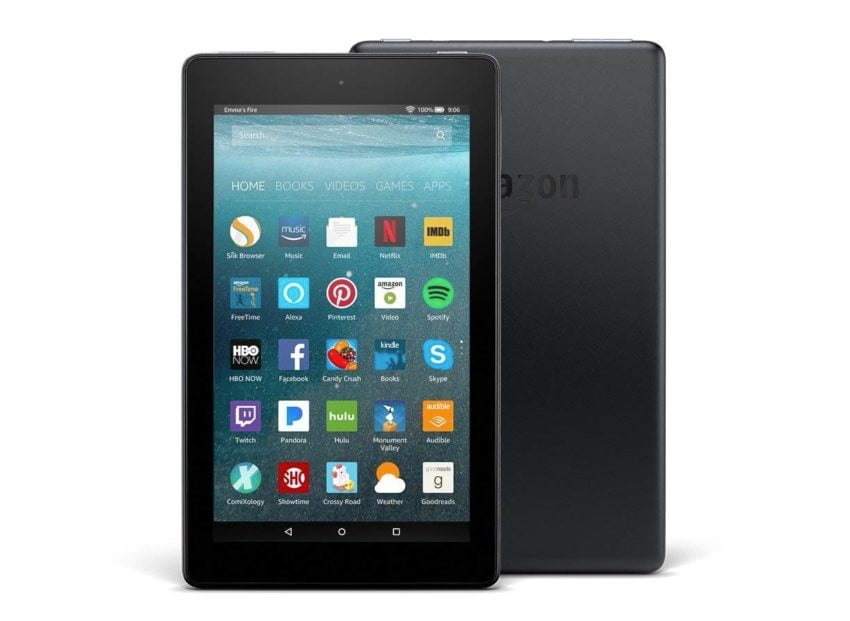 If you want to go with a Samsung tablet, make sure you try out the Galaxy Tab S4 from last year. It's a solid device, it's more affordable, and the company recently upgraded it with Android Pie and the One UI. It should also get Samsung's version of Android Q down the road.
If you're on a budget, you'll want to take a long hard look at the Galaxy Tab S5e. It's much cheaper than the Galaxy Tab S6 and it packs a pretty good punch.
We also recommend taking a look at the Amazon Fire HD 10, Amazon Fire HD 8, and the Huawei MediaPad M5 8.4.
Try the iPad & Microsoft Surface
If you aren't committed to Android, you should also rule out Apple's iPad line and Microsoft's Surface before going with the Samsung Galaxy Tab S6.
Apple's iPad Pro, iPad Air, and iPad mini, are solid Galaxy Tab alternatives and they've all dropped in price since their respective launches.
Better yet, they'll get upgraded to Apple's iPadOS 13 update in the fall. iPadOS 13 comes with some big time changes including Dark Mode, video editing upgrades, and more.
You should also investigate the best tablet alternatives running Microsoft's Windows 10 which include the Surface Pro 6 and the Surface Go.
Find a Home For Your Current Tablet
If you currently own a tablet, it's a great time to start thinking about what to do with it once you buy a new device.
Some of you might want to sell the device to help pay for the Galaxy Tab S6. If that's the route you want to take, start poking around resale websites.
Trade-in values for tablets at resellers like Gazelle and NextWorth will fluctuate so make sure you check them often. If you find a price you like, you should think about locking it down. You can also trade your tablet in to Samsung.
The amount you get for your current tablet will depend on its age (newer devices garner more cash) and its condition (devices in excellent condition get the most cash back).
If you own an older tablet or one that's taken a beating, you should consider donating it to a charity or finding a friend, family member, or co-worker in need.
Get Familiar with Android Pie and One UI
The Galaxy Tab S6 runs Android Pie and Samsung's One UI out of the box. If you're unfamiliar with the software, it's a good idea to educate yourself ahead of time that way you aren't caught off guard by the changes.
If you're unfamiliar with Android Pie, dig into all of the changes right now. Our guide to the Galaxy Tab's Android Pie update will help you along.
This is another reason why a lot of you will want to go hands-on the Galaxy Tab S6 before ordering. While some of you might feel comfortable with Android and the One UI, others might be better off with a skin from another Android OEM or Apple's iPadOS software.
Research Accessories
Use this time to research Galaxy Tab S6 accessories.
We recommend reading reviews to get a feel for pricing, the pros and cons of popular accessory makers, the styles you like, and the level of protection cases offer.
Samsung's announced a new Book Cover Keyboard that comes with a DeX function key that allows you to easily launch and close Samsung's PC-like DeX experience with a simple press of a button.
The accessory will typically cost $180, but if you order the Galaxy Tab S6 before September 22nd, the company will sell it to you for $90.
If you plan on buying a microSD card to expand the device's storage, now is a great time to decide how much storage you think you'll need.
The Galaxy Tab S6 comes in 128GB/256GB storage configurations and can utilize microSD card's up to 1TB.
The Samsung EVO Select is one of our favorites and it provides great value. If you want to do a little more research, check out our list of the best microSD cards for Android devices. 
7 Reasons to Buy the Galaxy Tab S6 & 6 Reasons Not To
Buy If You Want Solid Software Support
If you plan on keeping your next tablet for awhile, it might be a good idea to buy the Samsung Galaxy Tab S6.
While you might be tempted to go with the Galaxy Tab S4 or a cheaper model in the Galaxy Tab S series, note that these devices will see their software support end a lot quicker.
Samsung typically keeps its flagships upgraded with major software updates for two years. The company tends to extend bug fixes and security patches for a bit longer than that, but software support will eventually stop and you'll be on your own.
The company also tends to keep some software features exclusive to newer devices due to the hardware limitations on the older models.
The Samsung Galaxy Tab S6 comes with the company's best version of Android 10 and One UI. We expect it to get a robust version of Samsung's Android 11 update as well.
If you want the absolute best software experience from a Samsung Galaxy tablet in early 2020 and the foreseeable future, you might want to pickup the Galaxy Tab S6.

As an Amazon Associate I earn from qualifying purchases.