Surface Book 2 Release Date, Features & Details
The Surface Book 2 release is almost here. After years of speculation from fans, Microsoft has finally revealed a successor to its laptop that can replace a tablet. You can buy the Surface Book 2 soon.
Microsoft hasn't thrown out much of what made its first laptop so special. The Surface Book 2 is a professional grade laptop with Intel processors inside. One half of it is a keyboard deck with extra batteries and all the ports you need to connect accessories to it. The touchscreen, which has the RAM, Intel Core processor and headphone jack inside, connects to the keyboard through a ribbed hinge. This allows the laptop to turn into a tablet, which Microsoft's Surface Laptop can't do.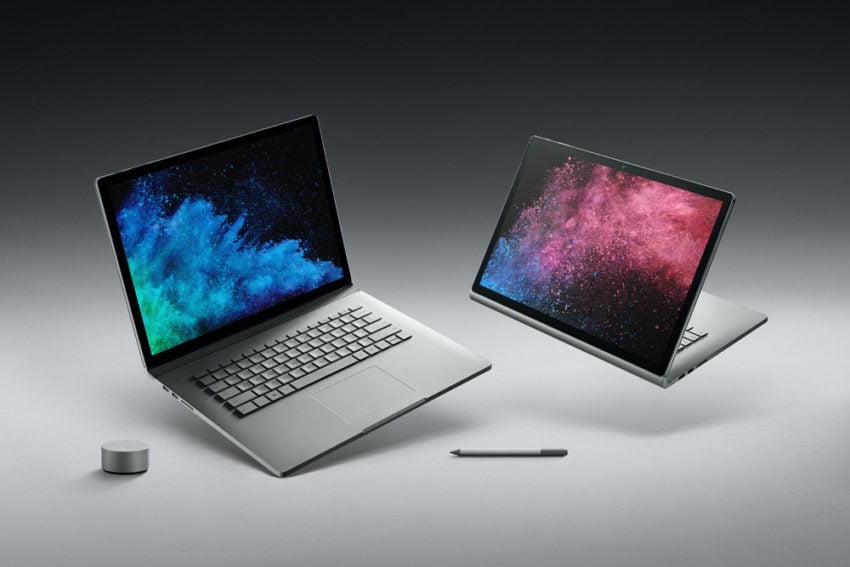 Its design is familiar, but Surface Book 2 has some new tricks. You can choose whether you want a 13.5-inch display or a 15-inch display now. Buying a 15-inch model gets you a quad-core processor and Xbox Wireless Controller support. For the first time in years, Microsoft has swapped a port on a Surface, replacing the Mini DisplayPort connector that was in the previous model with a USB Type-C port for file transfers and connecting to extra displays.
Here's everything you need to know about the Surface Book 2 release.
Read: Surface Laptop vs 2017 Surface Pro: Which to Buy
Surface Book 2 Release Date
The Surface Book 2 release date is November 16th. Shoppers in the United States and ten other countries will get their devices on this day. Unfortunately, Microsoft hasn't confirmed what any of those other ten countries are.
Surface Book 2 Pre-Orders
Surface Book 2 pre-orders begin a week earlier on November 9th, 2017. As long as you pre-order early from the Microsoft Store, expect to get your Surface Book 2 on launch day.
We're still waiting for Amazon and Best Buy to share their Surface Book 2 pre-order plans. Usually, both retailers carry new Surface devices at launch.
Surface Book 2 Features
The Surface Book 2 line-up consists of two models. The size of their display and their internals separate them, but they both have Magnesium shells and offer 17-hours of video watching.
For frequent travelers, the 13.5-Inch Surface Book 2 is the best model to buy. It weighs 3.38 pounds and has a 13.5-inch 3000 x 2000 touchscreen display.
The 15-Inch Surface Book 2 has a 15-inch 3240 x 2160 resolution display. This display is less sharp than the display in the smaller model, but you will have a hard time spotting the difference between the two. It weighs 4.2 pounds, so you will notice it in your bag.
Each device's display detaches from the keyboard deck so that you can flip them around to use in a presentation or walk around with just the display to use as a tablet. Surface Book 2 devices support the extra pressure sensitivity of the new Surface Pen and you can place a Surface Dial on each of their displays to switch pen tip sizes or brush color in your drawings.
They both share the same port line-up. You get a Surface Connect port, a 2 USB 3.0 ports, a memory card reader, a headset jack and 1 USB Type-C port. This USB Type-C port replaces the MiniDisplay Port from the previous Surface Book and the 2017 Surface Pro. Signing into every Surface Book 2 is easy thanks to their front-facing 5-megapixel Windows Hello camera. A rear-facing 8-megapixel camera lets you capture photos of the world around you.
Sensors are the same for both devices too. An ambient light sensor changes screen brightness and a proximity sensor lets the device know that you've closed it. Every Surface Book 2 has an accelerometer, gyroscope and magnetometer.
Despite being very similar, the 15-Inch Surface Book 2 is what gamers should buy. It has a quad-core 8th Generation Intel Core i7 processor and Intel UHD 620 graphics, making it better for light gaming than the basic 13.5-Inch Surface Book 2. If that's not enough for you, you can swap out the 15-Inch Surface Book 2's integrated graphics for an NVIDIA GeForce GTX 1060 graphics card with 6GB of dedicated RAM. You only get built-in Xbox Wireless Controller support with the 15-Inch Surface Book 2.
The 13.5-Inch Surface Book 2 only has two graphics options: regular Intel HD 620 Graphics and an NVIDIA GeForce GTX 1050 graphics card with 2GB of RAM. It uses a 7th Generation dual-core Intel Core i5 processor. You can connect a controller to it using Bluetooth technology, but you won't get stereo sound when you connect headphones to the controller. That's why Xbox Wireless Controller support is important.
Surface Book 2 Price
Microsoft may have updated Surface Book's internals for Surface Book 2, but it definitely hasn't retreated from the line's high price tag. According to Thurrott, the 13.5-Inch Surface Book 2 will cost $1499 and the 15-Inch Surface Book 2 will start at $2499. The more storage and RAM you want, the higher each model's price tag climbs. Because pre-orders haven't started yet, the Microsoft Store doesn't list each model's price or RAM, so we don't have a clear picture of how much each storage and graphics option will cost.
If you want to use the Surface Book 2 to draw or take notes, plan on spending even more money. No Surface Book 2 model comes with a Surface Pen. The most pressure sensitive Surface Pens cost $99.99. Plan on spending another $99 to get the Surface Dial if you really want to take advantage of the device's drawing capabilities.
Microsoft does include a month-long free trial of Microsoft Office with the Surface Book 2. After that, you will need to buy a subscription to Office 365 to continue editing documents, presentations and spreadsheets. Office 365 costs as little as $6.99 a month.
Expect to hear more about the Surface Book 2 release as we get closer to Surface Book 2 pre-orders on November 9th.
9 Best Surface Book Alternatives in 2018
Dell XPS 13 2-in-1 - $999.99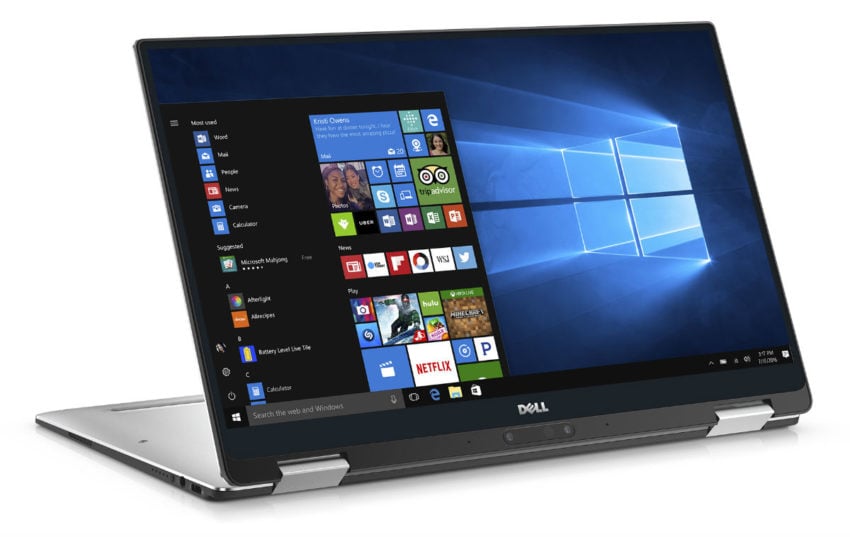 Dell's XPS 13 2-in-1 has the stunning looks of the regular XPS 13 laptop and the features that Windows 2-in-1s buyers need.


Read: Dell XPS 13 2-in-1: Dell Redesigns the Ultimate Laptop


Inside the notebook are all the essential components that a high-end laptop must have. It comes with an Intel Core i5 processor and 4GB of RAM, giving it lots of power and long battery life. You can store photos, music, documents and video on the 128GB solid-state drive. Each model has a fingerprint reader for logging in with just your face. The laptop's steel hinges let you lay the display flat on the laptop's back for tablet use.

The Dell XPS 13 2-in-1 has plenty of upgrade options. Dell sells models with an Intel Core i7 processor, 8GB of RAM and 256GB of solid-state storage. There's a 13.3-inch 4K Infinity Edge display option that has very, very thin bezels. Pictures almost look as if they are floating.

In addition to touch technology, the XPS 13 2-in-1 lets users take notes and draw on its screen using Dell's $49.99 Active Pen. This pen can sense 2,048 different levels of pressure compared to the 1,024 levels of pressure the Surface Book can sense.

Dell's engineers created a Surface Book alternative that's not burdened by the shortcomings of the laptop it competes against. This machine lasts for 15 hours of productivity and 10 hours of Netflix streaming in laptop or tablet mode. Compare that to the Surface Book which lasts for 12 hours of video when attached to its keyboard, but only 3 hours away from the base.

Also, the Dell XPS 13 2-in-1 has more convenient ways to connect to accessories. You can use the SD card slot, USB Type-C port, lock slot and a Thunderbolt 3 port to pair it with monitors, keyboards, phones and hard drives. For comparison, the Surface Book has an SD card slot, a Mini DisplayPort and 3 USB 3.0 ports. Pictures and video take longer to transfer from your camera or hard drive with the Surface.

The only major strike against the XPS 13 is its graphics card. The XPS 13 doesn't have a discrete graphics processor option. Surface Book buyers can add a GPU for better modeling and gaming performance.