Surface Plus Subscription: 5 Things Buyers Need to Know
Finally, Microsoft has a plan to make Surface Pro, Surface Book and Surface Laptop affordable. That plan, called Surface Plus, makes buying any Surface device easier for those that can't part with thousands of dollars in one afternoon.
Surface Plus is the answer to the rising device costs of buying a Surface that some shoppers have wanted from Microsoft for years. Well-qualified buyers can get a 2017 Surface Pro today for as little as $34 a month.
Compare that to the cost of buying Surface devices in full. Microsoft's 2017 Surface Pro starts at $799, and that price doesn't include the $99 Surface Pen or a $129 Surface Type Cover. Surface Laptop starts at $999 for a model that has very little RAM. The least expensive Surface Book costs $1,349, and the Surface Studio is $2,999.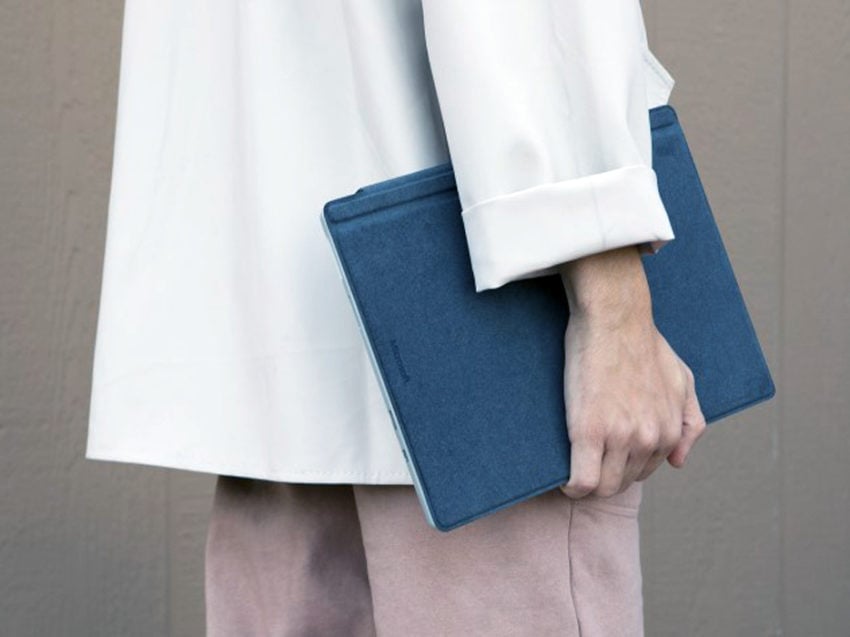 Read: Surface Laptop vs 2017 Surface Pro: Which to Buy
If you were waiting for the Surface device to come down in price, you're out of luck. Instead, you should look into Surface Plus financing to keep the hit to your wallet for any Surface reasonable.
You Could Pay as Little as $34 a Month for a Surface
Again, Surface Plus doesn't lower the price of any device. Instead, it breaks the payments up into chunks that are easier to budget for. You get the device you want today, without the financial shock.
A new Surface Pro would cost a well-qualified buyer $34 a month for two years. The Surface Laptop, which is more expensive than A Surface Pro anyway, would cost the same buyer $42 a month for two years. Surface Book would cost $64 a month for two years.
Read: Best Surface Pro 4 Deals
A Surface Plus Subscription Can Save You Money
Even without lower prices, you can save money with Surface Plus financing. You choose the device you want, and Klarna, Microsoft's financing partner, loans you the money to buy that device immediately. They pay Microsoft and you pay them back in monthly increments. Generally, this is the same way that financing a car or a house works.
What's different about Surface Plus is the interest you pay. You could buy a Surface Pro with your credit card, but your bank would charge you interest every month that there's a balance left. It's how they make money. Klarna doesn't charge well-qualified Surface Plus buyers interest for two years. After two years, a 19.99% interest rate kicks in.
Finance Accessories with Surface Plus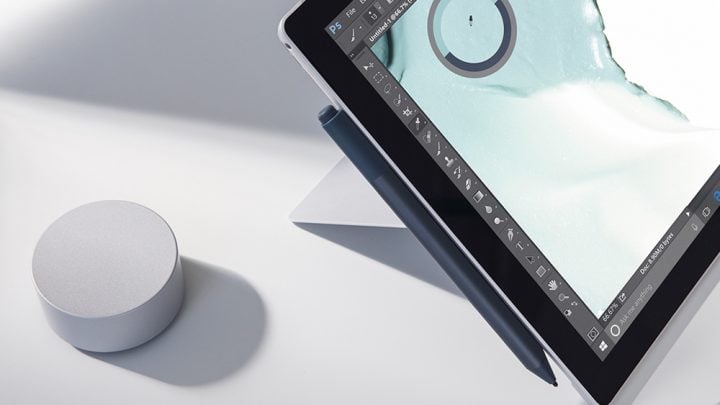 With Surface Plus, you can finance more than just your Surface device. That's great because you need to spend money on more than just a device to get the best Surface experience. These accessories, like the Surface Dock, Surface Pen and Surface Type Cover, can add up.
If you finance your device through Surface Plus, you can add a Surface Pen, Surface Dock, Surface Dial, Surface Keyboard and any other accessory you need to your plan through a bundle. As with the device itself, Klarna won't charge interest for these accessories with qualifying credit.
Read: 6 Best 2017 Surface Pro Accessories
Surface Plus is an Upgrade Program Too
The scariest part of buying expensive technology is that it's surpassed by something newer every year or two. Surface Plus solves this problem by letting you upgrade to whatever is new.
If you've enjoyed your time with the Surface at the end of 18-months, your Surface Plus subscription allows you to sign another two-year agreement and upgrade to the current model. Just as with smartphones, you must be current on your Surface Plus subscription and return your current device in working order to qualify for the upgrade.
This 18-month upgrade perk of Surface Plus fits with Surface's typical upgrade cycles. Microsoft usually refreshes Surface devices every two years. Of course, you can choose to pay your device off instead of upgrading to.
Read: Surface Laptop vs MacBook Air: Which Should You Buy?
You Get Better Support with a Surface Plus Subscription
If you're someone that usually needs help migrating to a new PC anyway, Surface Plus financing can save you money. Microsoft includes 90 days of phone support and a single in-store training session with the financing plan. This support includes regular health checks and data transfers from your old PC.
Read: Broken Surface Pro 4 Screen: Where to Go and What to Do
Unfortunately, Microsoft doesn't include access to its Microsoft Complete warranty service and accidental damage plan. However, you can add it to your financing plan if you think you might need it.
So, Microsoft didn't make Surface's cheaper in 2017, as some hoped they would. However, Surface Plus does help with the shock to the wallet that buying a Surface inflicts on students and professionals without a lot of money to spend on their next device.
9 Best Surface Book Alternatives in 2018
Dell XPS 13 2-in-1 - $999.99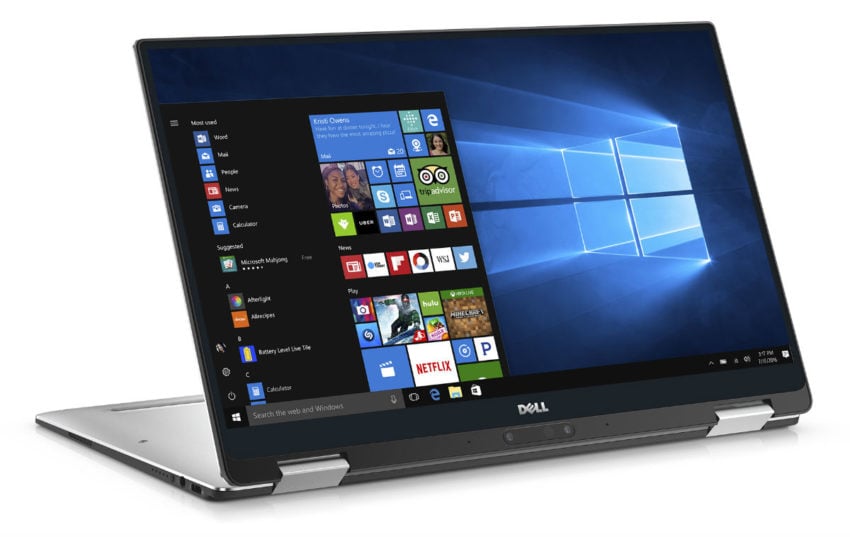 Dell's XPS 13 2-in-1 has the stunning looks of the regular XPS 13 laptop and the features that Windows 2-in-1s buyers need.


Read: Dell XPS 13 2-in-1: Dell Redesigns the Ultimate Laptop


Inside the notebook are all the essential components that a high-end laptop must have. It comes with an Intel Core i5 processor and 4GB of RAM, giving it lots of power and long battery life. You can store photos, music, documents and video on the 128GB solid-state drive. Each model has a fingerprint reader for logging in with just your face. The laptop's steel hinges let you lay the display flat on the laptop's back for tablet use.

The Dell XPS 13 2-in-1 has plenty of upgrade options. Dell sells models with an Intel Core i7 processor, 8GB of RAM and 256GB of solid-state storage. There's a 13.3-inch 4K Infinity Edge display option that has very, very thin bezels. Pictures almost look as if they are floating.

In addition to touch technology, the XPS 13 2-in-1 lets users take notes and draw on its screen using Dell's $49.99 Active Pen. This pen can sense 2,048 different levels of pressure compared to the 1,024 levels of pressure the Surface Book can sense.

Dell's engineers created a Surface Book alternative that's not burdened by the shortcomings of the laptop it competes against. This machine lasts for 15 hours of productivity and 10 hours of Netflix streaming in laptop or tablet mode. Compare that to the Surface Book which lasts for 12 hours of video when attached to its keyboard, but only 3 hours away from the base.

Also, the Dell XPS 13 2-in-1 has more convenient ways to connect to accessories. You can use the SD card slot, USB Type-C port, lock slot and a Thunderbolt 3 port to pair it with monitors, keyboards, phones and hard drives. For comparison, the Surface Book has an SD card slot, a Mini DisplayPort and 3 USB 3.0 ports. Pictures and video take longer to transfer from your camera or hard drive with the Surface.

The only major strike against the XPS 13 is its graphics card. The XPS 13 doesn't have a discrete graphics processor option. Surface Book buyers can add a GPU for better modeling and gaming performance.