The iOS 11 Release Date is Extremely Close
The final iOS 11 beta has leaked and the iOS 11 release date is now closer than ever.
Apple's managed to keep its iPhone 8 under wraps but the final version of iOS 11 has surfaced ahead of the company's fall media event on September 12th.
The iOS 11 Gold Master, the eleventh iOS 11 beta for developers, confirms several new wallpapers including an all-black wallpaper that will play nice with the iPhone 8's rumored OLED display.
Apple-centric site 9to5Mac is currently going hands-on with the iOS 11 GM and the leaked software contains features that aren't available in the iOS 11 beta 10 for developers or iOS 10 beta 9 for those in the Beta Software Program.
In all, there appear to be 16 new wallpapers for the iPhone including seven retro wallpapers, six new flower wallpapers, and three new space wallpapers.
The site's still digging through the leaked software which means we could see additional features and changes emerge before Apple takes the stage on Tuesday.
The iOS 11 GM release date is unconfirmed but we expect Apple to release it to developers shortly after the conclusion of next week's event. The Gold Master should resemble the version of iOS 11 that's released to the general public later in the month.
Apple still hasn't confirmed an official iOS 11 release date but we expect to get one on Tuesday alongside the iPhone 8, iPhone 7s, iPhone 7s Plus, Apple Watch 3, and Apple TV 5.
While GMs typically arrives shortly after Apple executives leave the stage, iOS updates are usually released a few days later.
Last year, the company revealed its iOS 10 release date at its September 7th media event. Apple then released the iOS 10 update on Wednesday, September 13th. The company then released its iPhone 7 and iPhone 7s Plus on September 16th.
In 2015, Apple confirmed its iOS 9 update on stage during its September 9th event. The company released the iOS 9 update on September 16th ahead of the iPhone 6s on September 25th.
If Apple sticks to the usual pattern, you can expect iPhone pre-orders to start on September 15th with an iOS 11 release date slotted somewhere between the start of pre-orders and the rumored iPhone release date on September 22nd.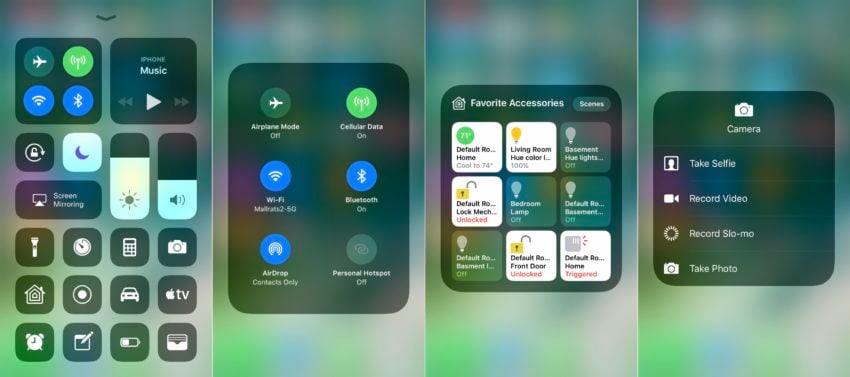 Apple's iOS 11 update is set to bring some major changes to its stable of mobile devices. The current version includes upgrades to Siri, the ability to record content on a device's screen, an improved volume slider, a redesigned Control Center, and Do Not Disturb While Driving.
The final version of iOS 11 is also expected to deliver Person-to-Person payments to the company's Apple Pay platform. iPhone users will now be able to send payments to friends within the Messages app.
Popular devices like the iPhone 7 and iPhone 6 will get the bump to iOS 11 but older phones like the iPhone 5 and iPhone 5c will likely stay put on iOS 10.
4 Reasons Not to Install iOS 11 Beta & 9 Reasons You Should
Install If You Want to Improve iOS 11
Have you ever installed a new iOS update only to discover problems on board your device? If you've experienced frustrating iOS problems, you might want to give the iOS 11 beta a shot.
The iOS 11 beta lets you try out new features but it also helps Apple improve the software. Fixes for the issues you report might not make it into the final version but we could see them emerge in future iOS 11 releases.
If you're sick and tired of running into problems with iOS updates, do something about it. Download the iOS 11 beta and hunt for bugs.
If you find something lurking in the latest iOS 11 beta, make sure you report it to Apple.

As an Amazon Associate I earn from qualifying purchases.