iPhone 8 Release Date Delay: October Rumors Gain Steam
iPhone 8 release date rumors continue to point to a potential delay into next month.
As we approach Apple's fall media event iPhone 8 rumors continue to pickup speed. While rumors have settled on some very specific features, the iPhone 8 release date continue to elude consumers looking for their next phone.
While rumors initially appeared to settle on a September release for all three rumored 2017 iPhone models, it now looks like the high-end model's release will be pushed back due to hiccups in the manufacturing process.
According to multiple reports, including a new note from Rosenblatt analyst Jun Zhang, Apple's iPhone 8 release will be delayed beyond the rumored iPhone 7s release date on September 22nd. Zhang cites production issues with the iPhone 8's stainless steel metal frame as the cause of the delay.
The analyst says these production issues could push the iPhone 8 release date into late October or beyond.
Zhang's comments lineup with some of the recent chatter about the iPhone 8 release date. The Wall Street Journal says glitches in the manufacturing process have pushed back the phone's production back a month. A report from TechCrunch claims there will be a gap between the iPhone 7s release date and the arrival of the iPhone 8.
Others, including respected firm KGI Securities, believe all three iPhones will be released at the same time in September. The firm says Apple will have less than 4 million iPhone 8 units on hand for launch. Apple sold 13 million iPhone 6s' on the first weekend of availability.
Another report from Germany claims German carriers are preparing for an iPhone 8, iPhone 7s, and iPhone 7s Plus release on September 22nd.
Apple and carrier partners are expected to start taking iPhone 7s and iPhone 7s Plus pre-orders on September 15th but it's unclear if the iPhone 8 will join them.
If the iPhone 8 release date is delayed it would break from a pattern the company's used for five years and counting. Apple's stuck to a very predictable pattern with a launch event in early September followed by pre-orders and an iPhone release in mid-to-late September.
iPhone 5 (2012) – September 12th event, September 14th pre-orders, September 21st release date.
iPhone 5s (2013) – September 10th event, no pre-orders, September 10th release date.
iPhone 6 (2014) – September 9th event, September 12th pre-orders, September 19th release date.
iPhone 6s (2015) – September 9th event, September 12th pre-orders, September 25th release date.
iPhone 7 (2016) – September 7th event, September 9th pre-orders, September 16th release date.
iPhone 7s/iPhone 8 (2017) – September 12th event, September 15th pre-orders, September 22nd release date?
The last iPhone to arrive in October was the iPhone 4s all the way back in 2011.
The iPhone 8, iPhone 7s and iPhone 7s Plus will be a small part of the company's annual media event. Apple is expected to announce several new products including an Apple Watch 3 with built-in LTE and an Apple TV 5 with 4K and HDR support.
It's also expected to detail the release dates for the iOS 11 update, macOS High Sierra update, watchOS 4 update, and tvOS 11 update.
Apple's iOS 11 update is expected to power the company's new iPhones. Those using older iPhone models should get the iOS 11 update before the iPhone 7s and iPhone 8 arrive though.
Apple isn't talking about its new iPhones just yet but the company is starting to officially tease the upcoming release of iOS 11.
The company typically confirms specific iOS release dates during media events and we expect the company to outline the iOS 11 release date on stage.
iOS release dates, like iPhone releases, typically follow a pattern.
In 2016, the company confirmed the iOS 10 release date on stage alongside the iPhone 7 and iPhone 7 Plus. iOS 10 arrived for older iPhones and iPads on September 13th, a few days before their release on September 16th.
If the rumored iPhone release dates stick we expect Apple to stick the iOS 11 release date somewhere between the start of iPhone pre-orders on September 15th and the iPhone 7s/iPhone 8 release date on September 22nd.
iPhone 8 Event – September 12th at 10 AM Pacific.
iPhone Pre-Orders – September 15th at 12:01 AM Pacific.
iOS 11 Release Date – Week of September 18th.
iPhone Release Date – September 22nd (or September 29th/October).
Apple's live stream starts at 10AM Pacific on Tuesday and requires an iPhone, iPad, or iPod touch with Safari running iOS 9 or later, a Mac with Safari on macOS v10.11 or later, or a PC with Microsoft Edge on Windows 10.
iPhone 8: 5 Reasons to Wait & 4 Reasons Not To
Wait If You Want the Best iPhone Software Support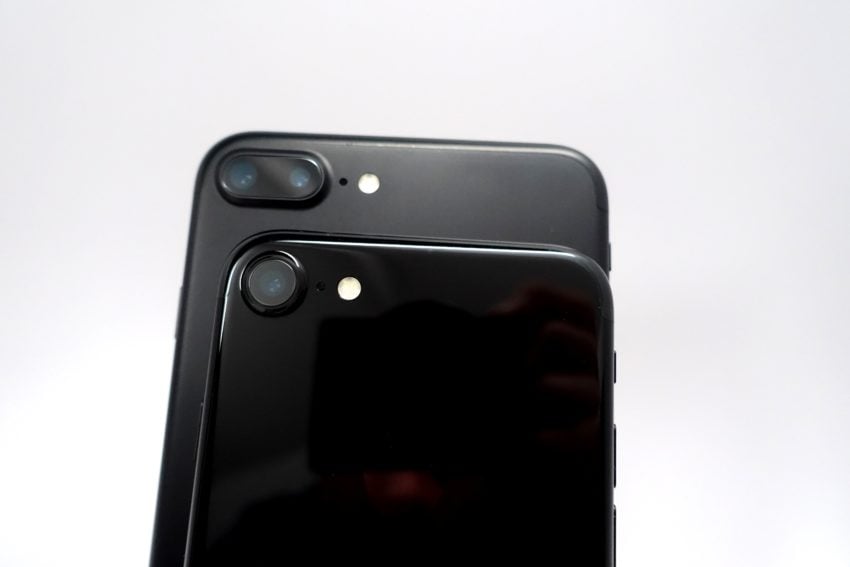 If you want the best iPhone software support money can buy in 2017, you'll want to hold out for the iPhone 8.
If you're the type of person that upgrades your phone once every three years (or so), it makes sense to wait for the iPhone 8.
Apple probably won't confirm this on stage but this year's iPhone model will likely get at least four years of software support. That means four years of bug fix updates, milestone upgrades, new operating systems, and security patches.
While it might be tempting to go with a cheaper option like the iPhone 5 or iPhone 6, their software support will be coming to an end much sooner. The iPhone 5 won't get upgraded to Apple's iOS 11 update this fall and the iPhone 5s will likely lose support next year.
The iPhone 8's hardware will also ensure that the device gets all of the new features coming in the iOS 11 update and beyond.
If you love getting all of the latest features and bug fixes and value your device's security, you probably want to wait for the iPhone 8 release.
It'll feature the most robust version of iOS 11 and it'll be well-protected with security patches and bug fixes for years to come.