iPhone 8 Event: 10 Things to Expect & 4 Things Not To
The iPhone 8 is dominating the headlines but it probably won't be the only new product Apple shows off at its fall launch event next week.
Apple's next media event is scheduled for September 12th, 10 AM Pacific at the new Steve Jobs Theater in Cupertino, California. The company's event invites didn't call out any products by name but we have a pretty good idea about what you can expect from its big day.
If you're in the hunt for a new phone, laptop or tablet, it's important to set proper expectations so that you aren't feeling disappointed.
This guide will take you through a few of the products we expect to see on stage on Tuesday morning. The iPhone 8 is the obvious one but Apple will likely announce more hardware including a new third-generation Apple Watch.
There are also a few things you shouldn't expect to see at the show. New iPads are extremely unlikely and we probably won't see that new 4-inch iPhone SE 2 many people are hoping for.
Let's start with a few products and announcements you should expect from Apple next week.
iPhone 8
Apple's expected to debut a brand new flagship phone some are calling the iPhone 8. Rumors have yet to reveal its actual name (iPhone X and iPhone Edition are two other possibilities) but they do agree on a few things: The iPhone 8 will be powerful and it will be unique.
iPhone 8 rumors have settled on a 5.8-inch OLED display, a new A11 processor, new cameras, wireless charging, and a new design that comes without the company's Touch ID.
The iPhone 8 is expected to command a hefty price tag. One rumor suggests it will start at $900 while most other rumors point to $1000 for the base model. The device will reportedly come in two to three storage sizes.
Apple's new flagship will reportedly go on sale on September 15th though its official release date might not land in September.
iPhone 7s & iPhone 7s Plus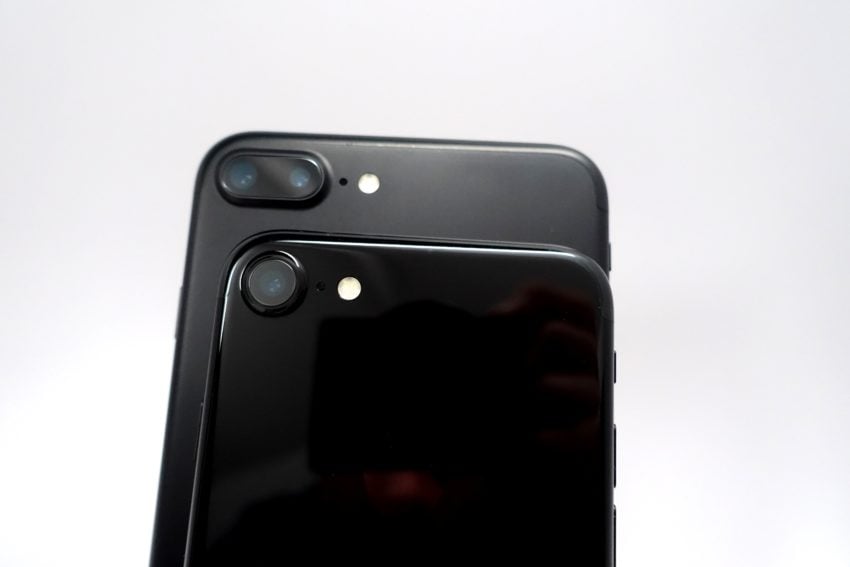 The iPhone 8 isn't the only iPhone you should expect to see on stage Tuesday morning. Apple is rumored to have two other iPhones up its sleeve.
The iPhone 7s and iPhone 7s Plus, actual names unknown, have been rumored alongside the iPhone 8 for several months now. The 4.7-inch and 5.5-inch devices probably won't feature the same kind of firepower as the iPhone 8 but they're expected to come with new processors and wireless charging.
Those not looking to break the bank should keep their eyes out for official pricing next week. The two should be cheaper than the iPhone 8.
The iPhone 7s and iPhone 7s Plus will supposedly go on sale with the iPhone 8 on September 15th though they're both expected to hit shelves on September 22nd.
Apple Watch 3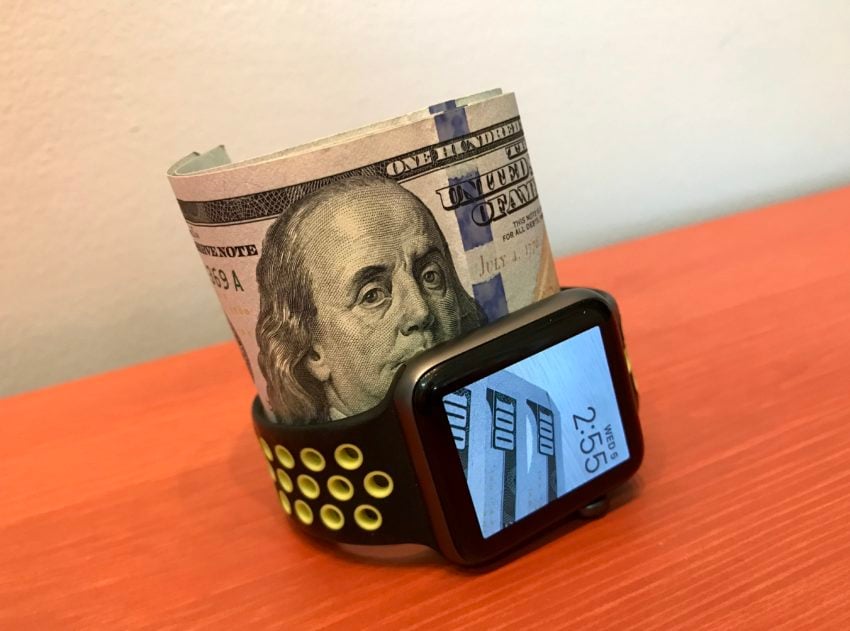 Nothing is confirmed but rumors suggest Apple will reveal a brand new third-generation Apple Watch with built-in LTE connectivity.
The device probably won't look radically different than the Apple Watch 2 but it should come with better performance including improved battery life.
An exact price (we expect it to be priced similar to last year's model) and release date (expect it to go on sale shortly after the event) are currently unknown.
Apple TV 5
The company is also reportedly planning to deliver a fifth-generation Apple TV with 4K and HDR support which would be a huge upgrade for those that have purchased 4K compatible television sets. The current Apple TV, Apple TV 4, supports 1080P videos but it doesn't support HDR (High Dynamic Range).
The Apple TV 5 release date and price are currently unknown but we'd expect Apple to price it in and around $150 and put it on sale shortly after the conclusion of the event.
HomePod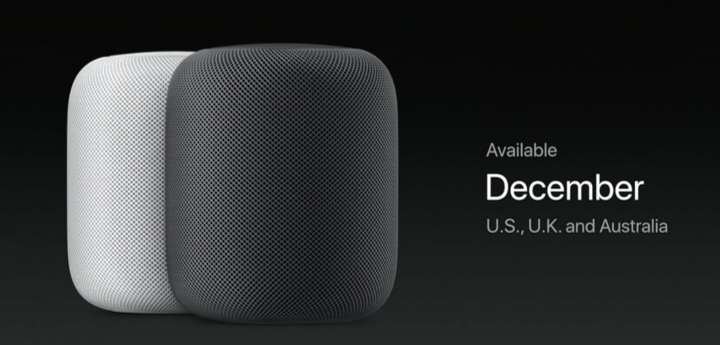 Apple's HomePod speaker was first announced at WWDC 2017 and we expect the company to highlight the final product during the show.
The HomePod, also known as the Siri Speaker, is the company's first smart speaker and a direct challenger to smart home products like Amazon's Echo.
The device is expected to feature high quality sound, tight iOS integration, and Apple's virtual assistant Siri. Like the Echo, users will be able to ask HomePod questions and play music with voice commands.
Apple will start selling the HomePod this December for $349 and we could see the company outline a specific release date at the event.
iMac Pro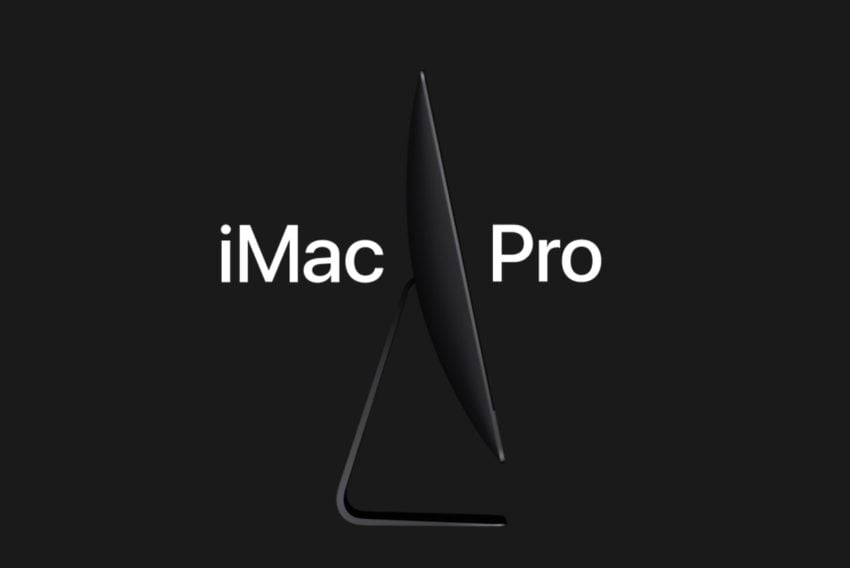 Apple also announced a new iMac Pro that features powerful Xeon processors, Radeon Pro Vega graphics, four Thunderbolt 3 ports, and a Space Gray design.
This is a premium machine and it will command a premium $4,999 starting price tag when it arrives on shelves this December.
Don't be surprised if Apple uses the event to 1) briefly go over the features to sell buyers ahead of launch and 2) highlight the official release date.
iOS 11 Release Date
The iOS 11 update is currently in beta but we expect Apple to pull it out of testing in the near future.
Apple typically uses its launch events to showcase the final version of its iOS updates and we expect iOS 11 to make a brief appearance on stage during the show.
More importantly, we expect Apple to confirm the highly anticipated iOS 11 release date for iPhone, iPad and iPod touch. At this point, we're expecting a release during the week of September 18th.
The iOS 11 update is coming to most iOS 10-powered devices though older phones like the iPhone 5 and iPhone 5c will be left behind on the previous version of iOS.
macOS High Sierra Release Date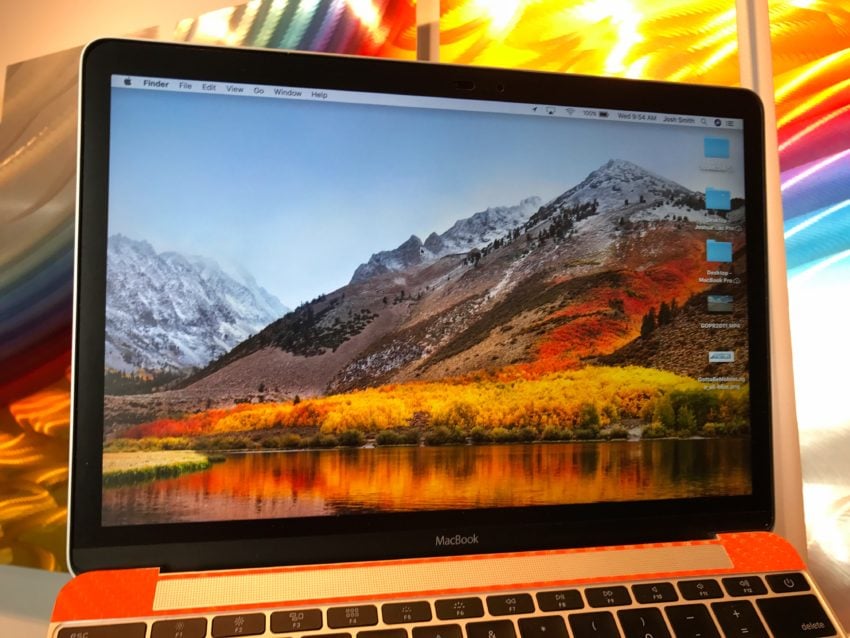 You can also expect Apple to detail three other pieces of upcoming software including its free macOS High Sierra upgrade for Macs.
macOS High Sierra features several upgrades for Macs including powerful photo editing tools, a smart version of the company's Safari browser, and some important changes to Siri for Mac.
The macOS High Sierra update is still in beta testing but we expect Apple to confirm an official release date on stage during its launch event.
Look for macOS High Sierra to roll out and around the same date as iOS 11.
watchOS 4 Release Date
Apple's currently testing its watchOS 4 update for Apple Watch. The update comes with new features and enhancements including:
Siri Watch Face
New Fun Watch Faces
Improved Activity App
Improved Workout App
Redesigned Music App
Gymkit
Compatible with Health Accessories
Person-to-Person Payments
We expect Apple to detail the watchOS 4 release date next week. We also expect the update to land for Apple Watch and Apple Watch 2 users in September.
tvOS 11 Release Date
tvOS 11 is currently in beta but look for it, and its new features, to emerge later this month.
We expect Apple to use its fall launch event to highlight the new operating system and detail an official release date for those with older Apple TV sets.
—
Now, let's move onto a few products and announcements you probably won't see on stage during Apple's lengthy fall launch event.
iPhone SE 2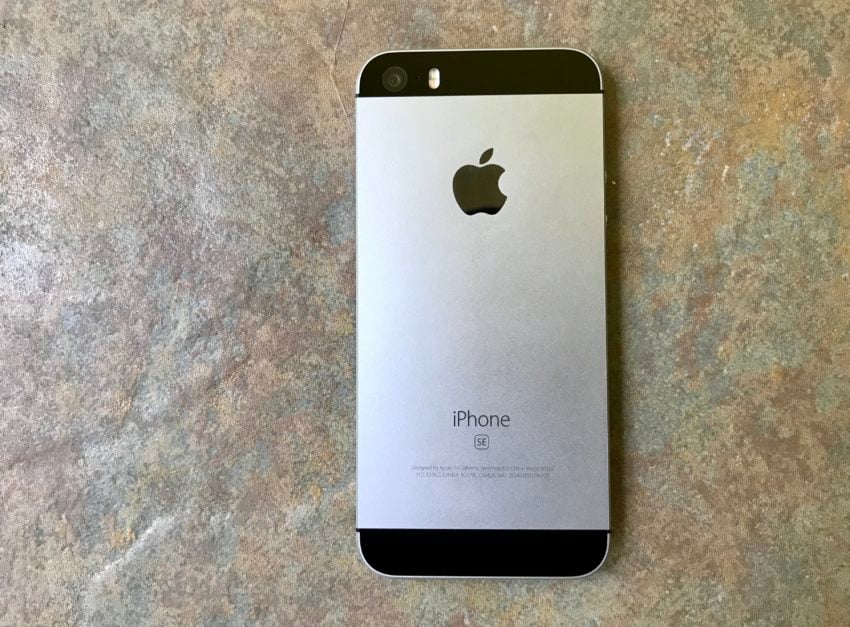 While it would be nice to see Apple debut a new 4-inch iPhone alongside the iPhone 8, iPhone 7s, and iPhone 7s Plus, that probably won't happen.
Rumors have stuck to a three iPhone narrative so a fourth iPhone would come as a major surprise.
The company is reportedly working on a second-generation iPhone SE 2 but a launch, if there is a launch, probably won't come until early 2018.
Apple's original iPhone SE emerged in March of 2016 so a debut at the company's spring launch event next year isn't out of the question.
New iPads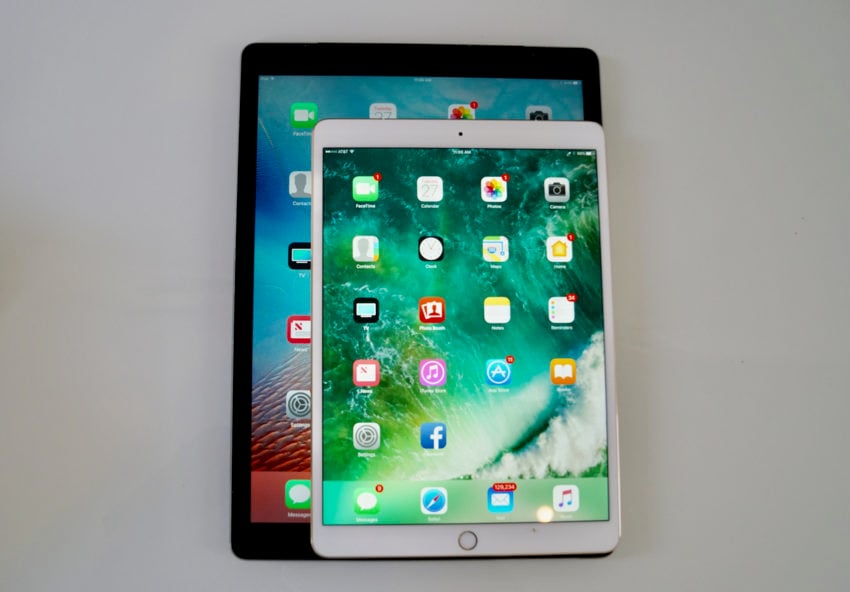 Apple announced new iPads at WWDC 2017 in June so it would be surprising to see the company reveal more devices during the fall event.
The iPad rumor mill has fallen silent this summer and we don't expect new iPads to emerge until 2018.
New MacBooks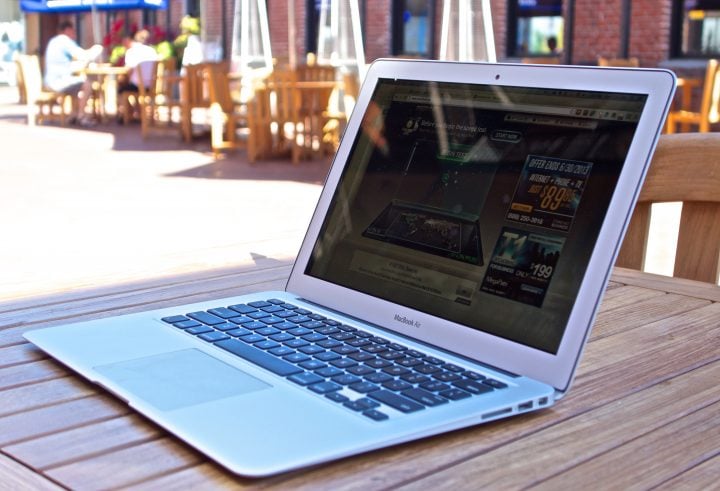 Apple also debuted new MacBooks with Kaby Lake processors at WWDC so we'd be surprised to see the company unveil new products this close to those announcements.
Mac Pro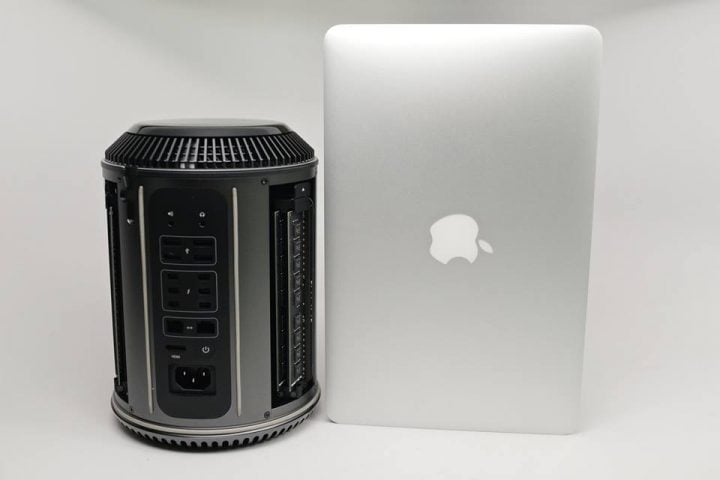 With Apple seemingly focused on the new iMac Pro, we'd be surprised if the company overshadowed that launch with talk of the upcoming Mac Pro.
The company's confirmed a new Mac Pro for release sometime in 2018 but look for the company to use a separate event to confirm its official release date and specs.
The 2018 Mac Pro is expected to feature a modular design and a high-end pro display.
iPhone 8: 5 Reasons to Wait & 4 Reasons Not To
Wait If You Want the Best iPhone Software Support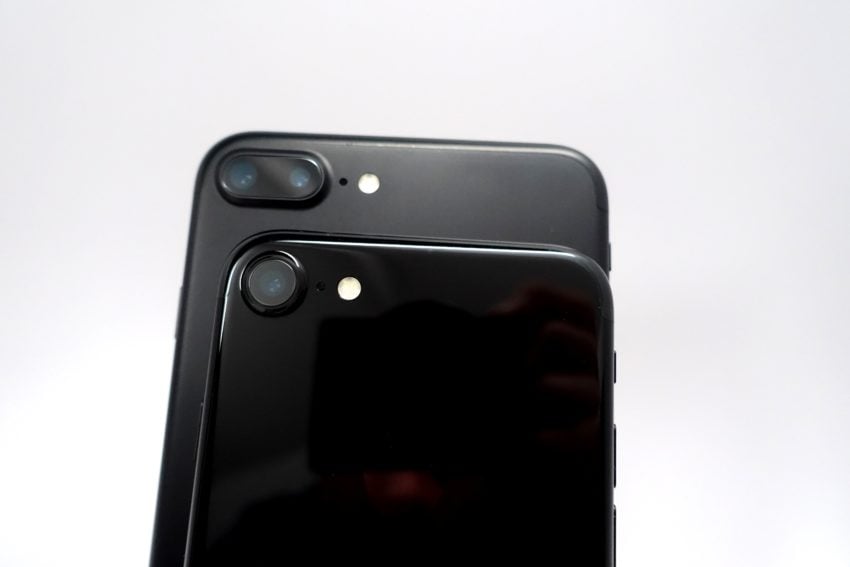 If you want the best iPhone software support money can buy in 2017, you'll want to hold out for the iPhone 8.
If you're the type of person that upgrades your phone once every three years (or so), it makes sense to wait for the iPhone 8.
Apple probably won't confirm this on stage but this year's iPhone model will likely get at least four years of software support. That means four years of bug fix updates, milestone upgrades, new operating systems, and security patches.
While it might be tempting to go with a cheaper option like the iPhone 5 or iPhone 6, their software support will be coming to an end much sooner. The iPhone 5 won't get upgraded to Apple's iOS 11 update this fall and the iPhone 5s will likely lose support next year.
The iPhone 8's hardware will also ensure that the device gets all of the new features coming in the iOS 11 update and beyond.
If you love getting all of the latest features and bug fixes and value your device's security, you probably want to wait for the iPhone 8 release.
It'll feature the most robust version of iOS 11 and it'll be well-protected with security patches and bug fixes for years to come.