65 Exciting Things You Can Do With the Apple Watch
Check Out Instagram On Your Apple Watch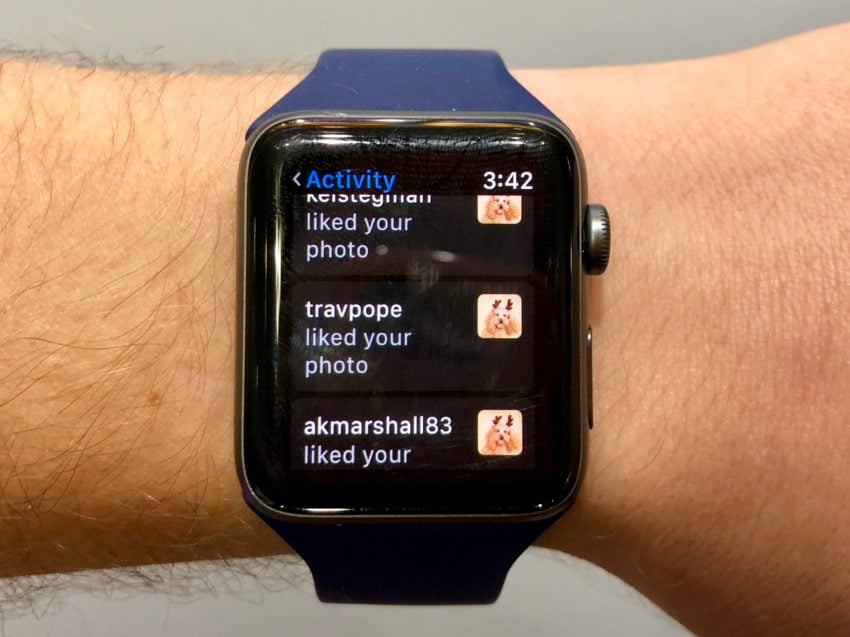 If you love looking at cool Instagram photos but you can't always look at your phone, the Apple Watch is your new best friend. The Instagram Apple Watch app lets you check out your Activity Feed as well as Instagram photos.
Install Instagram on your iPhone and sign in. Now go to your Apple Watch apps by pressing the digital crown. From there you can tap on the Instagram icon and you can check Instagram on your wrist.
While looking at the photos you can like them and you can see more information like comments and the caption. It's a cool way to dip into Instagram.
There is no way to upload photos from your Apple Watch, but since there is no camera, you don't really need to upload photos either.