19 Cool Things the iPad Pro Can Do
Sign Documents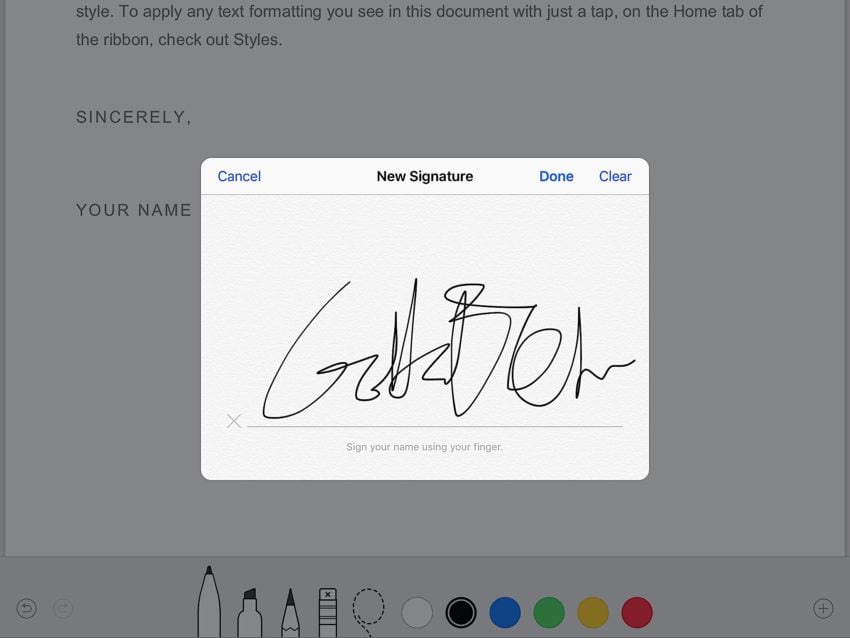 You can quickly sign documents on the iPad and send them to people. You don't need any third party apps, but if you do it often, you may want an app that makes it easier if you don't use the default Mail app.
Open the email in Mail, or find the file you want to sign in iCloud, Dropbox or another app.
When you open the file you should see a small Pencil or Pen looking icon in the upper right. This is Markup, and it's how you will sign. Tap on it and then tap on the + sign at the bottom of the screen.
Tap on Signature and then on Add Signature. Tap the + icon again if you need to and then sign with your finger on the screen.
When you are satisfied, tap on Done and it will save so you can sign documents on the iPad faster in the future. This will also automatically put the signature in the document. You can move it around with one finger, or change the size with two fingers.