19 Cool Things the iPad Pro Can Do
Dictate Messages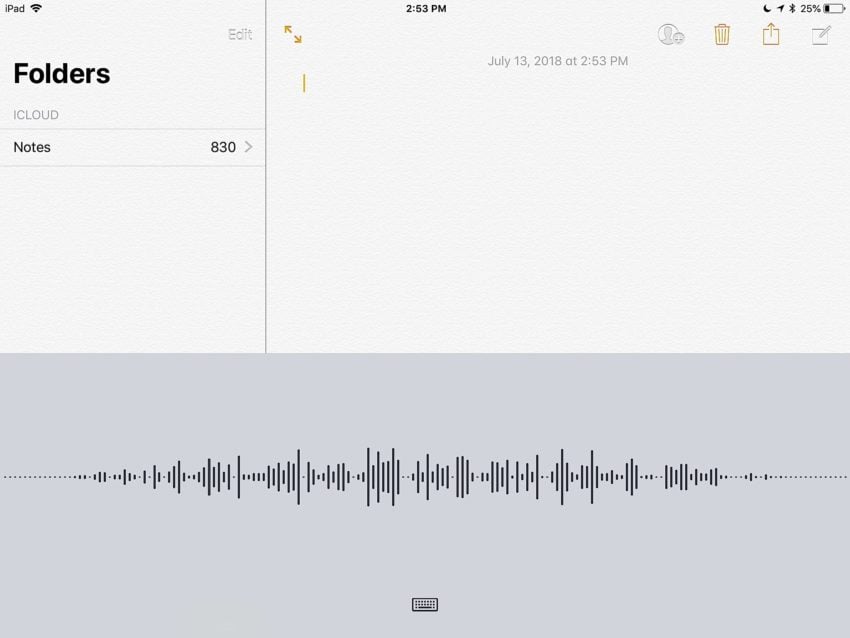 The iPad Pro can help you dictate messages and emails, just like you can do on your Phone.
When you are in messages, email or anywhere else you want to say something without typing, just tap in the text field and then look in the lower left next to the space bar.
Tap on the microphone and you can start talking to the iPad. You can say punctuation and speak for a while if you have a longer message. It's fairly accurate, but you should plan to look for typos after you dictate. If you're new to dictating, be patient, and don't give up. Once you get used to dictating messages, you'll find that it can be much faster than tapping out messages with your fingers.