19 Cool Things the iPad Pro Can Do
Scan Documents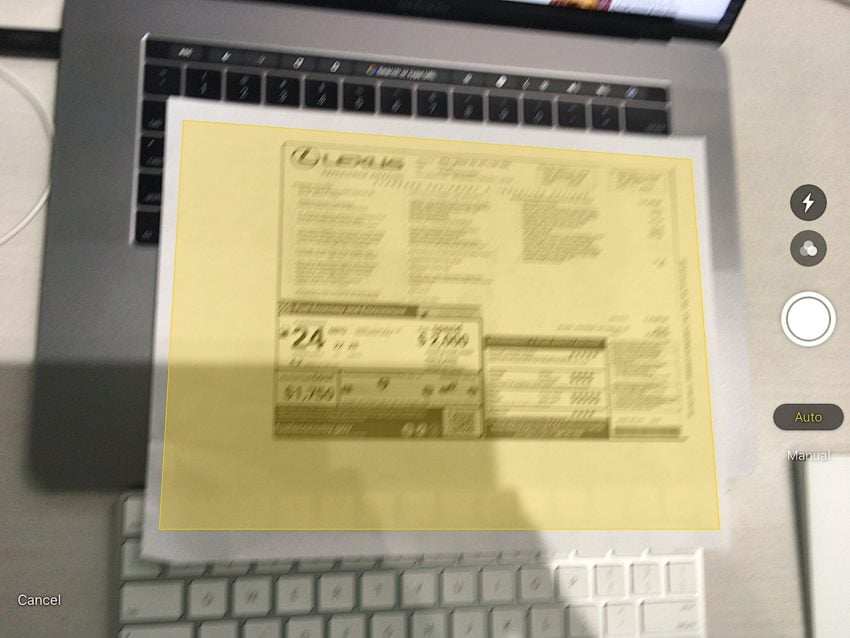 The iPad can scan documents that you need to share with someone. It's a super convenient way to scan and email a document you got in the mail or even that you need to sign.
You can use the built-in Notes app to scan documents for free. But if you do a lot of scanning, you should get an app like Scanner Pro, which helps make scans look better.
This is better than taking a picture of the document, and it delivers a photo or PDF that looks like you scanned it with a printer or an office scanner.

In Notes, open a new Note.
At the bottom of the screen tap the + icon.
Tap on Scan Documents.
Position the iPad above the document on a flat surface.
The iPad will auto take a scan of the document.
Capture more pages or hit save.
Tap on the scanned document and then the share icon in the upper right.
Print to PDF or share to an app to send where you need it.
With Scanner Pro, you can more easily capture multiple pages and save to different locations, but for the average user, this is a quick and free option. You can also use the Continuity camera feature in macOS to use your iPad to scan straight into a document on your Mac.