Turtle Beach Stealth 700 Review (Xbox One)
The Turtle Beach Stealth 700 wireless headset for the Xbox One is an awesome headset that connects directly to your Xbox One with out an adapter, delivers very good sound, the right amount of controls and it's very comfortable to use with glasses.
At $149 the Turtle Beach Stealth 700 headset offers a lot of value and delivers a full wireless experience, including chat, so you can game without any wires getting in the way. My favorite feature is the "Superhuman Hearing" setting that amplifies footsteps so you know when someone is about to turn a corner in Call of Duty: WWII or PUBG. Other standout features include independent chat control, 10 hour battery life, Bluetooth connectivity and a solid build quality. These work great with the Xbox, Xbox One S and Xbox One X.
[letsreview]
Turtle Beach Stealth 700 Sound & Gaming
The Turtle Beach Stealth 700 Xbox One wireless headset sounds good across a wide range of games including FPS, Racing and open world games. It's also great for watching movies on Netflix without waking up everyone in the house.
Bass can be overwhelming at times, but it hits the sweet spot for racing games like Forza Horizon 3 and Forza 7 where you want to get that feeling of being in the car. While playing first person shooters, I tapped the Superhuman Hearing button which amps up the treble so it's easier to hear the important factors like footsteps, or the crack of an enemy shot.
With four audio presets, you can switch between Bass Boost, Signature Sound, Bass and Treble Boost, and Vocal Boost to find the EQ setting that sounds best for your preferences. I switch between these settings based on the game I am playing. If I want immersion in Assassin's Creed Origins or Forza I'll go with more bass, but in anything with a competitive angle I'll lean on Superhuman Hearing. It's a clutch feature that will definitely help you do better in any FPS you play. The Turtle Beach app allows you to control the EQ settings and other options.
Active noise cancellation is good, helping block out external noises so you can focus on the game. You can use this with the headphones in Bluetooth mode to better focus on work or drown out noise in a coffee shop or airplane. It's not Bose level noise cancelling, but it's a great addition at this price. Thanks to Bluetooth you can connect to your phone to listen to music or movies as well.
Another great feature is mic monitoring. You can hear yourself in the headset when you talk. This means you won't be shouting while talking to team mates. They will thank you and so will anyone else in your house. Flip the mic up to easily mute and for a more compact way to carry your headset.  It's very easy to perfectly balance your party and the game audio with an independent control on the side of the headset. Although many headsets offer a similar feature, Turtle Beach does better than most at allowing fine tuned control of team mates and in game audio.
The Xbox One version uses Windows Sonic for virtual surround sound. It's good, though I definitely feel like the Thresher Ultimate's 7.1 surround bests it in that regard. The PS4 Stealth 700 comes with DTS 7.1 support.
The 10 hour battery life estimate is accurate and I found that I could go a few gaming sessions between charges.
Turtle Beach Stealth 700 Design & Comfort
The Turtle Beach Stealth 700 design is compact and comfortable. There is more hard plastic than on the Razer Thresher Elite and there isn't as much give to the material as on the Plantronics Rig 800LX, but it's held up very well to extended use. While the design is clearly a gaming headset, it's modern looking enough that you can wear them as your go to headphones for music out in public without standing out too much. The Xbox version features green trim, and the PS4 version a blue trim.
On the left ear cup you'll find the Xbox button that pairs the controller to your Xbox just like a controller. This handles the game and chat audio without the need for any wires or for an adapter on your Xbox One. There is also a Bluetooth button and the Superhuman hearing button. The buttons are easy to identify with the headset on, which is perfect for switching the Superhuman mode on and off as you switch games.
The Stealth 700 is super light. That's key if you plan to wear them for a few hours like I tend to do when I can cram in a gaming session. The earpads are wrapped in faux leather and are stiffer than the Rig 800LX or the Thresher Ultimate, but they are still comfortable to use with glasses, which I wear during most of my gaming sessions.  The Thresher Ultimate is also $100 more and requires an adapter to plug into your Xbox One.




Is the Turtle Beach Stealth 700 Worth Buying?
The Turtle Beach Stealth 700 are well worth buying for your Xbox One gaming headset. You get a lot of value including active noise cancellation. With Bluetooth connectivity you can pair these to your smartphone, laptop or even an Apple TV to cover all of your headphone needs with one $149 pair. The design is compact enough to fit in a bag and since there is no adapter for the Xbox One it's the perfect pair of headphones for anyone who games in multiple locations.
For $50 more than the Stealth 600, you get the noise cancellation that we like and Bluetooth functionality. If you want to connect to your phone and use this as more than just a gaming headset it's $50 that you should consider a worthy investment.
The Razer Thresher Ultimate is my favorite Xbox One headset, but the Turtle Beach Stealth 700 is a great buy for $100 less.
16 Best Xbox One Accessories in 2018
Xbox Game Pass - $9.99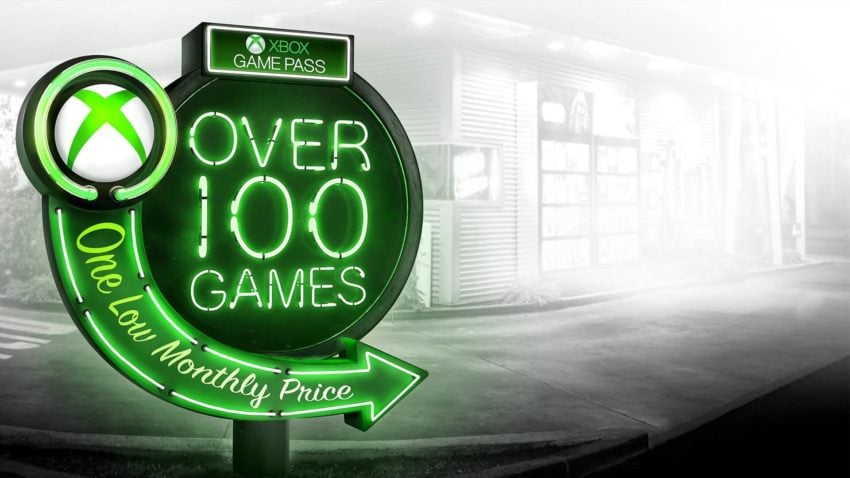 Don't buy an Xbox exclusive game for $59.99. Spend the same amount of money on Xbox Game Pass and get access to that new game and over 100 other titles for six months.
It's the access to new games that make Xbox Game Pass so great. Beginning with the Sea of Thieves release, Microsoft will add every exclusive Xbox game to the Game Pass library on the day it launches. That's on top of the other 100 or so titles you can play, a 10% discount on downloadable content and a 20% discount on Game Pass games that are at least a month old.
Xbox Game Pass costs $9.99 a month or $59.99 a year. A 14-day free trial lets you get a feel for the service without spending any money.


As an Amazon Associate I earn from qualifying purchases.