20 Exciting Things You Can Do With the Xbox One
The Xbox One S and Xbox One X have some exciting features. Plug these devices into your television and you can play games, listen to music, browse the internet, stream Netflix and watch live TV. Be sure to read Gotta Be Mobile's Xbox One S review if you're thinking about purchasing one. Use our detailed One S vs One X breakdown to compare how the One S is different from the Xbox One X, Microsoft's most expensive console.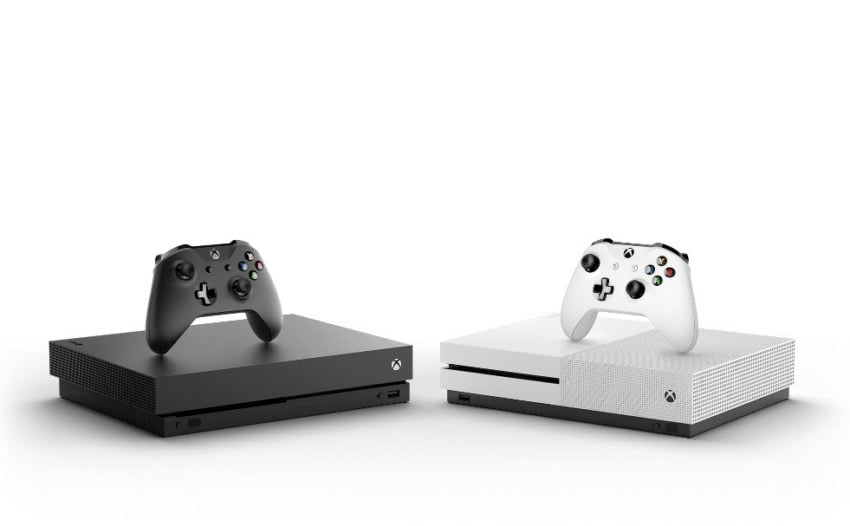 What is the Xbox One?
Every Xbox One is a set-top box and gaming system that you connect to your TV. Each system comes with an HDMI cable, a power cable and an Xbox Wireless Controller. You also get a free trial to Microsoft's Xbox Game Pass service and Xbox Live Gold service.
Xbox One is a great way to play video games. Either play hundreds of single players games without an internet connection or connect to Xbox Live and play games with millions of other Xbox One and Windows 10 gamers. Thanks to Xbox Game Pass and EA Access, you can instantly build a huge gaming library for very little cash.
Read: Xbox One X vs PS4 Pro: Which is Better for 4K?
Microsoft sells two Xbox consoles today. Xbox One S is the cheapest way to game and stay entertained. Models start at $250. If you want the best performance and 4K graphics, you buy the Xbox One X. It costs $499.99 and doesn't come with any free games. The company no longer sells the original Xbox One.
If you want to watch a video or listen to music, all Xbox One models have access to Netflix, Hulu Plus, Spotify, Pandora and dozens of other apps. The videos you buy on your Windows 10 PC, play on Xbox, and every Xbox One is a Blu-Ray player, DVD player and CD player.
Read: Xbox One S vs Xbox One S: 5 Reasons to Upgrade
What Can Xbox One Consoles Do?
To get the most out of an Xbox One, you need the latest software update. Microsoft provides those updates free when you connect the console to Xbox Live. Here are all the things an Xbox One can do with the latest software updates.
Play Your Games on Any Xbox
Play With Windows 10 Gamers
Share Screenshots and Videos on Twitter and Facebook
Watch TV
Change Settings with Cortana
Create Your Own Club
Browse the Internet
Enjoy Windows Store Apps from Your PC
Play Music While You Game
Quickly Find People to Play With
Play Original Xbox and Xbox 360 Games
Play Games in 4K on Xbox One X
Watch 4K Videos on Xbox One S and Xbox One X
Stream With Mixer
Let Someone Help You In Your Games
Compete Against Other Players in Tournaments
Video & Audio Call Friends with Skype
Listen to Music, Watch TV or Game Without Disturbing Someone
Game with Nintendo Switch and iPhone Players
Save Money on Games with Xbox Game Pass
Play Your Games on Any Xbox One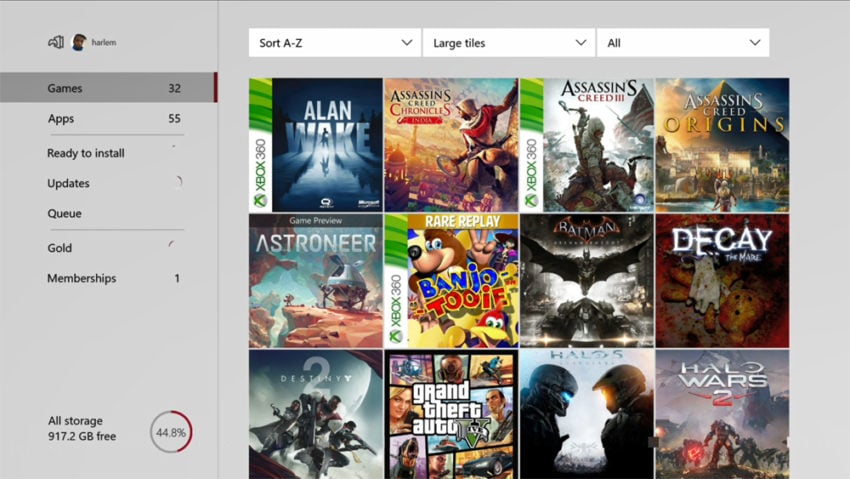 With Xbox One, you're ready to play your games anywhere without carrying a disc or keeping a flash drive in your pocket with all your saves.

Xbox One syncs your game purchases and your game saves over the internet, meaning you don't have to keep them on a hard drive or flash drive to play with friends. Log in to a friend's console and you can pick up where you left off. Any progress you make on your friend's console syncs back to your Xbox One at home.


Read: How to Share Xbox One Games with Friends


Also, there's no buying a second digital copy of a game when you want a friend to try it out. Sign in on their console to let them access your library from their account. They lose access and keep their game save when you sign out.