2016 NBA Finals Live Stream: Warriors vs Cavaliers Game 7
The most important details about the 2016 NBA Finals live stream that viewers need to know. The Warriors vs Cavaliers NBA Finals Game 7 is Sunday June 19th at 8 PM, and this guide will show you how to watch the NBA Finals live stream on almost any device. You'll even learn how to watch the NBA Finals without cable.
This is what you need to know about when the NBA Finals game seven starts start, who is in the NBA finals, what channel the NBA Finals are on and more.
Cavaliers fans are hoping that this rematch of Warriors vs Cavaliers results in a better end as Cleveland meets up with the 2015 NBA Championship Warriors. Last year the Warriors won in six, but we are on the way to game 7.
In a surprising turn of events the Cavaliers came back from a poor start to bring the series to 3-3 and push to a final game this Sunday. The 2016 NBA Finals game 7 is decisive and one that fans need to watch.
https://youtu.be/UCi-e3wuHkI
Steph Curry, who is so good at making three pointers that he basically broke the NBA 2k16 game and led to a special upgrade for NBA 2k17, fouled out during the 2016 NBA Finals game 6 loss. Golden State Warriors Coach Steve Kerr called three of the fouls leading up to this, "ridiculous," but didn't blame the officiating on the loss.
The Golden State Warriors took game 1 with a 15 point win and Curry delivered an amazing fake.
In Game 2, the Warriors trounced the Cavaliers 110 to 77, putting more pressure on the Cavaliers.
With home court advantage the Cavaliers won Game 3 with a massive 30 point lead, with a final score of 120 to 90.
In Game 4, the Cavaliers lost by 11 as the Warriors put up 108 points thanks to a massive 4Q performance.
Game 5 went to the Cavaliers with a breakout second half performance ending in a 112 to 97 win against the Warriors.
https://twitter.com/cavs/status/744663686548099072
The Cavaliers won the NBA Finals game 6 115 to 101, forcing game 7 on Sunday.
Without wasting your time, this is the most important information you need to know about the 2016 NBA Finals between the Cavaliers and the Warriors. Make sure to check out how much NBA players make if they win the NBA finals for a nice surprise.
2016 NBA Finals Live Streaming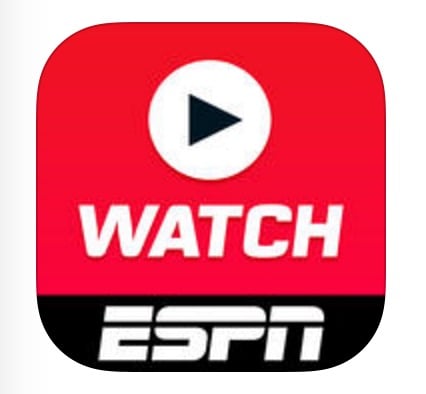 You can watch the 2016 NBA Finals live stream on Watch ESPN. That means for every game you can watch it live no matter where you are in the U.S. — as long as you have an internet connection.
You need to download the Watch ESPN app for iPhone, iPad, Android, Amazon FireTV, Kindle Fire, Apple TV, Android TV, Chromecast, Roku, Xbox One. You can also watch on Mac or PC in your browser or with a Windows app.
You need to log in with a cable or satellite login to gain access, but there is an option that lets you get access free if you don't have a login yet.
Before you jump to that option, CutCableToday recommends checking to see if your Internet provider is connected with Watch ESPN to allow you to login to get access using your Internet only plan.
Watch 2016 NBA Finals Live Without Cable
You can watch the 2016 NBA Finals live without cable, and you can do it free if you haven't used a free trial yet.
You can sign up for Sling TV and watch the 2016 NBA Finals live in the Watch ESPN app. There is a free seven-day trial for anyone who has not used a trial yet.
That is enough to get you through the first three games. From there you can sign up for a $20 plan for one month and watch the rest of the games. You can cancel Sling TV at any time.
In theory you could also have a spouse or a room-mate sign up for the second half of the series. We used to see a 30 day free Sling TV trial on Xbox One, but that is no longer available.
2016 NBA Finals Details
After weeks of playoffs, the 2016 NBA Finals started on June 2nd. The Cavaliers vs Warriors Game 7 starts at 8 PM on Sunday June 19. The Warriors have home court advantage for game 7.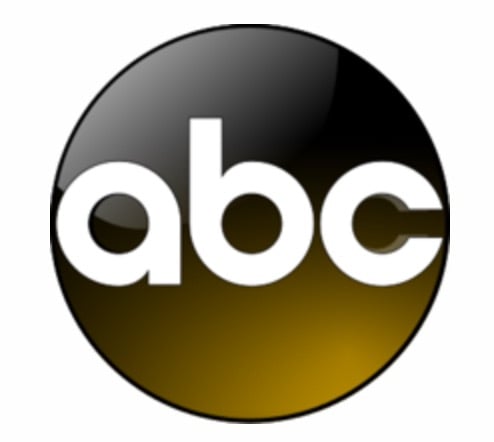 If you are watching on TV, you will need to know where to tune in. All seven games of the 2016 NBA Finals are on ABC. Check your local channel listings to find out what channel the NBA finals are on for your cable or satellite company.
You don't need any special sports package to watch the NBA Finals on TV.
https://youtu.be/qyG2Ui48pBE
The 2016 NBA Finals include The Golden State Warriors and the Cleveland Cavaliers. Last year the same teams met in the finals, with a long and tough battle to the end. The Warriors won, leaving Lebron and the Cavaliers with a frustrating loss.
Lebron James has been to the NBA Finals six times so far, and with the seventh in 2016 he hopes to bring home his first championship to Cleveland. In his six NBA Finals appearances Lebron won two and lost four.
This is Stephen Curry's second time to the NBA finals. Curry's first appearance with the Warriors in 2015 led to a win. Earlier this year Stephen Curry became the first unanimous NBA MVP.
What's New in iOS 10.1
What's New in iOS 10.1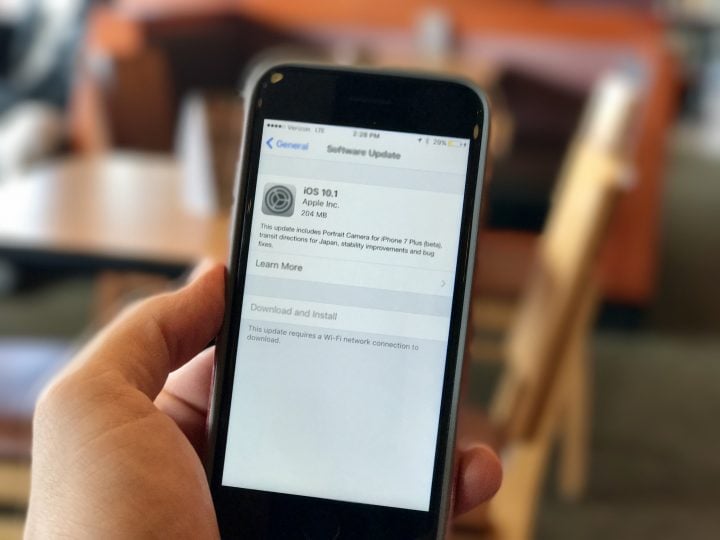 This is a list of what's new in iOS 10.1, including new features like Portrait mode on the iPhone 7 Plus and a number of important fixes for the iPhone and iPad.
Camera and Photos

Introduces Portrait Camera for iPhone 7 Plus that creates a depth effect that keeps your subject sharp while creating a beautifully blurred background (beta)
People names in the Photos app are saved in iCloud backups
Improved the display of wide color gamut photos in the grid views of the Photos app
Fixes an issue where opening the Camera app would show a blurred or flashing screen for some users
Fixes an issue that caused Photos to quit for some users when turning on iCloud Photo Library

Maps

Transit support for every major train, subway, ferry, and national bus line, as well as local bus systems for Tokyo, Osaka, and Nagoya
Sign-based transit navigation including layouts of all underground structures and walkways that connect large transit stations
Transit fare comparison when viewing alternative transit routes

Messages

New option to replay bubble and full screen effects
Messages effects can play with Reduce Motion enabled
Fixes an issue that could lead to contact names appearing incorrectly in Messages
Addresses an issue where Messages could open to a white screen
Addresses an issue that could prevent the report junk option from displaying with unknown senders
Fixes an issue where videos captured and sent in the Messages app could be missing audio

Apple Watch

Adds distance and average pace to workout summaries in the Activity app for outdoor wheelchair run pace and outdoor wheelchair walk pace
Fixes issues that may have prevented Music playlists from syncing to Apple Watch
Addresses an issue that was preventing invitations and data to appear in Activity Sharing
Fixes an issue that was allowing Activity Sharing to update over cellular when manually disabled
Resolves an issue that was causing some third-party apps to crash when inputting text

Other improvements and fixes

Improves Bluetooth connectivity with 3rd party accessories
Improves AirPlay Mirroring performance when waking a device from sleep
Fixes an issue where playback would not work for iTunes purchased content when the "Show iTunes Purchases" setting is turned off
Fixes an issue where certain selfie apps and face filters used with the FaceTime HD Camera on iPhone 7 and iPhone 7 Plus did not display a live preview
Fixes an issue in Health where individual strokes are converted to separate characters when using the Chinese handwriting keyboard
Improves performance of sharing websites from Safari to Messages
Fixes an issue in Safari that caused web previews in tab view to not display correctly
Fixes an issue that caused certain Mail messages to be reformatted with very small text
Fixes an issue that caused some HTML email to be formatted incorrectly
Fixes an issue that in some cases caused the search field to disappear in Mail
Fixes an issue that could prevent Today View Widgets from updating when launched
Fixes an issue where Weather widget sometimes failed to load data
Fixes an issue on iPhone 7 where Home Button click settings would not appear in search results
Fixes an issue that prevented spam alert extensions from blocking calls
Resolves an issue that could prevent alarm sounds from going off
Fixes an issue where audio playback via Bluetooth would cause the Taptic engine to stop providing feedback for some users
Resolves an issue preventing some users from restoring from iCloud Backup
For information on the security content of Apple software updates, please visit this website: https://support.apple.com/HT201222

Keep reading to check out the iOS 10 features and iOS 10.1 features that these updates offer.

As an Amazon Associate I earn from qualifying purchases.