4 Reasons Not to Install iOS 12.5.6 & 10 Reasons You Should
Install iOS 12.5.6 If Use Screen Time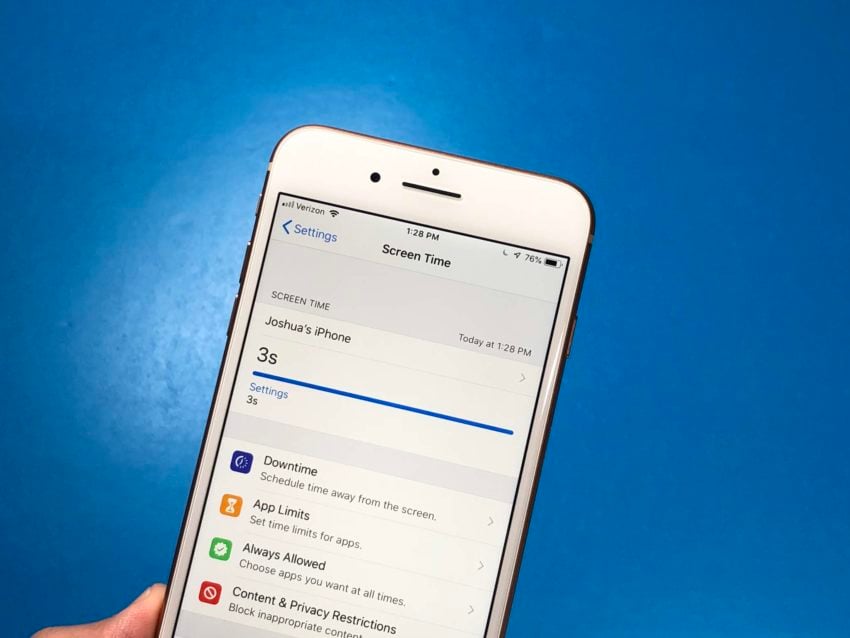 If you're running software older than iOS 12.2, your iOS 12.5.6 update brings a couple of useful changes to Screen Time.
With the latest version of iOS 12 on board, Downtime can be configured with a different schedule for each day of the week. There's also a brand new toggle that allows you to easily turn app limits on or off temporarily.
If you and/or your kids use Screen Time, and you're running software that's older than iOS 12.1, you should install iOS 12.5.6.
iOS 12.1 added the ability to change or reset your child's Screen Time passcode using Face ID or Touch ID. This is useful if you're trying to closely monitor how much your child is using an iPhone or iPad.
On top of that, the iOS 12.1 update fixed an issue that could prevent Screen Time from reporting specific websites in the activity report.
If you want the best Screen Time experience iOS 12 has to offer, download iOS 12.5.6.