5 Reasons to Wait for the iPhone SE 2 & 8 Reasons Not To
Apple is reportedly working on a new budget iPhone and today we want to walk you through some reasons why you should, and shouldn't, wait for the rumored iPhone SE 2.
If you're in the market for a new iPhone, but don't want one with a huge display, you'll want to take a long look at Apple's 4-inch iPhone SE. It's a few years old now, but the iPhone SE is still one of the best small phones on the market.
The iPhone SE's hardware is holding up and the device continues to perform at a high level after its move to Apple's iOS 13 operating system.
The original iPhone SE is absolutely worth considering in 2020, but you'll also want to take note of the iPhone SE 2 rumors that've emerged.
iPhone SE 2 Rumors
Japanese blog Mac Otakara, citing an "informed source," claims the device will be called "iPhone 9." Another source says it will be referred to as the iPhone SE (2020).
A report from Nikkei claims that Apple will launch its new low-cost iPhone in 2020. The device is reportedly being "viewed as the latest generation of the iPhone SE."
Bloomberg's Mark Gurman and Debby Wu report that Apple is working on a cheaper iPhone model for 2020 and analyst Ming- Chi Kuo has also released a report stating that Apple is indeed working on an "iPhone SE 2." The new device will reportedly look like the iPhone 8, but come with updated internals.
According to Digitimes, the iPhone SE 2 has entered the final phase of production verification at an assembly plant located in Zhengzhou, China. This means the device should be on track for a launch in 2020.
According to YouTuber Jon Prosser, Apple is preparing to launch the "iPhone 9" on April 15th with a release coming a few days later on April 22nd.
Another source talking to 9to5Mac says the launch is imminent and analyst Jeff Pu, from Chinese research firm GF Securities, believes Apple will launch the new iPhone SE in mid-April as well.
An 4.7-inch iPhone case has popped up at Best Buy. This isn't the first time we've seen a case for the unreleased phone, but it's the first time we've seen it popup at a major retailer like Best Buy.
The phone has also popped up on Chinese retailer JD's website as the "iPhone 9." It's a placeholder page and it doesn't reveal any official details about the device.
The "iPhone 9" has also popped up on Verizon's website. The reference was in a list of devices eligible for Verizon's iPhone trade-in plan.
A listing for a Belkin screen protector on Apple's website was recently updated showing compatibility with iPhone 8, iPhone 7, and "iPhone SE." Again, the new iPhone SE will reportedly look a lot like the iPhone 8.
References to the budget iPhone have also appeared in Apple's new iOS 13.4.5 beta, a sign that a launch might be getting closer.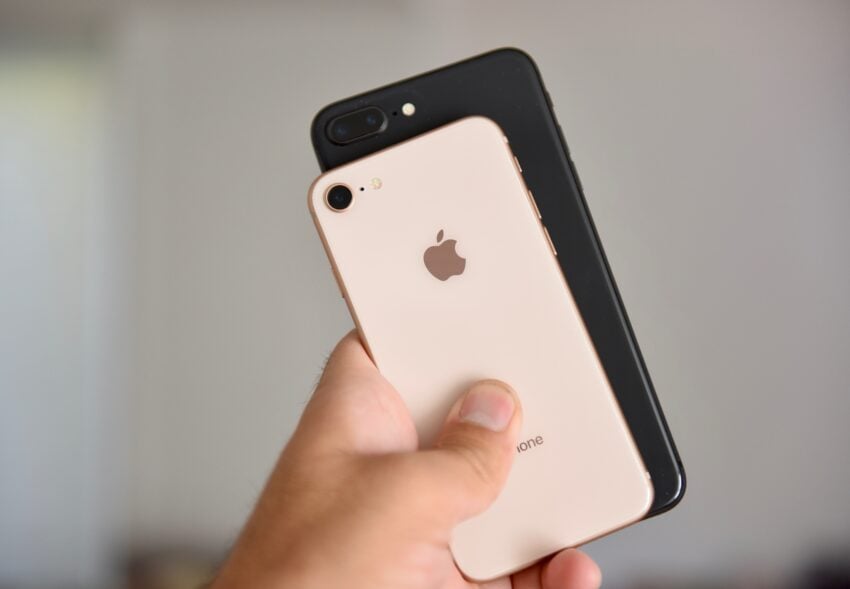 These rumors, and Apple's decision to stop selling the iPhone SE, puts those of you interested in buying a new version of the iPhone SE in a difficult position.
While some of you might want to hang around and wait for the iPhone SE 2, others might not want to wait for a rumored phone, particularly one that won't look like the original iPhone SE.
Remember, there are several excellent iPhone SE 2 alternatives on the market right now. There are also some great deals on Apple's current crop of iPhones.
If you're currently on the fence, here are some reasons why you should soldier on wait for the iPhone SE 2 and a few reasons why you might want to start looking at other devices.
Wait A Little Bit Longer
Unlike the flagship iPhone models, there's no definitive release cycle for the iPhone SE. The first edition landed in March of 2016, but the company skipped a release in March of 2017 and March of 2018.
For reference, the original iPhone SE was announced on March 21st in 2016. Pre-orders started on March 24 ahead of a release on March 31st. Apple re-released the phone nearly a year later on March 24th, 2017 with larger storage options.
Apple recently announced new hardware including new iPad Pros and a new MacBook Air. However, it didn't announce a new iPhone.
Everything is up in the air right now. That said, with specific dates emerging, cases arriving in retail stores, and references to a new iPhone appearing at Apple and Verizon, there's a very chance we see a launch sometime in April.
With that in mind, some of you might want to hang around for a few more days to see if Apple launches the device. At this point, we'd expect an announcement via a press release on the company's website.
If you can't wait any longer, you might want to start looking into iPhone SE 2 alternatives.

As an Amazon Associate I earn from qualifying purchases.