5 Things to Know About the Galaxy J Android Oreo Update
Now that the Samsung Galaxy S8 Oreo roll out has begun, owners of other devices like the company's Galaxy J series are curious about their Android 8.0 upgrade.
The Samsung Galaxy Android Oreo update is currently limited to Galaxy S8 and Galaxy S8+ users, but we expect the roll out to pickup steam in the weeks ahead.
Samsung will most likely start with recent flagships like the Galaxy Note 8, but we expect newer devices and mid-range phones to join the party soon after those upgrades begin to roll out.
The company hasn't confirmed Android 8.0 Oreo for the Samsung Galaxy J series, but owners of select Galaxy J7, Galaxy J5, and Galaxy J3 models should get upgraded to Oreo.
With that in mind, we want to take Galaxy J users through the most important things to know, right now, about their Android Oreo update and release.
February Patch
Galaxy J devices will likely get an update in February, but it probably won't be Android 8.0 Oreo.
Samsung is currently deploying its February security update. The update's arrived on board the first batch of Galaxy S8 Oreo updates and the company will, at some point, extend it to other devices.
Samsung's February security update comes with a several important patches. Some are from Google, others come from Samsung itself.
Keep your eyes peeled for this update as we push through the month.
Galaxy J Oreo Updates Confirmed
Samsung hasn't confirmed any Galaxy J Oreo updates yet, but leaks and carriers have revealed its plans ahead of time.
T-Mobile's confirmed Android 8.0 Oreo updates for its Galaxy J3 Prime and the Galaxy J7 Prime. The updates are currently in "Manufacturer Development" phase which means Samsung is currently working on the software behind the scenes.
The next step is testing at T-Mobile which could take several weeks while the carrier tacks on its own enhancements and bug fixes.
A leaked Galaxy Note 8 Oreo beta has also confirmed a series of upcoming Android 8.0 Oreo updates for the Galaxy J series. The information, which comes from developers on XDA-Forums, hints at Oreo updates for these devices:
Samsung Galaxy J3 2017
Samsung Galaxy J5 2017
Samsung Galaxy J7 2017
Samsung Galaxy J7+
Samsung Galaxy J7 Duos 2017
Samsung Galaxy J7 Max
Samsung Galaxy J7 Neo
Samsung Galaxy J7 Prime
Samsung's Galaxy J5 Pro and Galaxy J7 Pro don't appear on the list, but the two devices should get upgraded to Android Oreo down the road.
Galaxy J Android Oreo Release Date
The Samsung Galaxy S8 Android Oreo release just started which means owners of other devices probably have a bit of a wait ahead of them.
It's unclear where these Galaxy J devices fit on Samsung's Oreo totem pole. We expect the company to focus on the Galaxy S8 before pushing Oreo to newer Galaxy models and older flagships like the Galaxy S7.
Samsung recently started working on Oreo for the Galaxy A5 (2017), Galaxy S7, and Galaxy Tab S3, but we haven't seen anything for the Galaxy J3, Galaxy J5, or Galaxy J7. Not yet at least.
We typically catch wind of testing ahead of time (either rumors or benchmarks) and updates typically pass through the Wi-Fi Alliance for certification before release. Keep your eyes peeled for these milestones as we push into the year.
And while it would be great to see Samsung release a Galaxy J Oreo beta, don't expect one.
Galaxy J Android Oreo Features
The Galaxy J Android Oreo update hasn't leaked, but we have a pretty good idea about what to expect from its features and enhancements.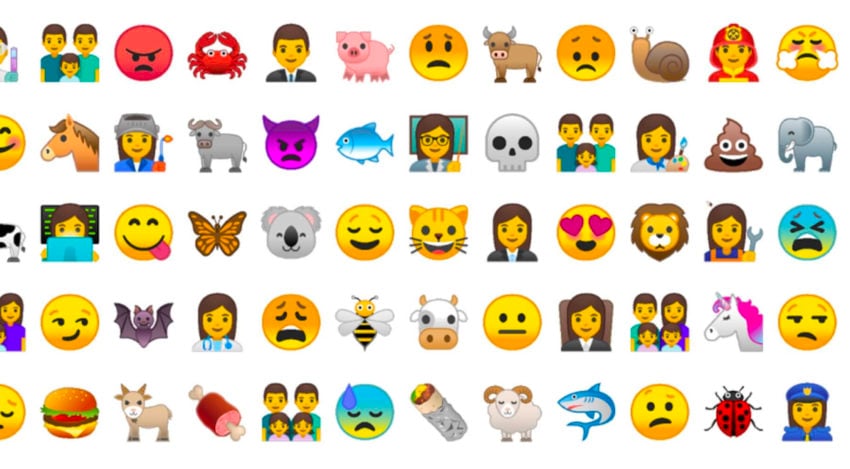 Samsung's version of Android 8.0 Oreo comes with a long list of changes including improvements to the Samsung Keyboard, Home Screen and Quick Panel upgrades, a new feature called Color Lens, custom colored folders, better privacy options for your Galleries, and new emojis.
We'd expect most of the Galaxy S8's Oreo features to make it over to the newer Galaxy J models though we could see Samsung hold some features back due to hardware limitations.
We've already taken a deep dive into Google's version of Android 8.0 and we've also taken a look at Samsung's Experience 9.0 UI. Both of those guides are worth a look if you're curious about Samsung's version of Oreo.
Android 8.1
With a Samsung Galaxy J Android Oreo release probably weeks away, it's possible that we see Samsung roll out some Android 8.1 features with Oreo.
Android 8.1 is the first major maintenance release for Oreo and it includes a mix of features, bug fixes, patches, and enhancements.
The Android 8.1 update is currently available for Google's Nexus and Pixel devices (including the Nexus 5X and Nexus 6P), but Samsung's version of Oreo is currently based on Android 8.0.
We could see Samsung pull some Android 8.1 features into its version of Android 8.0 (like it did with Android 7.0 and Android 7.1) so make sure you dig into Android 8.1's changes as well.
We've put together a guide to Android 8.1 and it'll walk you through some of the important changes on board.
4 Reasons Not to Install Galaxy S8 Oreo & 11 Reasons You Should
Install Oreo If You Want to Improve Your Security
If you value your security, and we assume all of you do, you should think about installing the Galaxy S8 Oreo update soon after it arrives for your phone.
Samsung continues to release important security patches for Galaxy-branded devices and your Galaxy S8's Android 8.0 Oreo update should bring the latest patches from Samsung, and Google, to your phone.
The Galaxy S8 Android Oreo update delivers the company's latest security updates and we expect upcoming releases to come with newer security patches.
If you're curious about Samsung's security updates, you can read more about the changes on Samsung's website.
If you failed to download an older security update from another month, you'll get those patches when you go to install Android Oreo on your Galaxy S8 for the first time.
The Galaxy S8 Oreo update also comes with security improvements to Samsung Pay, Samsung's popular mobile payment solution. If you use Samsung Pay, you should probably download the Android Oreo update soon after it arrives for your phone.
It also comes with some enhancements to Find My Mobile including the ability to remotely back up Secure Folder to Samsung Cloud when you lose your phone and a way to lock up Samsung Pass using Find My Mobile.
On top of those features, Oreo comes with enhancements to the device's Biometrics. Features that use biometrics like your face, fingerprints, and irises are only available when you use a secure screen lock type (pattern, PIN, or password).
If you decide to switch to a non-secure screen lock type (Swipe or None), the device will automatically suspend biometric authentication for unlocking and for verification in apps like Samsung Pay and Samsung Pass.