5 Things to Know About the Samsung Galaxy A Oreo Update
Samsung might be starting with its Galaxy S flagships, but the popular Galaxy A series will also get upgraded to Android 8.0 Oreo down the road. In this guide we'll take you through what we know and a few things we expect from Samsung's Galaxy A Oreo update and release.
The first Samsung Galaxy Android Oreo update is getting closer. The company's closed up the Galaxy S8 Oreo update's beta and the software upgrade is currently in carrier testing ahead of its arrival.
The Galaxy S8 Oreo update is likely going to be first in line, but we expect the company to deploy a long list of Android 8.0 upgrades in 2018.
Flagships like the Galaxy Note 8 and Galaxy S7 will make the transition from Nougat to Oreo and so will devices like the Galaxy A8, Galaxy A7, Galaxy A5, and Galaxy A3.
This walkthrough will take you through the Galaxy A Oreo update, what you can expect from the release date, and a look at the update that'll most likely precede Oreo.
Samsung February Update
If you own a Galaxy A series device your next Android update probably won't be Android Oreo. Instead, it'll most likely be the company's February security update.
Google recently confirmed its latest security patch and we expect Samsung to start rolling out a February patch of its own in the near future.
Google's February update comes with a handful of patches and Samsung's version of the update comes with some additional patches for Galaxy devices.
If you get a software prompt on your Galaxy phone in February, there's a good chance it'll be a security/bug fix update and not Android Oreo.
Galaxy A Oreo Updates Confirmed
Samsung hasn't released an official list of Galaxy Android 8.0 Oreo updates, but thanks to leaks, we have some pretty strong leads.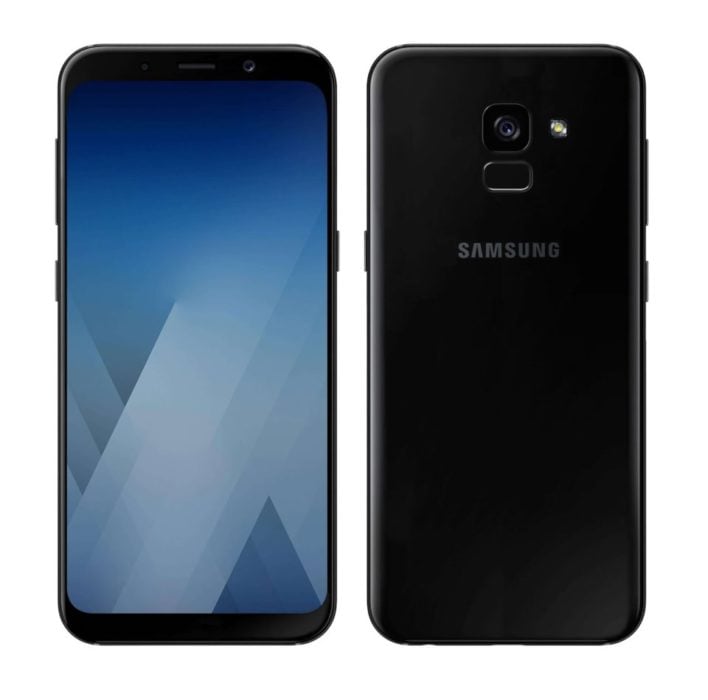 Thanks to the leaked Galaxy Note 8 Oreo beta, we've got a look at Samsung's plans for Oreo and it should make Galaxy A series owners happy.
The Galaxy A8 (2016), Galaxy A8 (2018), Galaxy A8+ (2018), Galaxy A7 (2017), Galaxy A5 (2017), and Galaxy A3 (2017) are all on the list.
The list also includes Galaxy A-branded tablets like the Samsung Galaxy Tab A 8.0 SM-T355, Galaxy Tab A 8.0 SM-T380/T385 2017, and the Galaxy Tab A 10.1 SM-T580.
Again, these updates aren't official just yet, but they're essentially locks.
Samsung typically keeps devices upgraded with major Android software updates for two years before ending support. Devices that launched in 2016, like the Galaxy A8 (SM-810), should be safe.
Galaxy A Oreo Release Date
It's unclear when the Samsung Galaxy A Oreo update will start rolling out. Again, we expect the company to focus on the Galaxy S8 before pushing the software out to devices like the Galaxy A8, Galaxy Note 8, and Galaxy S7.
The Galaxy S8 Android Oreo release is expected to take place in February though Samsung and its carrier partners remain mum about a start date.
Flagships are almost always first to major Android software upgrades which means those of you who own 2018 Galaxy A models should be first in line to Android Oreo.
Once those roll outs begin, the company will turn its attention to mid-range models and older devices. Samsung reportedly just started working on the Galaxy A5 (2017) Oreo update.
Don't expect Samsung to offer an Android Oreo beta ahead of the release.
Galaxy A Android Oreo Update
We already know quite a bit about Samsung's version of Android 8.0 Oreo thanks to several leaks and the Galaxy S8 Oreo beta. The Galaxy A Oreo update might not be identical to the Galaxy S8's Oreo update, but we expect it to be fairly close.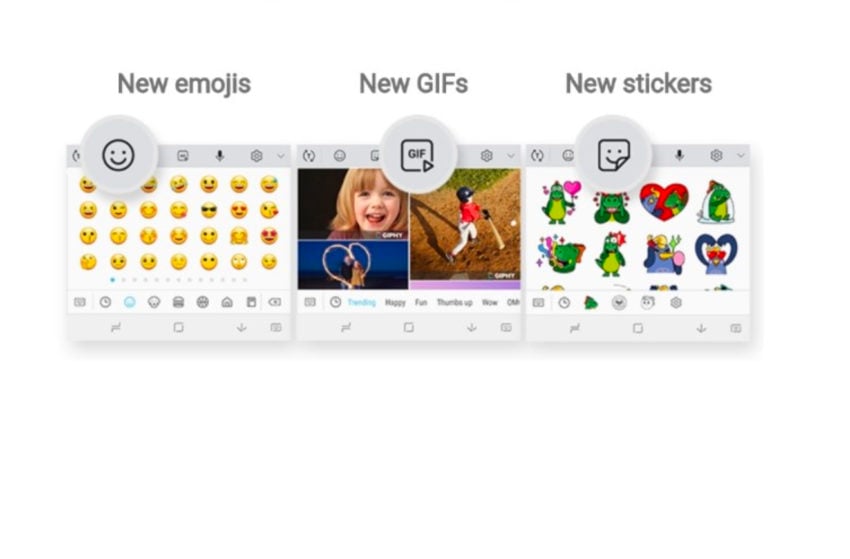 Samsung's version of Android 8.0 Oreo comes with a huge list of changes including an improved Samsung Keyboard, Home Screen and Quick Panel upgrades, Color Lens, custom colored folders, better privacy options for your Galleries, and new emojis.
We've already taken a deep dive into Android 8.0 and Samsung's Experience 9.0 UI and those guides are worth a look if you haven't been following along.
Android 8.0 vs. Android 8.1
Google released its Android 8.1 update in December, but all signs point to Samsung using Android 8.0, at least initially.
Android 8.1 Oreo, or MR1, is a maintenance release and it includes a nice mix of new features, enhancements, bug fixes, and patches.
The update is currently available for Google's Nexus and Pixel devices (including the Nexus 5X and Nexus 6P), but it's unclear when or even if Samsung will adopt the version and/or its feature set.
At this point, Galaxy A users should anticipate Samsung and its carrier partners rolling out Android 8.0 and not Android 8.1 Oreo.
4 Reasons Not to Install Galaxy S8 Oreo & 11 Reasons You Should
Install Oreo If You Want to Improve Your Security
If you value your security, and we assume all of you do, you should think about installing the Galaxy S8 Oreo update soon after it arrives for your phone.
Samsung continues to release important security patches for Galaxy-branded devices and your Galaxy S8's Android 8.0 Oreo update should bring the latest patches from Samsung, and Google, to your phone.
The Galaxy S8 Android Oreo update delivers the company's latest security updates and we expect upcoming releases to come with newer security patches.
If you're curious about Samsung's security updates, you can read more about the changes on Samsung's website.
If you failed to download an older security update from another month, you'll get those patches when you go to install Android Oreo on your Galaxy S8 for the first time.
The Galaxy S8 Oreo update also comes with security improvements to Samsung Pay, Samsung's popular mobile payment solution. If you use Samsung Pay, you should probably download the Android Oreo update soon after it arrives for your phone.
It also comes with some enhancements to Find My Mobile including the ability to remotely back up Secure Folder to Samsung Cloud when you lose your phone and a way to lock up Samsung Pass using Find My Mobile.
On top of those features, Oreo comes with enhancements to the device's Biometrics. Features that use biometrics like your face, fingerprints, and irises are only available when you use a secure screen lock type (pattern, PIN, or password).
If you decide to switch to a non-secure screen lock type (Swipe or None), the device will automatically suspend biometric authentication for unlocking and for verification in apps like Samsung Pay and Samsung Pass.

As an Amazon Associate I earn from qualifying purchases.