10 Best Third Person Shooter Games for Android
These are the best third person shooter games for Android. If you love non-stop action, peeking around corners, and getting headshots, try these games. With thousands of games on the Google Play Store, it's hard to find quality games. That's why we've done the hard work for you and made a list of the best shooters in 2018.
We have everything from intense fast shooters, Grand Theft Auto mayhem, battle royale games and arcade-style action. Most of these titles are free and offer tons of entertainment. Or, are good enough to spend a few dollars on.
Read: 10 Best PUBG Like Battle Royale Mobile Games
While first-person shooter games are the most popular, there is no shortage of third-person titles with the same stunning graphics and action-packed gameplay. Then, as more games get released in 2018 we'll update this list. In the meantime, try one of the awesome games in our slideshow below.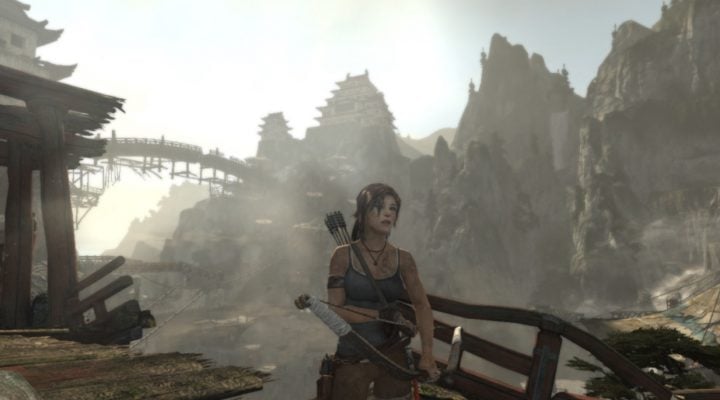 Android games are approaching console-quality graphics but most of them need a powerful new smartphone or tablet. That said, some have graphics controls and sliders so you can adjust it for your phone. Ensuring the best experience no matter what device you own.
These 3rd person shooter games will have you on the edge of your seat waiting for the next target, give you grenades to throw, or outfit you with super-human abilities and a suit of armor. Not to mention there are plenty of dangerous missions to complete, co-op modes, and even multiplayer third person shooters like Shadowgun Deadzone.
Read: 10 Best First Person Shooter Games for Android
When you look for games on the Google Play Store you'll find hundreds of them. Most of which are poor copies of others or not worth downloading. That said, we have some great PC and console ports that are a blast, and other games designed for mobile players. Furthermore, we have some fun Fortnite alternatives too.
Take Overkill 3 as an example, it's like Deadspace for Android and loads of fun. So, don't just download any game you find, download the best gamer-approved shooters from our list. These will save you time, money, and are games you'll actually enjoy.
Additionally, Android's new Vulkan API for graphics ensures the highest quality possible on a mobile device, and games will only get better now that Android 8.0 Ore is here. We also recommend checking out our list of some action games, and the best fighter games for Android while you're here.
Grand Theft Auto
The first game that comes to mind has to be Grand Theft Auto or the entire franchise. If you're a fan of Grand Theft Auto on PC or console, why not play them on Android? Luckily for us, Rockstar Games has delivered five of their games for Android.
One of my favorites is still Grand Theft Auto: Vice City, but that's just one of four others you can try on any Android smartphone or tablet. The graphics are the same as a console, which means they look great. You'll enjoy Bluetooth controller support, and improved controls built from the ground-up for mobile devices and a touchscreen. Try Vice City, San Andreas, and others, or download them all.
Keep in mind that these are the full games, which means they take up a lot of space. We recommend a device with an SD card or a newer phone and tablet with at least 64GB of storage.