49 Fallout 4 Mods We Want for PS4 & Xbox One
SMM Small Map Markers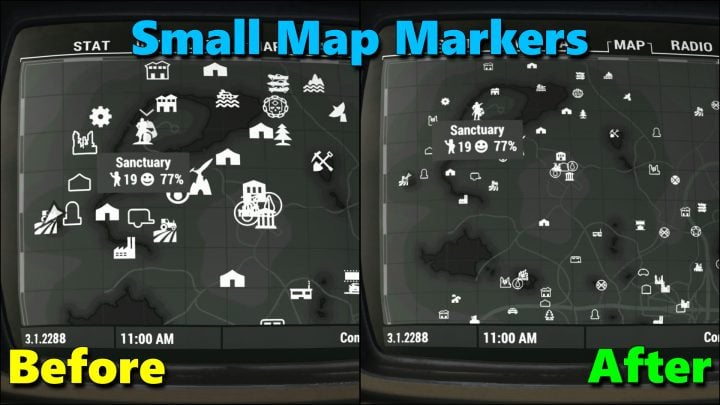 I'm kind of shocked that this mod hadn't been done already but I'm happy that it's finally here.
SMM Small Map Markers from developer Feyawen is a pretty simple mod but it's extremely useful for those of you that are constantly checking your map. So, a lot of you.
What this mod does is cut the size of markers on the map in half making the map, and its contents, a lot easier to deal with. It's easier on the eyes, particularly in crowded areas.
Get a feel for it in the video below.

This article may contain affiliate links. Click here for more details.