10 Galaxy Note 8 Android Pie Release Date Tips
The Samsung Galaxy Note 8 Android Pie update continues to make progress and it looks like it's still on track for a release in early 2019. With that in mind, we want to take you through some steps that will help you prepare yourself, and your device, for your Galaxy Note 8 Android Pie release date.
Samsung started with the Galaxy S9 and Galaxy Note 9, but Android Pie will soon move out to older devices like the Galaxy S8 and Galaxy Note 8.
The Galaxy Note 8 Android Pie update is currently in beta testing and it looks like the company is still planning to get the official version of the update out sometime in February or March.
We don't have any specific dates just yet, but we expect carriers to provide those once Samsung fires up the global roll out.
The Galaxy Note 8's Android Pie update is a major release thanks in part to the company's new One UI, formerly known as Samsung Experience and TouchWiz. Android Pie looks a whole lot different than Android Oreo.
If you want to try the new UI and Android Pie's new features on your Galaxy Note 8 right now you have to join the beta or sideload the software. The Galaxy Note 8 Pie beta is available for select models in select countries. With the official release as close as it is, we don't expect a major expansion in the coming days.
The Galaxy Note 8 Android Pie release date is getting closer which means it's important to start preparing yourself and your device for the move. If you spend a little time preparing ahead of the release date you should be able to avoid major headaches.
If you don't know where to start here's a list of tips that will help get you started while you wait for your Galaxy Note 8 Android Pie release date to arrive.
Start Preparing Right Now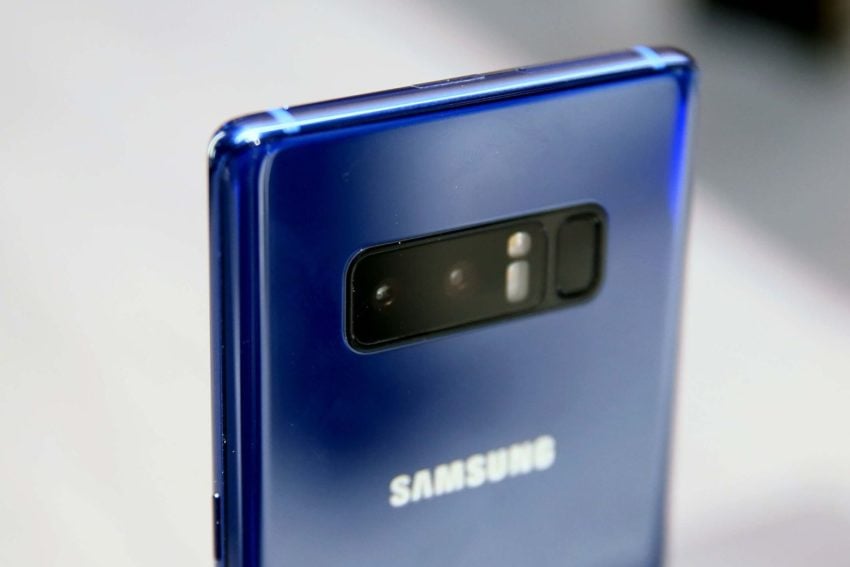 You might not have an official Android Pie release date to work with but don't let that stop you from doing some early preparation. It could go a long way toward preventing issues.
You don't need to spend hours preparing for Android Pie. Set aside 30 minutes or so and you'll be ready to go once the update arrives.
As we approach the release date you'll want to check on your storage and delete files (apps, videos, game saves, etc) you no longer need. This will ensure that you have enough space for Android Pie. We expect the update to be between 1.5GB and 2GB for non-beta users.
Be sure that all your important data is backed up somewhere before you hit the download button. Check your automatic backups and use Samsung's Smart Switch solution if you need to.
If you use your Galaxy Note 8 for work and you have an IT department, it might be a good idea to check in with them before you install Android Pie.
This might tedious, but starting this work now should make the transition from Android Oreo to Android Pie a bit easier.
We've put together a pre-installation guide that will help you prepare for Android Pie. If you're new to Android or you just want to be as prepared as humanly possible, take a look at it.