Galaxy Note 8 vs Pixel 2 XL: What Buyers Need to Know
Smartphone buyers have plenty of great Android phones to choose from and more are on the way. Two of the most exciting phones for the second half of the year is the Galaxy Note 8, and Google's Pixel 2 XL. With the Note 8 now available and pre-orders live for the new Pixel, here's how the two compare.
Samsung's new phone arrived on September 15th and offers a huge screen with plenty of neat features. Google's new Pixel 2 is coming later this month, and it's loaded with features too.
Read: Galaxy Note 8: 5 Reasons to Wait & 4 Reasons Not To
In this post, we'll go over everything you need to know about each smartphone. From the release dates, screen sizes, cameras and more. These are two very different phones with their own unique approach, but both are certainly worth considering.
Trying to decide which one to buy is no easy task. That said, our information should help you decide if the Pixel 2 XL is even worth the wait. With excellent big-screen phones readily available like the Galaxy S8 and LG G6, some buyers have a tough choice to make.
Old Note 7 users likely already have their eyes on the new Note 8, or bought it already. However, Google's Pixel XL 2 is an enticing offer with a similar big bezel-free screen, impressive camera and great battery life.
Both phones have pros and cons, and this comes down to what each user needs the most. For now, here's everything you need to know about the Galaxy Note 8 and Google's bigger Pixel 2 XL. There is a smaller regular Google Pixel 2, but you're likely interested in the bigger screen of the XL.
Galaxy Note 8 vs Pixel XL 2: Display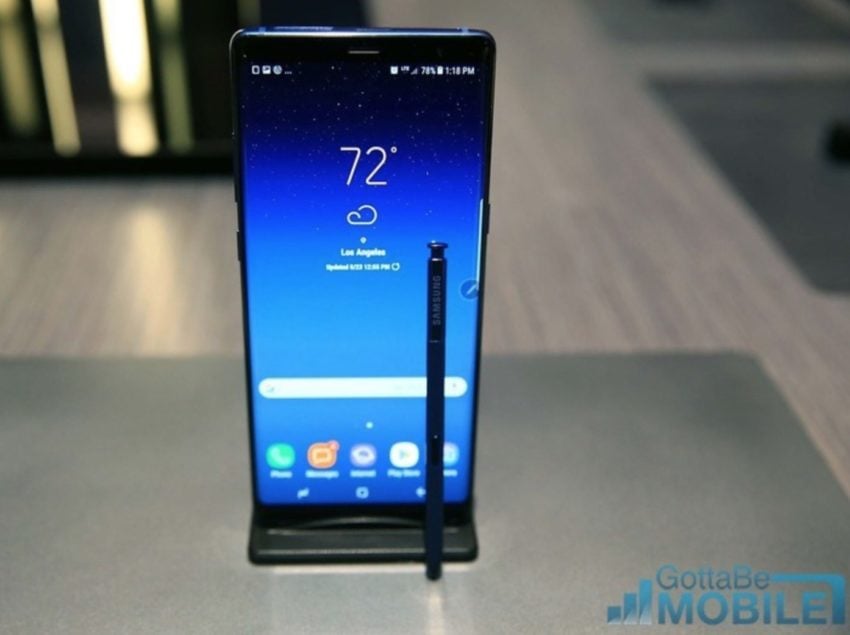 First things first, most potential buyers will consider the screen size first. Then get into other aspects like the camera or battery life. These days almost everyone expects a big screen, and these two phones deliver exactly that.
Both the Galaxy Note 8 and the Google Pixel XL 2 have really big and beautiful screens. Deciding what size you want or need will be the question.
On August 23rd Samsung officially unveiled the Galaxy Note 8. Complete with a massive 6.3-inch Quad-HD Infinity Display and two cameras on the back. The sides of the screen are curved and bend off the sides of the body. Making it look like it has no bezels. Then, the bezels on the top and bottom are extremely small. Just like the Galaxy S8 and Galaxy S8+ from earlier this year. Samsung manages to offer that big screen without making the phone physically bigger than past devices. Thanks to the small bezels and removal of the physical home button. Giving us more screen real-estate in the same form factor. Samsung uses S-AMOLED screens with a high Quad-HD resolution that are long and skinny.
The Pixel XL 2 offers something similar by delivering a LG-made OLED screen coming in at 6-inches. This screen is also slightly curved and stretches to the edges of the phone, minimizing the bezels. However, the bezels are slightly bigger due to dual front-facing speakers. That's a trade-off many should consider.
Google's Pixel 2 XL uses the same long and skinny aspect ratio and edge to edge design as the Note. Basically, neither of these phones will have a wide screen like the Galaxy Note 5 or Note 7. The Pixel is smaller though, and likely easier to hold and use for most.
How big of a screen do you need or want? The Note 8 is massive at 6.3-inches, while the older Galaxy S8 is only 5.8-inches. If you're interested in a perfect middle ground, consider the 6-inch Pixel 2 XL.