How to Fix Poor Samsung Galaxy S6 Nougat Performance
The Samsung Galaxy S6 Nougat update is causing performance issues and today we want to show you how to get a handle on these problems if you encounter them after installing Android 7.0 on your Galaxy S6 or Galaxy S6 Edge.
Samsung's Android 7.0 Nougat roll out recently extended to the Galaxy S6 and Galaxy S6 Edge, the company's two flagship models from 2015. Both are making the move from the dated Android 6.0.1 Marshmallow.
The Samsung Galaxy S6 and Galaxy S6 Edge Nougat updates didn't go through a public beta though Samsung spent weeks testing the software for bugs and issues behind the scenes.
While some Galaxy S6 Nougat users are reporting stable software, others are running into problems with their upgrade.
Galaxy S6 Nougat performance problems (lag, random freezes, lockups, etc) are plaguing some device owners and we expect complaints about these issues to pickup as Samsung's Galaxy S6 Nougat release spreads to new devices and new regions. The update should gain steam as we push into May.
If you encounter bad Galaxy S6 Nougat performance you'll obviously want to get a handle on the issues. Here we want to outline some strategies and some fixes to try in an effort to improve performance on your aging device.
How to Fix Bad Galaxy S6 Battery Life After Nougat
If your bad performance is tied into bad Nougat battery life, here are a few options to consider.
First, we always recommend waiting a couple of days before taking drastic measures. Battery life sometimes takes a few days to settle in so you'll want to be patient if you start noticing issues after installing Android 7.0.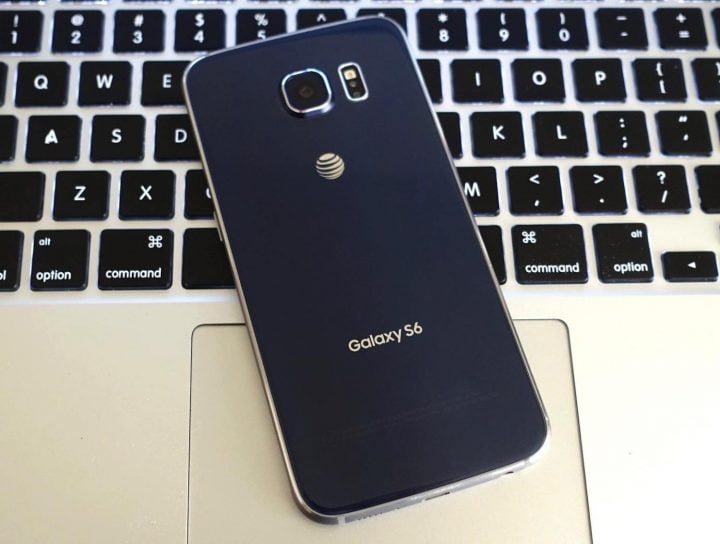 If you're still noticing weird battery drain after two full days with Nougat, you'll want to start digging deeper into the problem.
We've outlined some proven ways to fix bad Galaxy S6 battery life and you'll want to give it a look before you perform a factory reset or get in contact with Samsung or your carrier.
Use Download Booster
If you're noticing slow download speeds, particularly with large files, you might try using the Galaxy S6's Download Booster.
Download Booster makes it so your device downloads files larger than 30MB using Wi-Fi and cellular connectivity at the same time. If you're connected to a solid Wi-Fi network, you should see extremely fast download times.
To enable Download Booster on your Galaxy S6, go to Connections > More connection settings > Download booster and enable it.
You'll want to monitor your use if you're on a capped data plan. Download Booster will chew through your cellular data.
Restart Your Galaxy S6
Here's an extremely quick fix to try if you're noticing poor Nougat performance on your Galaxy S6 or Galaxy S6 Edge.
Power your device down, wait, and power it back on. This is the first thing to try if you're noticing lag, lockups, freezes, or another performance issue.
Cleanup Your Galaxy S6
Now would be a good time to cleanup your Galaxy S6 and Galaxy S6 Edge.
If you've owned your device for a year or more you've probably accumulated a ton of junk on your device. Photos you no longer look at. Videos you no longer need. Apps you no longer use. The list goes on.
If you're nearing your storage threshold, and even if you aren't, it might be a good idea to do some spring cleaning to free up some hard drive space.
If you get rid of the clutter, you could see a performance boost.
Sleep Apps
The Galaxy S6 Nougat update delivers a useful feature that could help you get a handle on your device's CPU and/or battery life.
With Nougat on board you can now sleep applications so that they don't send out notifications or use up battery life in the background. It's a nice remedy for apps that are known resource hogs.
To sleep an application on your Galaxy S6, press and hold on an app icon. You should see a few options popup.
From there, choose to sleep the selected application. Use this regularly and you could see a nice performance bump.
Update Your Apps
If performance issues are related to your apps, try updating your applications to see if that improves performance.
In the weeks since the Nougat release, many Android developers have released bug fix updates for their applications.
If you don't have automatic updates flipped on, there's a good chance you've missed one, or more, of these updates on your Galaxy S6.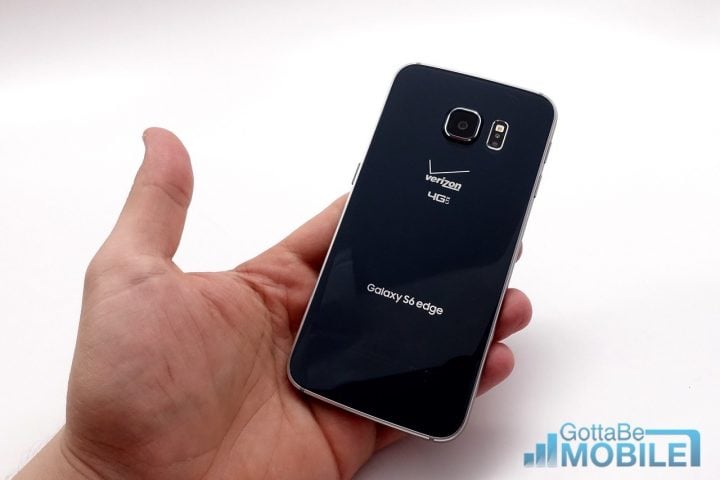 If its been awhile since you updated your Galaxy S6's apps, you should head into your applications and the Google Play Store to check for updates.
Don't blindly install updates though. You'll want to read reviews from other Nougat users before you make your move.
Most applications work fine with Nougat but some you might stumble across a rotten apple or two.
Use Device Maintenance
The Galaxy S6's Nougat update also comes with another useful feature in the device settings. It's called Device Maintenance.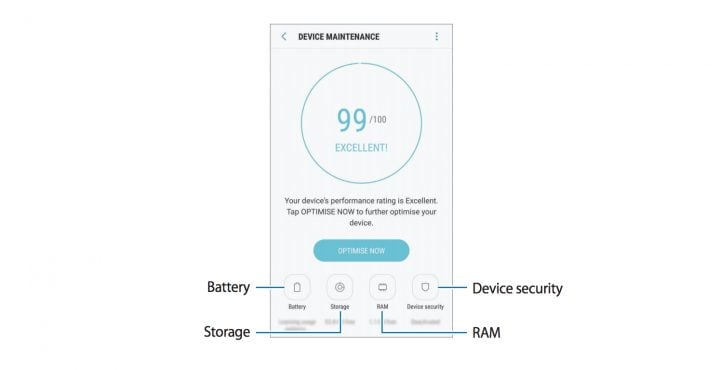 Once you open it up from within Settings you'll come to a screen with a few options including Battery, Storage, RAM and Device Security. Each of these comes with a subset of choices from power saving modes to performance enhancements.
You'll want to dig into each of these categories and see what combination works best for you and your device.
Turn Off S Voice
S Voice, Samsung's version of Siri/Cortana, can be useful but it can also be a resource hog. If you don't use S Voice or if you simply want to limit its capabilities, we recommend shutting it off to see if it helps improve performance.
To completely disable S Voice on your Galaxy S6 you'll want to head into Applications Manager, find S Voice, tap on it, and tap on Disable.
You can always enable again if you need it or if turning it off fails to fix your performance.
Use Another Launcher
The Galaxy S6 Nougat update brings the company's new Samsung Experience (formerly known as TouchWiz). It's a nice addition but it could be the source of your issues.
If you're fine with using a third-party launcher, we recommend looking into one. There are tons of options out there but we recommend Nova Launcher on the Google Play Store.
Nova Launcher comes with tons of customization options that will help you keep your device's performance under control.
Hidden Developer Mode
If you only have a few seconds to spare you can try going into the Galaxy S6's hidden developer mode. It could help you speed up your phone without having to put in a lot of work.
We've put together a step-by-step walkthrough that will take you through the entire process. It's worth a look if you can't a fix or don't want to spend a ton of time trying to resolve your issues.
Start from Scratch
If nothing here (or elsewhere) works for you, you can opt for the nuclear option: Wiping your phone completely and starting from scratch. This is a time consuming fix but its been known to work well, particularly on older phones like the Galaxy S6.
To do this on Nougat, go to Settings > General management > Reset > Factory data reset > Reset Device > Delete All.
Remember to backup all of your files before you do this. This should only be used as a last resort because it's going to take some time to set your phone up again.
4 Reasons Not to Install Galaxy S8 Oreo & 11 Reasons You Should
Install Oreo If You Want to Improve Your Security
If you value your security, and we assume all of you do, you should think about installing the Galaxy S8 Oreo update soon after it arrives for your phone.
Samsung continues to release important security patches for Galaxy-branded devices and your Galaxy S8's Android 8.0 Oreo update should bring the latest patches from Samsung, and Google, to your phone.
The Galaxy S8 Android Oreo update delivers the company's latest security updates and we expect upcoming releases to come with newer security patches.
If you're curious about Samsung's security updates, you can read more about the changes on Samsung's website.
If you failed to download an older security update from another month, you'll get those patches when you go to install Android Oreo on your Galaxy S8 for the first time.
The Galaxy S8 Oreo update also comes with security improvements to Samsung Pay, Samsung's popular mobile payment solution. If you use Samsung Pay, you should probably download the Android Oreo update soon after it arrives for your phone.
It also comes with some enhancements to Find My Mobile including the ability to remotely back up Secure Folder to Samsung Cloud when you lose your phone and a way to lock up Samsung Pass using Find My Mobile.
On top of those features, Oreo comes with enhancements to the device's Biometrics. Features that use biometrics like your face, fingerprints, and irises are only available when you use a secure screen lock type (pattern, PIN, or password).
If you decide to switch to a non-secure screen lock type (Swipe or None), the device will automatically suspend biometric authentication for unlocking and for verification in apps like Samsung Pay and Samsung Pass.