How to Fix Poor Surface Pro Performance
Poor performance can ruin any Windows 10 PC, and the Microsoft Surface Pro isn't an exception. If you can't trust it to load programs quickly, you can't use the device to replace your laptop. We'll show you how to fix bad Surface Pro performance in just a few minutes.
The Surface Pro 3, Surface Pro 4 and 2017 Surface Pro all run Microsoft's Windows 10 operating system. The operating system performs well, usually. You can quickly log in and begin the tasks you need to complete.
Staying productive with the Surface Pro is not always that easy. Apps will sometimes crash, so you to lose your work. Microsoft Edge, the browser included with Windows 10, will lock up without warning. Some users say that their device's Windows Hello camera fails to identify them as quickly as it should. The device takes a long time to load apps and games when it finally does unlock.
You don't have to suffer through poor Surface Pro performance. Use these tips to get your Surface Pro 4, Surface Pro and 2017 Surface Pro working the way it should again.
Read: 14 Windows 10 Tips & Tricks from a Fanatic
How to Fix Surface Pro Battery Life
Every Surface Pro provides users with a battery life estimate in the battery meter on the taskbar. If that meter suddenly has a lower estimate than it has in the past, act quickly to make your battery last longer.
Start by adjusting the screen brightness on your Surface Pro. Open the Action Center by swiping left from the right edge of your screen. Now tap on the button with the light icon. Keep tapping it to change how bright your screen gets. The lower the brightness setting, the more battery life you'll save.
Read: How to Fix Bad Windows 10 Battery Life
You can use the Battery Saver utility to improve battery performance further. Open the Settings app. Click on System. Then select Battery in the menu on the left. Have your Surface Pro turn on Battery Saver when its power gets low. Use the Battery Usage by App option at the top of the screen to see what apps and programs are hurting your device's battery life.
Close Programs from the Task Manager
Heavy programs running in the background can hog memory and processing power. Close programs that you aren't using to temporarily boost your Surface Pro's performance.
The Task Manager will tell you which programs are hogging resources. Use your mouse to right-click on the Windows button in the taskbar. Select Task Manager from the pop-up menu. Click on More Details. Use the list to close apps that are gobbling up resources. Don't close a background task if you aren't sure of what it does. Some background tasks are essential to Windows.
Restart Your PC
If you think that an update might be responsible for some of your Surface Pro's performance issues, restart your Surface Pro. Open the Start Menu by tapping on the Windows button. Tap on the power button, and select Restart.
Check for Updates
The Surface Pro slows down when it's preparing to install large updates in the background. Finishing these updates immediately will get your device back to peak performance.
Tap or click on Settings. Click on Update & Security. Let any pending updates finish installing. Now, restart your Surface Pro. Your Surface Pro should run better after the update.
Remove Unused Programs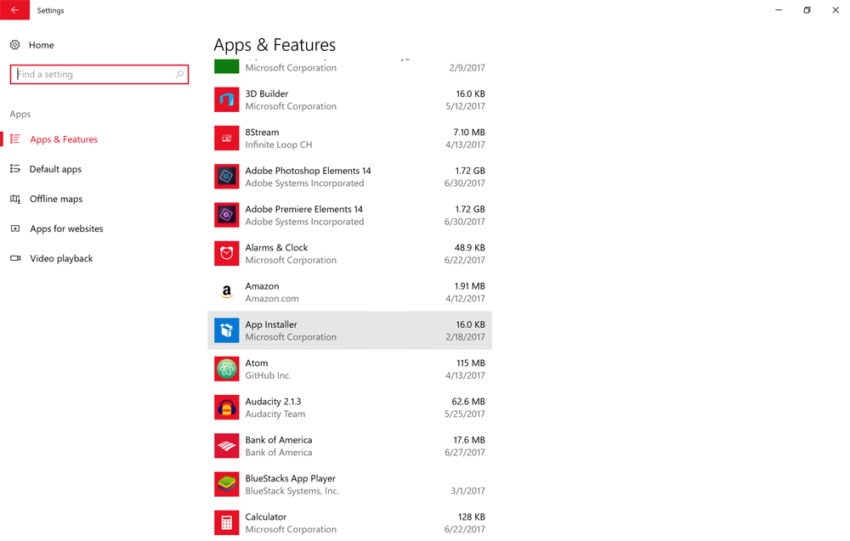 The programs you install on your Surface Pro can severely impact its battery life and performance. Programs can run in the background without you knowing, and they can constantly tax your processor and RAM.
Uninstall any programs that you aren't using. Open the Settings app. Click on Apps. Use this list to remove any programs that you don't use.
Turn Off Cortana
A background task lets you call on Cortana with a voice command. Turning off her Always Listening feature disables that background task and could improve your Surface Pro's performance.
Tap or click on the search bar on your screen. Click the Settings cog along the left edge of the Cortana window. Now flip the "Let Cortana Respond to Hey Cortana" to off.
Reset or Restore Your Surface Pro
If you still notice performance problems, reset your Surface Pro. A reset removes every program that you've installed to get you back to peak performance. If there's enough free storage space, your videos, pictures and documents will stay where they are.
Read: How to Reset Windows 10 Laptops, Desktops and Tablets
Go to the Settings app. Tap or click on Update & Security. Select Recovery from the menu on the left.
10 Best Surface Pro Alternatives in 2020
ThinkPad X1 Tablet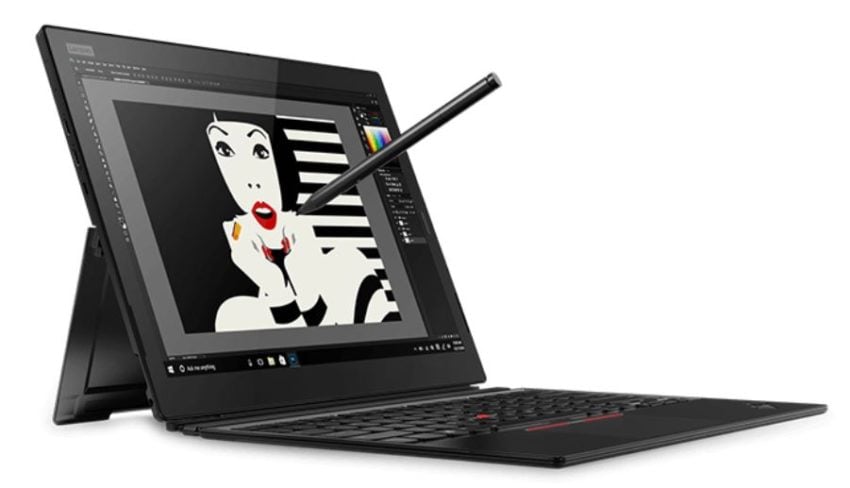 The ThinkPad X1 Tablet offers a lot of great features: a durable shell, an amazing display and Amazon's Alexa personal assistant.

The ThinkPad X1 Tablet has a 13-inch display. And, despite its good looks, the device has passed 12 military torture tests to ensure it can survive dust storms, cold temperatures, drops and spills. Finally, If you don't find Microsoft's Cortana personal assistant useful, the ThinkPad X1 Tablet has the same Alexa personal assistant your Echo smart speakers do. A Surface Pro won't survive a drop or spilled liquid and Cortana isn't as useful as Alexa is.


Read: ThinkPad X1 Carbon, X1 Yoga and X1 Tablet Have Stunning Display and Alexa


The third-generation ThinkPad X1 Tablet has powerful processors, plenty of RAM and other options. Models come with up to an 8th generation Intel Core i7 processor and 16GB of RAM. You won't get stuck waiting for web pages to load or your photo editor to process your touch-ups. If you don't like passwords, use the IR camera on the front of the ThinkPad X1 Tablet to sign into Windows. This 2-in-1 also has a fingerprint reader.

The ThinkPad X1 Tablet's screen detects 4,096 different levels of pressure from its digital pen. Besides that, it's a really detailed display. Windows, your videos and everything else you do on it looks crisp and detailed. Again, it's three times as sharp as an HD display.

Like other Surface Pro 4 alternatives, this Windows 2-in-1 connects to its included keyboard cover using a special slot on its bottom edge. It has Thunderbolt 3 ports for fast data transfers, a MicroSD card reader and a headset jack. With LTE connectivity, you can add the ThinkPad X1 Tablet to your smartphone data plan. You can't do that with a Surface Pro 4.


As an Amazon Associate I earn from qualifying purchases.