How to Gift a Game on Xbox One
Video games are getting more expensive, which is why it's a good thing you can gift a game on Xbox One to your friends and family.
Once your console has installed the very latest Xbox One update, you can buy games and give them to your friends. This is helpful for a few reasons. Because it's a digital game, you don't need to head to a store to pick up a copy of the game and deliver it to the person you're giving it to. Also, game gifting through the Microsoft Store prevents you from needing to text or email your credit card information to a family member so that they can buy a game using your money. With game gifting on Xbox One, they get their game and your information stays safe.
Read: 6 Must-Play Xbox One Games in 2017
Here's how to gift a game on Xbox One.
First, turn on your Xbox One console. Do this using the power button on the front of the console or the glowing Xbox logo on your Xbox One Controller.
Once you've turned on your Xbox One, sign in with your Xbox Live account. Press the glowing logo on your controller to open the Xbox Guide, and use the joystick to scroll all the way to the left.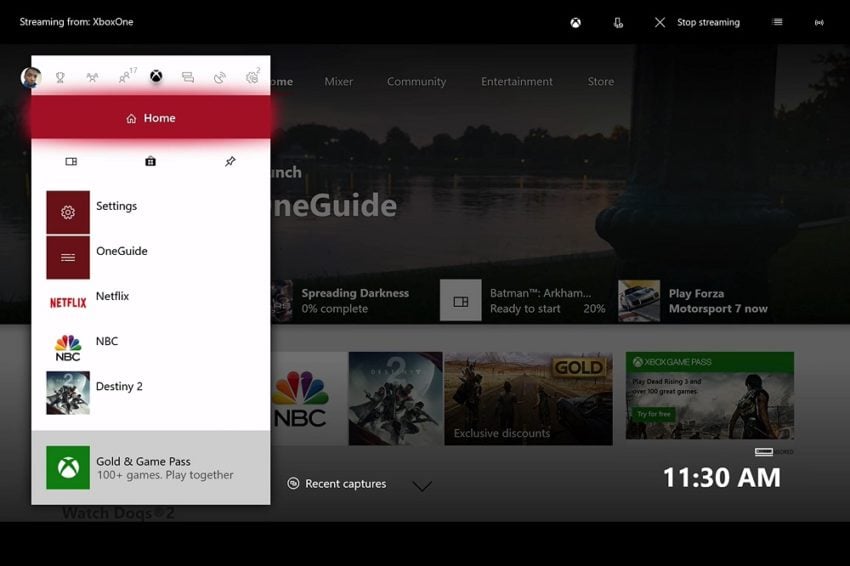 If someone else is signed into your console, be sure to use the Switch Profile button.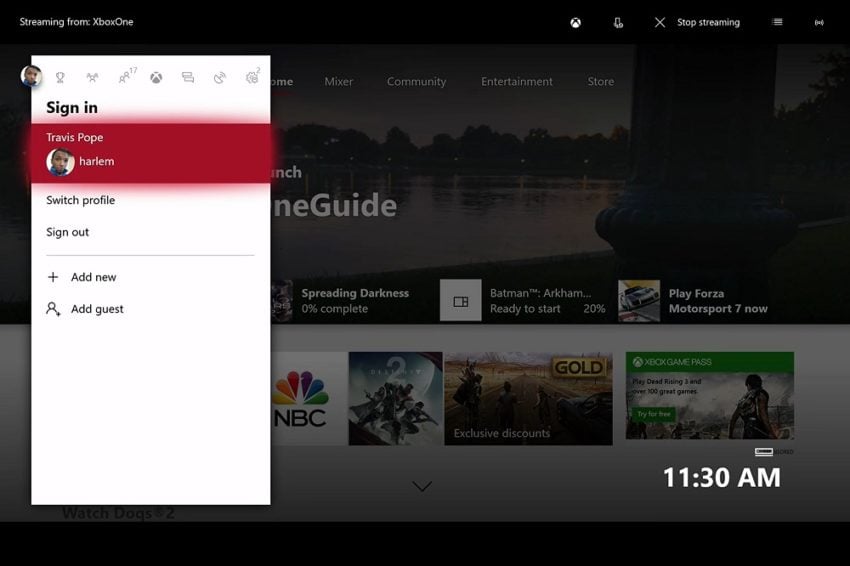 Now that you're signed in, press the B button on your controller and go back to the Home Screen. Use the joystick on your controller to navigate to the Store tab.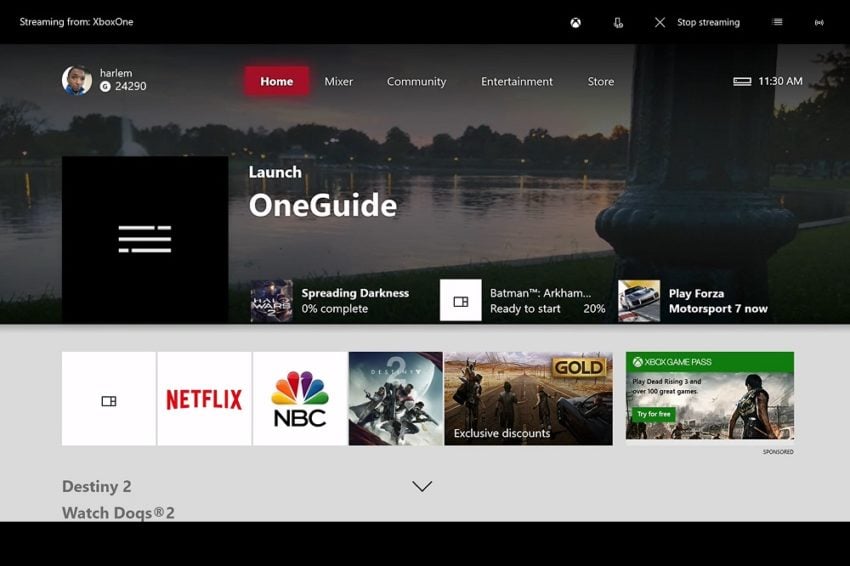 Click on the Search button along the bottom of your screen to search for the game you want to gift someone.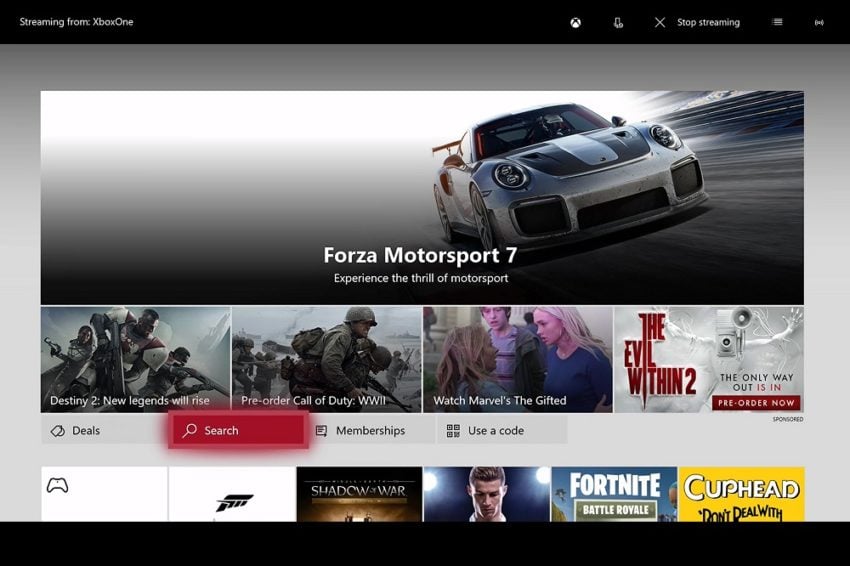 Now, be careful here. If the game is in your personal collection, you will see an Install button. Next to that Install button should be the Buy as Gift button.
If you don't see the Buy as Gift button on your console, you don't have the feature yet. As of October 3rd, it is only available in the Xbox Insider Program. It may take time before you see it on your console. Instead, use Amazon to buy a prepaid Xbox Live card loaded with enough value that it can cover the complete cost of the game you are trying to gift. Send your friend or family member the prepaid code that Amazon gives you. Just make sure that the card you buy says Digital Code.
Select the Buy as Gift button if you see it on your console.
There are two ways to gift a game on Xbox One. If the person you're gifting the code to is an Xbox Live friend of yours, enter their Gamertag. That's their nickname on Xbox Live. If you aren't friends with them on Xbox Live, enter their email address instead. Double check that their email address is correct because you will not get another chance to correct it.
Read: How to Install Games on Xbox One
Now, be sure to confirm your billing information. Microsoft will charge whatever default credit card or debit card it has for you unless you change it before confirming your purchase.
That's it. You don't have to do anything else on your end. The person you've gifted the game to receives an Xbox Live pre-paid code that they must redeem online or through the Xbox One's Store. Once they've redeemed that code, the game is theirs to play forever.
Read: How to Redeem an Xbox Code on Xbox One & Xbox Live
6 Must-Play Xbox One Games in 2017
Destiny 2 – Out Now
You can buy Destiny 2 for your Xbox One or Xbox One S today, and there's plenty of things in it for you to do.
Destiny 2's campaign and story related missions are streamlined, with a clearer narrative than the first game offered. Ghaul and the Red Legion are after the Traveler, the large orb floating above Earth that granted players their power in the first game. They storm the city, forcing players to help rebuild lost settlements and get their powers back by any means necessary.

Read: Destiny 2: What New Players Need to Know
Besides the story, Destiny 2 has more maps for the Crucible multiplayer experience. Also, there are new locations for you to explore, like Titan and the lost human settlement that once thrived there. Events at each planet give you an opportunity to level your character and fight alongside other players when you aren't in a Strike, Raid or player-vs-player multiplayer.

Read: Destiny 2 DLC Release: What to Expect
Destiny 2 costs $59.99. Rumors point to the first Destiny 2 DLC expansion launching sometime in December on Xbox One.


As an Amazon Associate I earn from qualifying purchases.