How to Reset a Frozen Surface Pro 4
You need to know how to reset a frozen Surface Pro 4 because nothing is more frustrating than having your workday ruined by your PC.
You probably use your Surface Pro 4 for just about everything you do and that's why a frozen Surface Pro 4 is so frustrating. Your Surface Pro should let you take notes, use your favorite programs and stay entertained wherever you go. It should never let you down when you need it the most.
Here's how to reset a frozen Surface Pro 4.
Read: 2017 Surface Pro vs Surface Pro 4
Before You Reset
When you reset a frozen Surface Pro 4, you can lose anything that you didn't have saved already. That's why it's important for you to try every possible solution before you reset.
Switch the way you're interacting with your Surface Pro. Instead of using the Surface Type Cover and a mouse, tap on the screen with your finger to see if anything happens. If you're using touch, switch to a mouse and keyboard. This may save you from having to reset. Surface Pro devices sometimes have accessory issues.
If you're using a Surface Type Cover and your Surface Pro won't do anything, detach it and attach it again. Windows 10 does sometimes fail to detect covers without any warning at all.
Read: 6 Best Surface Pro 4 Keyboards
If you're running Windows 10 and using a Bluetooth mouse or keyboard, try turning your Bluetooth device off and back on again. Sometimes, users assume they have a frozen Surface Pro when their device has only stopped talking to their mouse and keyboard.
Only when none of this works should you reset your frozen Surface Pro 4.
How to Reset a Frozen Surface Pro 4
To reset a Surface Pro 4, press the Volume Up and Power buttons on your Surface Pro 4. Hold these buttons down together for 15 seconds.
You will know when the reset is successful because your Surface Pro 4's display will show the Surface logo. Wait for your device to fully start again.
Now that you've used a reset to fix your frozen Surface Pro 4, you can continue working. Because it's starting from scratch, you must enter your Microsoft Account password or use Windows Hello to unlock your device again.
Depending on what you were doing before, you might get to continue exactly where you left off. Microsoft Office programs, like Word, Excel and PowerPoint, have built-in recovery tools. They will ask you to continue where you left off when you open them. Microsoft Edge also reopens existing tabs when a reset happens.
If you must reset your frozen Surface Pro 4 often, you need to investigate what's causing the issue.
Use Gotta Be Mobile's Surface Pro 4 Problems breakdown to learn more about your system and the issues that could cause your device to behave strangely.
Read: How to Reset Your Windows 10 PC
You can reset your Surface Pro 4 if troubleshooting still doesn't fix your problem. Be sure to back up all your photos, documents, videos and other files before you attempt to a reset though. If your PC is almost out of storage, you will need to clear all your files for a successful reset.
When even reinstalling Windows 10 fails, its time to take your Surface Pro 4 to the Microsoft Store for service. Be prepared to pay to fix the problem. Microsoft's hardware warranty only covers a full year of service. Once that year expires, the company can charge you for shipping and any internals that need to repair. If this happens to you, it may be cheaper to buy a 2017 Surface Pro or the Surface Laptop instead.
10 Best Surface Pro Alternatives in 2020
ThinkPad X1 Tablet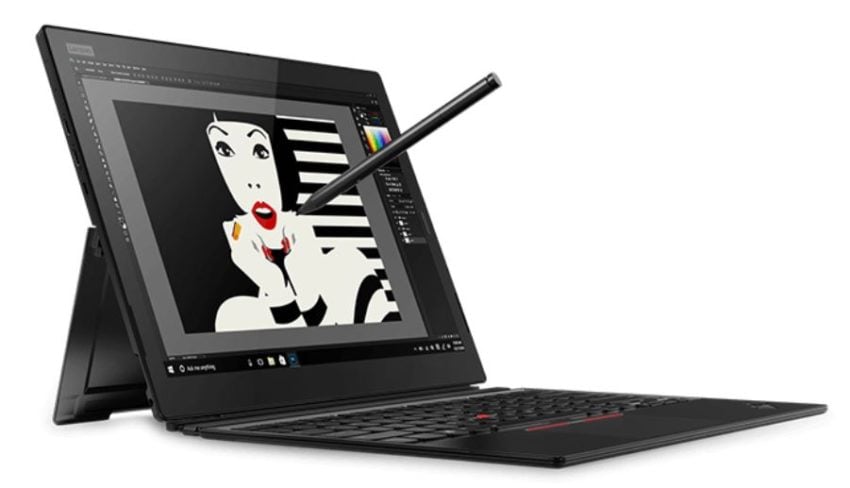 The ThinkPad X1 Tablet offers a lot of great features: a durable shell, an amazing display and Amazon's Alexa personal assistant.

The ThinkPad X1 Tablet has a 13-inch display. And, despite its good looks, the device has passed 12 military torture tests to ensure it can survive dust storms, cold temperatures, drops and spills. Finally, If you don't find Microsoft's Cortana personal assistant useful, the ThinkPad X1 Tablet has the same Alexa personal assistant your Echo smart speakers do. A Surface Pro won't survive a drop or spilled liquid and Cortana isn't as useful as Alexa is.


Read: ThinkPad X1 Carbon, X1 Yoga and X1 Tablet Have Stunning Display and Alexa


The third-generation ThinkPad X1 Tablet has powerful processors, plenty of RAM and other options. Models come with up to an 8th generation Intel Core i7 processor and 16GB of RAM. You won't get stuck waiting for web pages to load or your photo editor to process your touch-ups. If you don't like passwords, use the IR camera on the front of the ThinkPad X1 Tablet to sign into Windows. This 2-in-1 also has a fingerprint reader.

The ThinkPad X1 Tablet's screen detects 4,096 different levels of pressure from its digital pen. Besides that, it's a really detailed display. Windows, your videos and everything else you do on it looks crisp and detailed. Again, it's three times as sharp as an HD display.

Like other Surface Pro 4 alternatives, this Windows 2-in-1 connects to its included keyboard cover using a special slot on its bottom edge. It has Thunderbolt 3 ports for fast data transfers, a MicroSD card reader and a headset jack. With LTE connectivity, you can add the ThinkPad X1 Tablet to your smartphone data plan. You can't do that with a Surface Pro 4.


As an Amazon Associate I earn from qualifying purchases.